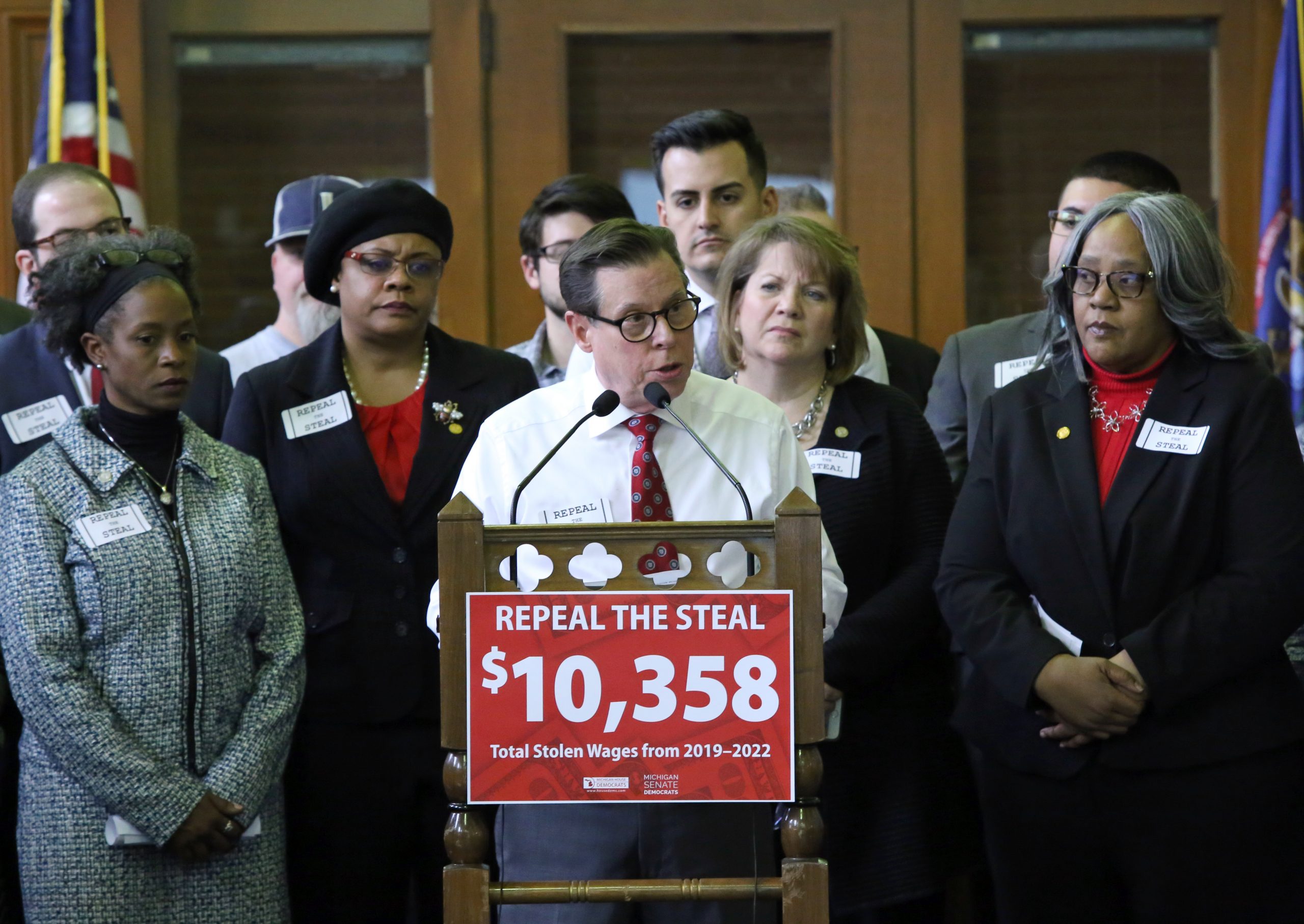 Committees
Natural Resources & Outdoor Recreation (Democratic Vice Chair)
Local Government & Municipal Finance
State Rep. Bill Sowerby is serving his third term representing the 31st House District, which includes a large portion of Clinton Township and the cities of Fraser and Mt. Clemens. In Rep. Sowerby' s first term, he served as a member of the Education Reform Committee, Judiciary Committee, Legislative Council and was Democratic vice chair of the Natural Resources Committee.
Sowerby grew up in St. Clair Shores as one of five children. He attended St. Gertrude Elementary, then Lake Shore High School before graduating from Wayne State University with a Bachelor of Arts degree. He began his public service career in 1989, serving four terms on the Macomb County Board of Commissioners representing Clinton Township. Sowerby was elected to the post of Clinton Township Treasurer in November 1996, and was re-elected four more times and served through November 2016.
In his role as Treasurer, Sowerby also served as a voting member on the Township Board of Trustees. He also chaired the Township's Budget, Ways and Means Committee, the Ambulance Committee, the Refuse Committee and the Transportation Committee. He also served as Treasurer of the Township's Police and Fire Pension Board, as a member of the 41-B District Court Council, as well as a past board member of the Grosse Pointes Clinton Refuse Disposal Authority.