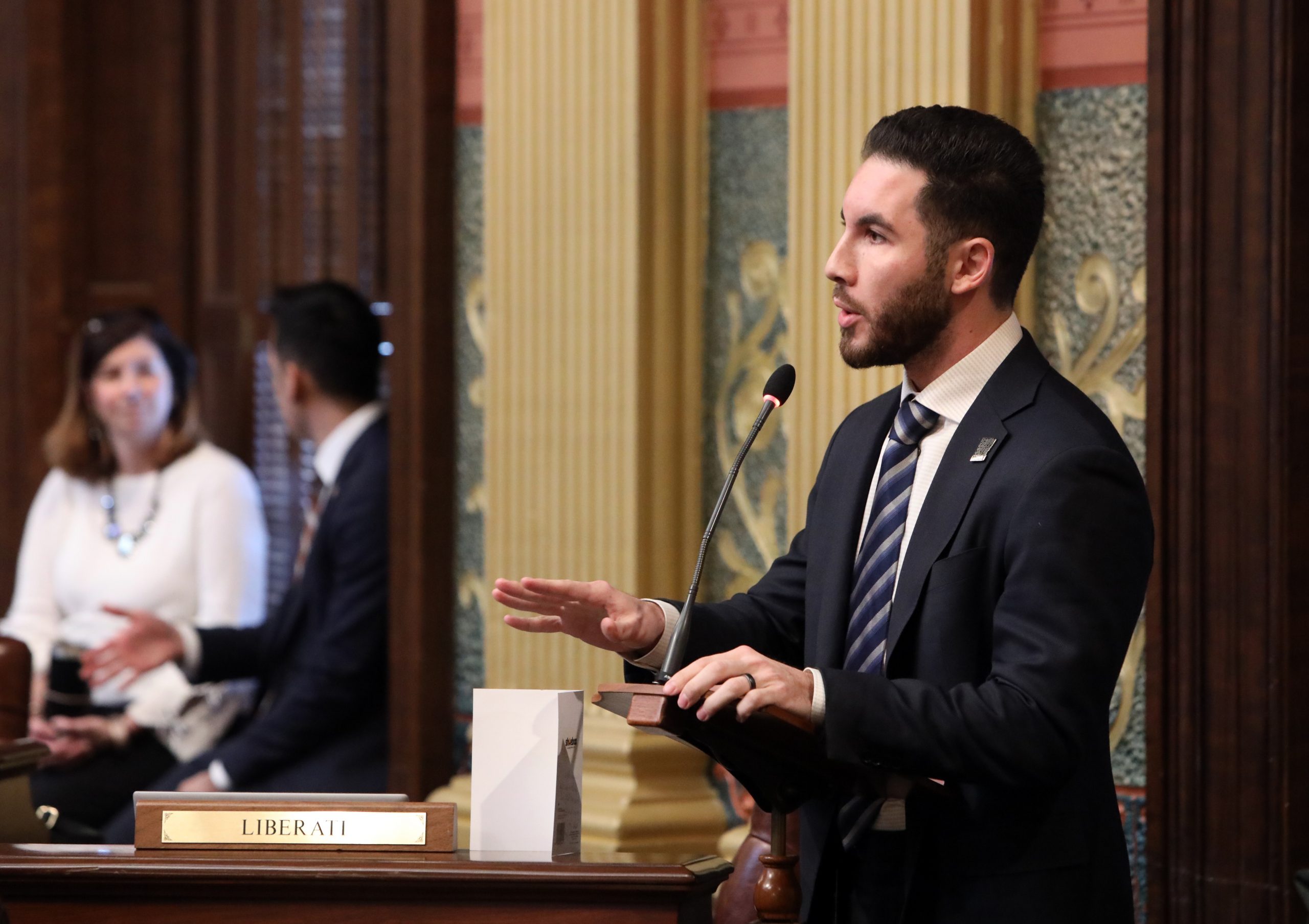 Committees
Appropriations
Health & Human Services Subcommittee (Democratic Vice Chair)
Environment, Great Lakes & Energy Subcommittee
Higher Education & Community Colleges Subcommittee
State Rep. Abdullah Hammoud is serving his third term in the Michigan House of Representatives, emerging as a strong voice for civil rights and a leading mind for health policy. He represents the 15th House District, comprised of his hometown, Dearborn. As a proud son of immigrant parents, Hammoud has been unwavering in his commitment to Michigan and Dearborn for more than a decade. From volunteering at community cleanups with organizations like ACCESS (Arab Community Center for Economic and Social Services) to advocating to raise awareness for mental health conditions with the SAFE Substance Abuse Coalition, Hammoud has consistently given back to the community that fostered his growth and success.
Hammoud earned his bachelor's in science from the University of Michigan-Dearborn and his master's in public health from the University of Michigan-Ann Arbor. After working for three years as a healthcare consultant at the Center for Healthcare Research and Transformation, he felt a profound need to utilize his skills and knowledge to serve as a volunteer with the United Nations Relief and Work Agency in Jordan. During his months there, he led a successful initiative to promote health and wellness among diabetic refugees throughout the Middle East.
In 2014, Hammoud was nominated and elected as the youngest board member for the Michigan League of Conservation Voters. For more than two years, he was at the forefront of the fight to protect Michigan's land, air, and water by educating legislators and communities on the need for environmentally conscious policy. Recently, Hammoud received the 2018 National Progressive Leadership Award, given annually to one young elected official nationally for championing progressive policies. Hammoud graduated with a master's in business administration from the University of Michigan's Stephen M. Ross School of Business in the spring of 2019. Expanding his business acumen will help him craft economic policy to address the issue of income inequality, and to better support the hardworking middle class. In his spare time, he enjoys competing in obstacle courses, spending time with family and friends, and engaging in dialogue that fosters social benefit and growth.