Welcome to the Michigan House Democrats' View from the Gallery! Here you will find a selection of the legislative actions our members take each week, including video highlights, photos and more. Make sure to watch for new editions each week.
This week Republican members of the House Committee on Commerce and Tourism unanimously voted to block vital legislation that would extend unemployment benefits to hundreds of thousands of Michigan workers displaced by the COVID-19 pandemic. Unlike our colleagues, Michigan House Democrats will continue offering solutions to give Michiganders the resources they need to be healthy and strong for generations to come.
Below are images from the Commerce Committee meeting on October 7th. Where Representative Bill Sowerby introduced HB 4894. The Bill was struck down by every single Republican on the committee.
House Democratic Leader Christine Greig on the Michigan GOP Legislative Leaders Expending at Least $542,000 to Create Chaos in the State's COVID-19 Response
"It is unconscionable and a profound misuse of scarce taxpayer dollars — at a minimum of $542,000 in legal fees to challenge Governor Whitmer's emergency authority…" READ MORE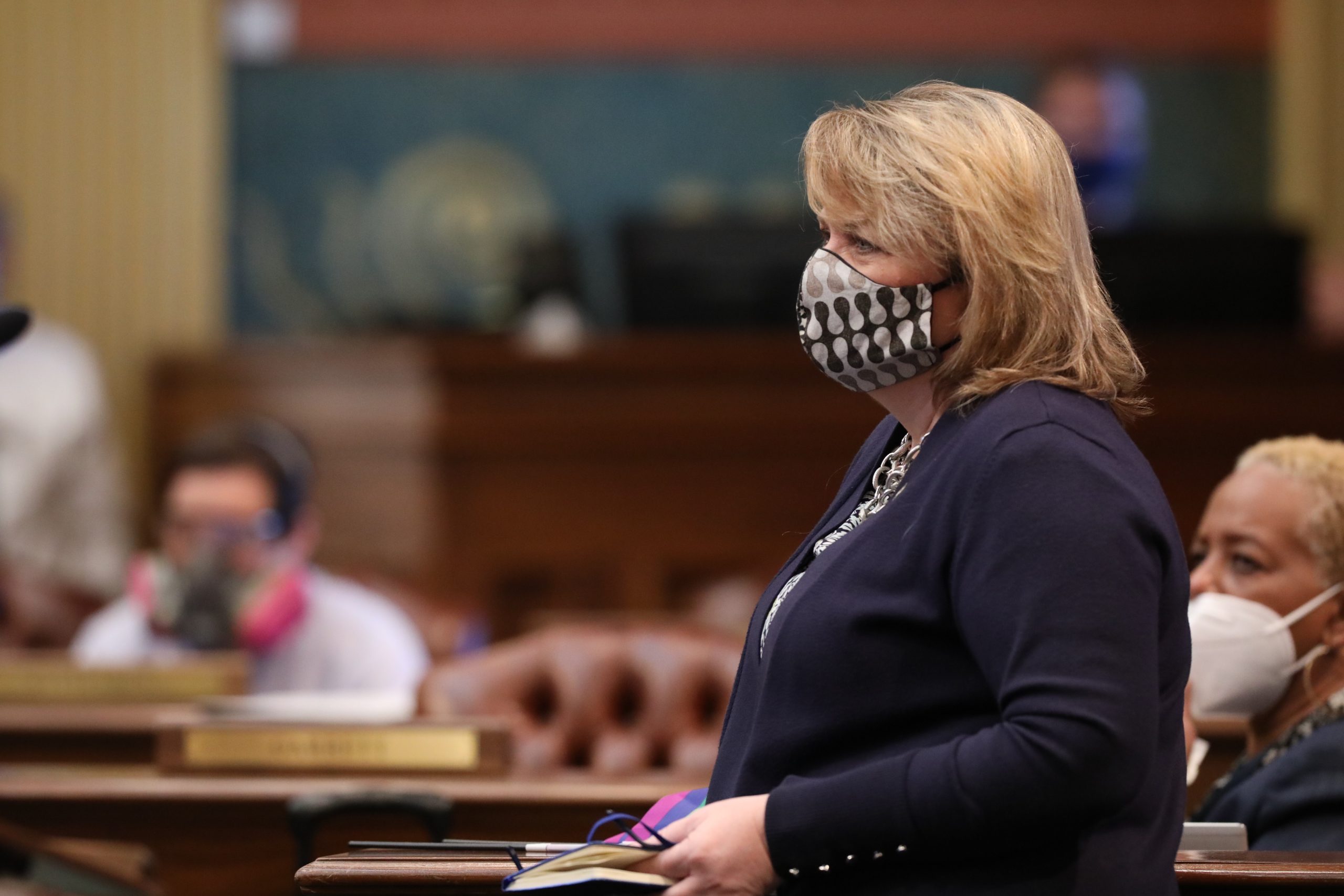 The Michigan Supreme Court ruling, decided by a narrow majority of Republican justices, creates vast uncertainty in the ongoing efforts to combat COVID-19 and places Michiganders' lives at risk. Governor Whitmer and her administration have worked to save lives while providing a strong foundation for our state's economic recovery. It is extremely disappointing that our highest state court has issued a ruling that supports the Republican political agenda while placing Michiganders' lives and livelihoods in greater jeopardy.
JOINT SELECT COMMITTEE
Enough is Enough
For months the Joint Select Committee on COVID-19 has played partisan political games while thousands of Michiganders lose time, money and their lives. Enough is enough – it's time for this committee to fulfill its duty of examining this crisis and provide solid recommendations to prevent or prepare for similar emergencies.
MICHIGAN STRONG
A Stronger Future Starts Today

A strong, healthy, and thriving Michigan begins right here – with hard work and dedication. To learn more about how we're creating a stronger Michigan for all, visit mistrongplan.com
Sarah Anthony
Brenda Carter
Tyrone Carter
John Chirkun
Cara Clemente
Jim Ellison
Alex Garza
Jim Haadsma
Abdullah Hammoud
Rachel Hood
Kara Hope
Cynthia A. Johnson
Sheryl Y. Kennedy
Matt Koleszar
Padma Kuppa
Donna Lasinski
Leslie Love
Mari Manoogian
Kristy Pagan
Laurie Pohutsky
Yousef Rabhi
Terry Sabo
Lori Stone
Rebekah Warren
Robert Wittenberg
Angela Witwer
Sarah Anthony
Brenda Carter
Tyrone Carter
John Chirkun
Cara Clemente
Jim Ellison
Alex Garza
Jim Haadsma
Abdullah Hammoud
Rachel Hood
Kara Hope
Cynthia A. Johnson
Sheryl Y. Kennedy
Matt Koleszar
Padma Kuppa
Donna Lasinski
Leslie Love
Mari Manoogian
Kristy Pagan
Laurie Pohutsky
Yousef Rabhi
Terry Sabo
Lori Stone
Rebekah Warren
Robert Wittenberg
Angela Witwer