Welcome to the Michigan House Democrats' View from the Gallery! Here you will find a selection of the legislative actions our members take each week, including video highlights, photos and more. Make sure to watch for new editions each week.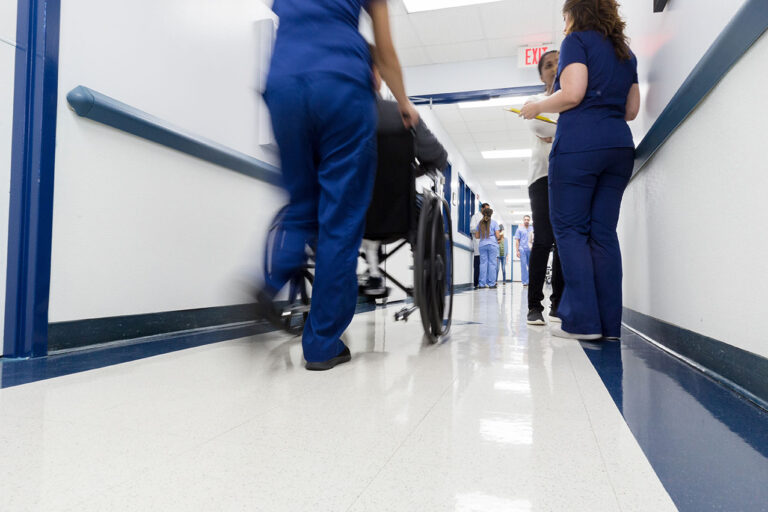 Michigan House Democrats have always believed quality and affordable health care should be available to all Michiganders — no matter their economic status. The COVID-19 crisis has proven that enormous disparities in our health care system can have real life and death outcomes for Michiganders whether they're insured or not, especially those who live in our urban and rural communities.
Delivering on Our Commitment
$25M to support local public health and safety workers.

$200M to support local public health and safety workers.

$5 for hospital inpatient behavioral health grants.

$1.4M for additional nursing home inspectors to keep residents safe.
$12.6M for the Healthy Moms, Healthy Babies program to reduce infant mortality rates and racial disparities in birth outcomes

$20M to cover COVID-19 related costs to nursing homes

$2.7M one-time additional funding and $4.6M ongoing funding for the Lead Poisoning Loan Fund to protect families in Flint and throughout the state from the dangers of lead
JOINT SELECT COMMITTEE
Enough is Enough
For months the Joint Select Committee on COVID-19 has played partisan political games while thousands of Michiganders lose time, money and their lives. Enough is enough – it's time for this committee to fulfill its duty of examining this crisis and provide solid recommendations to prevent or prepare for similar emergencies.
MICHIGAN STRONG
A Stronger Future Starts Today

A strong, healthy, and thriving Michigan begins right here – with hard work and dedication. To learn more about how we're creating a stronger Michigan for all, visit mistrongplan.com
Sarah Anthony
Brenda Carter
Tyrone Carter
John Chirkun
Cara Clemente
Jim Ellison
Alex Garza
Jim Haadsma
Abdullah Hammoud
Rachel Hood
Kara Hope
Cynthia A. Johnson
Sheryl Y. Kennedy
Matt Koleszar
Padma Kuppa
Donna Lasinski
Leslie Love
Mari Manoogian
Kristy Pagan
Laurie Pohutsky
Yousef Rabhi
Terry Sabo
Lori Stone
Rebekah Warren
Robert Wittenberg
Angela Witwer
Sarah Anthony
Brenda Carter
Tyrone Carter
John Chirkun
Cara Clemente
Jim Ellison
Alex Garza
Jim Haadsma
Abdullah Hammoud
Rachel Hood
Kara Hope
Cynthia A. Johnson
Sheryl Y. Kennedy
Matt Koleszar
Padma Kuppa
Donna Lasinski
Leslie Love
Mari Manoogian
Kristy Pagan
Laurie Pohutsky
Yousef Rabhi
Terry Sabo
Lori Stone
Rebekah Warren
Robert Wittenberg
Angela Witwer