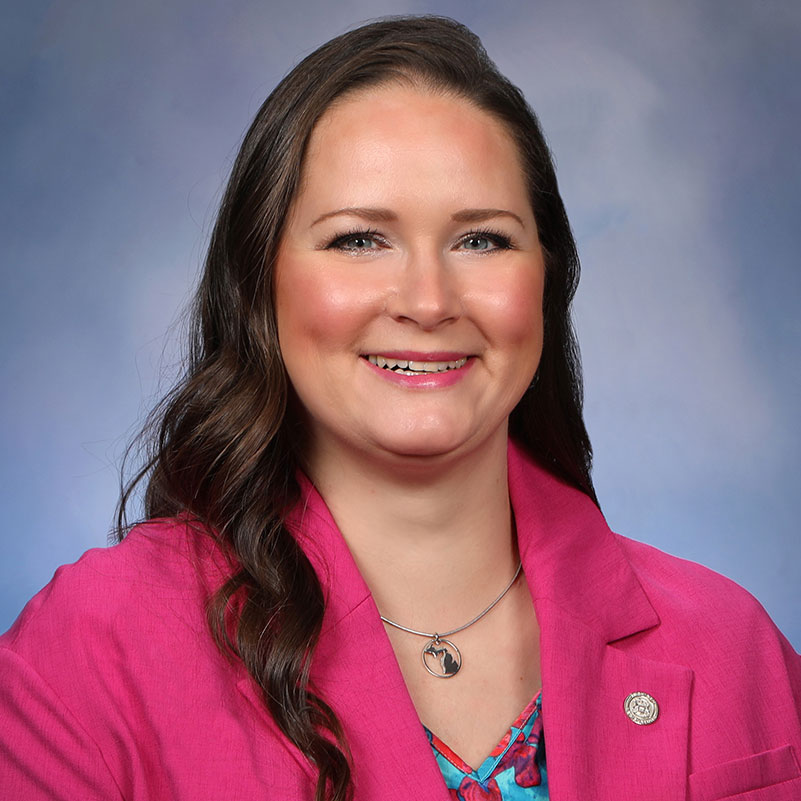 Committees
Agriculture
Health Policy
Higher Education (Majority Vice Chair)
Health Policy subcommittee on Behavioral Health
State Rep. Carrie Rheingans is serving her first term representing the 47th House District, which includes parts of Jackson County and Washtenaw County: Columbia Township, Napoleon Township, Norvell Township, Dexter city, Freedom Township, Lima Township, Manchester Township, Scio Township, Sharon Township, and parts of Ann Arbor, Ann Arbor Township, Grass Lake Township, and Summit Township.
Rep. Rheingans believes that every policy issue is a health issue. Community and individual health depend on the building blocks of our daily lives — community safety, economic well-being, meaningful relationships, affordable food, the built and natural environment, high-speed internet access and a functioning government with functioning services. Her passion and career have been in the service of advancing health equity, focused on uplifting minority groups, such as Black, Indigenous, people of color, rural communities, immigrants and LGBTQ+ folks. She sees the differences in the cities, villages and townships across the 47th District and wants to elevate the voices of her neighbors who have ideas for solutions based on their own lived experiences.
Rep. Rheingans has deep roots in Michigan. She grew up in one of Michigan's rural towns, and her great-grandfather was the minister at the Brooklyn Presbyterian Church in Jackson County for five years. She earned three degrees, a bachelor of science, master of public health and master of social work from the University of Michigan. Before being elected to office, she was a project director for the Michigan Public Health Institute and a lecturer at the U of M School of Social Work. She lives in western Ann Arbor with her husband and 5-year-old daughter.
Rep. Rheingans is active in the community. She serves on the Washtenaw County Board of Health, Washtenaw Emergency Medical Services Commission, and is vice chair of programming for the Ann Arbor Democratic Club and is a member of the American Federation of Teachers Local 6244.