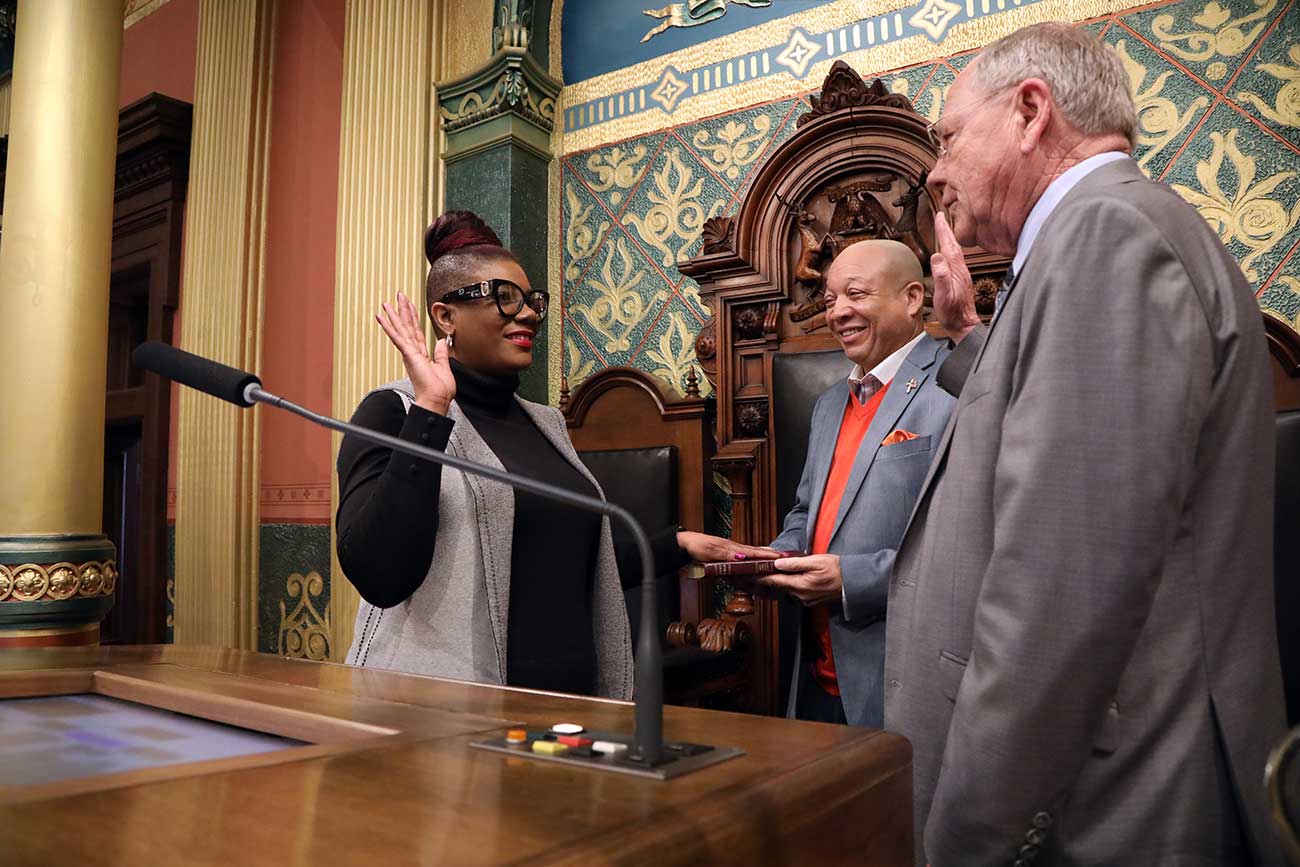 Committees
Health Policy
Tax Policy
State Representative Cynthia R. Neeley is a Democrat serving her first full term in the Michigan House of Representatives. She won a partial term to the Michigan House in March 2020 due to a special election to fill the vacated 34th House District, which encompasses most of the city of Flint. Representative Neeley is honored to serve on the House Health Policy and House Tax Policy committees.
Representative Neeley's focus is on:
ensuring clean drinking water for every resident in Michigan,
increasing access to affordable health care,
appropriately funding our schools,
ensuring fair wages for women in the workplace, and
job training and skill development initiatives.
Representative Neeley takes pride in her community activism: she attended over a hundred community events in her first 10 months in office and she continues to reach out to community leaders, activists, and residents throughout the district.
In only her first few months in office, she introduced six bills and successfully passed two bills, having the governor sign her legislation that successfully financed convention centers throughout Michigan, and decriminalized certain driving offenses.
As a small business owner, Representative Neeley understands the great importance of small businesses and recognizes their significant impact on sustaining a thriving economy and community.
Representative Neeley graduated from Star City High School in Star City, Arkansas. She moved to Flint and attended Mott Community College, where she received her cosmetology license.
Representative Neeley proudly resides in Flint with her husband – Flint Mayor Sheldon Neeley – and their two daughters and a pit bull named Ace. She is an active member of her community and a member of Shiloh Missionary Baptist Church.
In keeping with her commitment to community and accessibility, Representative Neeley encourages constituents to reach out to her by calling 517-373-8808 or emailing cynthianeeley@house.mi.gov.