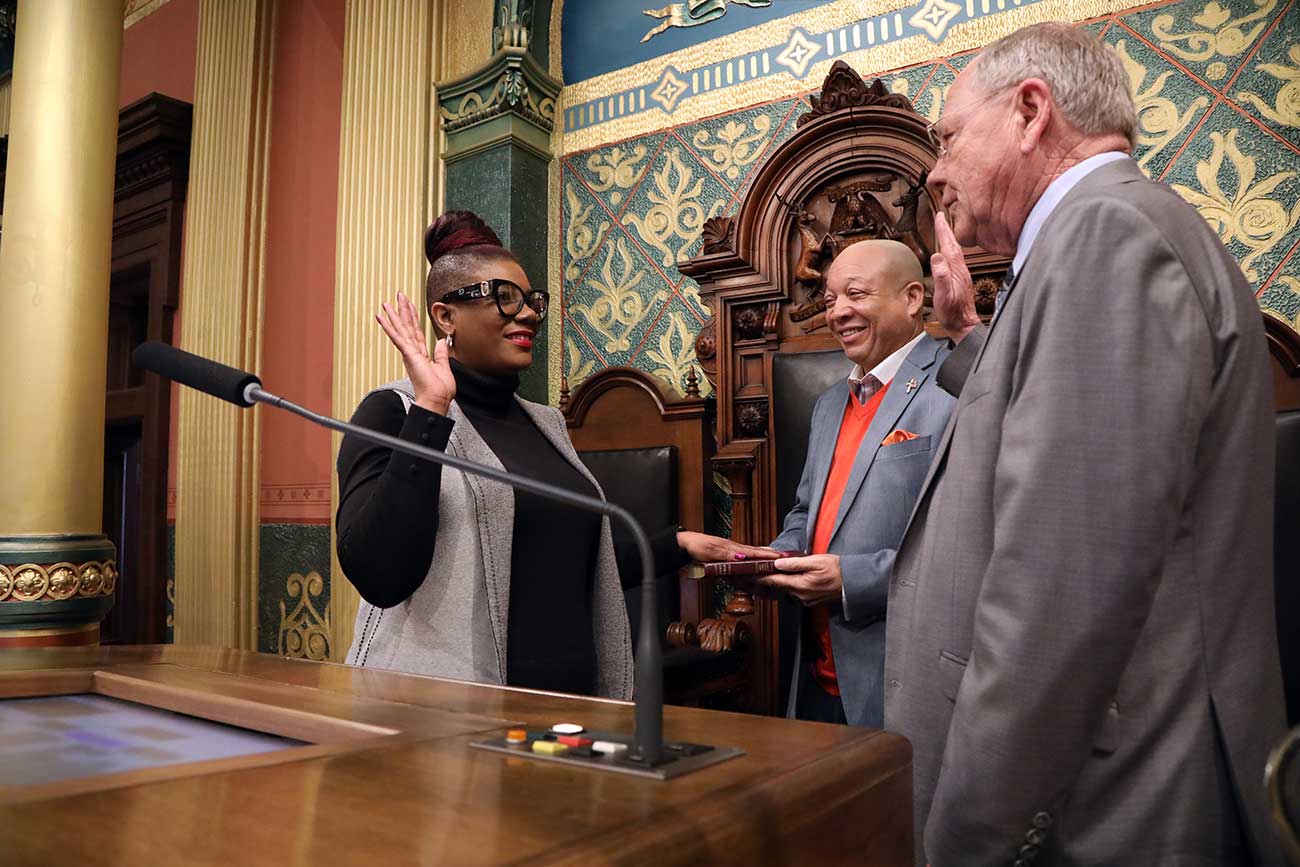 Committees
State Rep. Cynthia R. Neeley is serving her first full term, resulting from a special election, representing the 34th House District, which encompasses the majority of the city of Flint. Neeley will focus on increasing access to affordable health care, appropriately funding our schools, ensuring fair wages for women in the workplace, and relevant job training and skill development initiatives. Neeley will serve on the House Insurance Committee
Neeley graduated from Star City High School, Star City, Arkansas. She moved to Flint, Michigan, attending Mott Community College, where she received her certification in cosmetology.
As a small business owner, Neeley understands the great importance of small businesses and recognizes their impact on sustaining a thriving economy and community.
Neeley lives with her husband and two daughters in Flint and is an active member of her community and church.