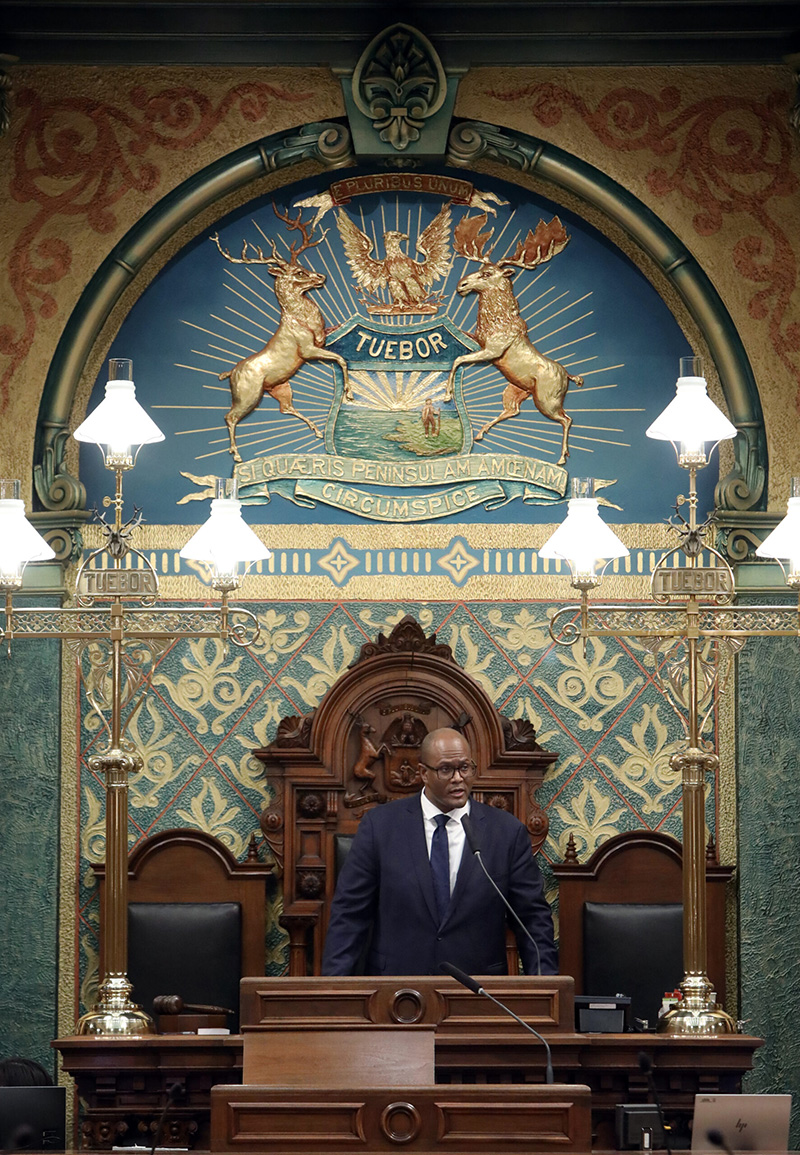 Committees
Joint Committee on Administrative Rules
Speaker Joe Tate is serving his third term and now represents the 10th House District, a diverse community that covers Detroit's northeast side and the communities of the Village of Grosse Pointe Shores, Grosse Pointe Woods, Grosse Pointe Farms, Grosse Pointe city, Grosse Pointe Park and part of Harper Woods.
Tate is Michigan's first Black Speaker of the House, now holding the gavel and setting House priorities in a legislative term in which Democrats have the majority for the first time in over a decade. His policy priorities include uplifting Michigan families; protecting the rights of all people; ensuring workers are valued; and investing in a world-class education system, a strong infrastructure, and a thriving economy.
The Speaker decided to run for office as a part of his deep and lifelong commitment to public service. The value of service was taught to him by his parents — a teacher in the Detroit public school system and a Detroit firefighter. His life has been shaped by teamwork, commitment and community.
As a teenager, Tate earned a scholarship to play football at Michigan State University before joining the National Football League. After the NFL, he went on to serve in the U.S. Marine Corps, deploying twice to Afghanistan during Operation Enduring Freedom.
After an honorable discharge from the Marine Corps, he earned both an MBA and a master's in environmental policy and planning from the University of Michigan. Before joining the Legislature, Tate helped small businesses grow their capacity as a program manager for the Detroit Economic Growth Corp.