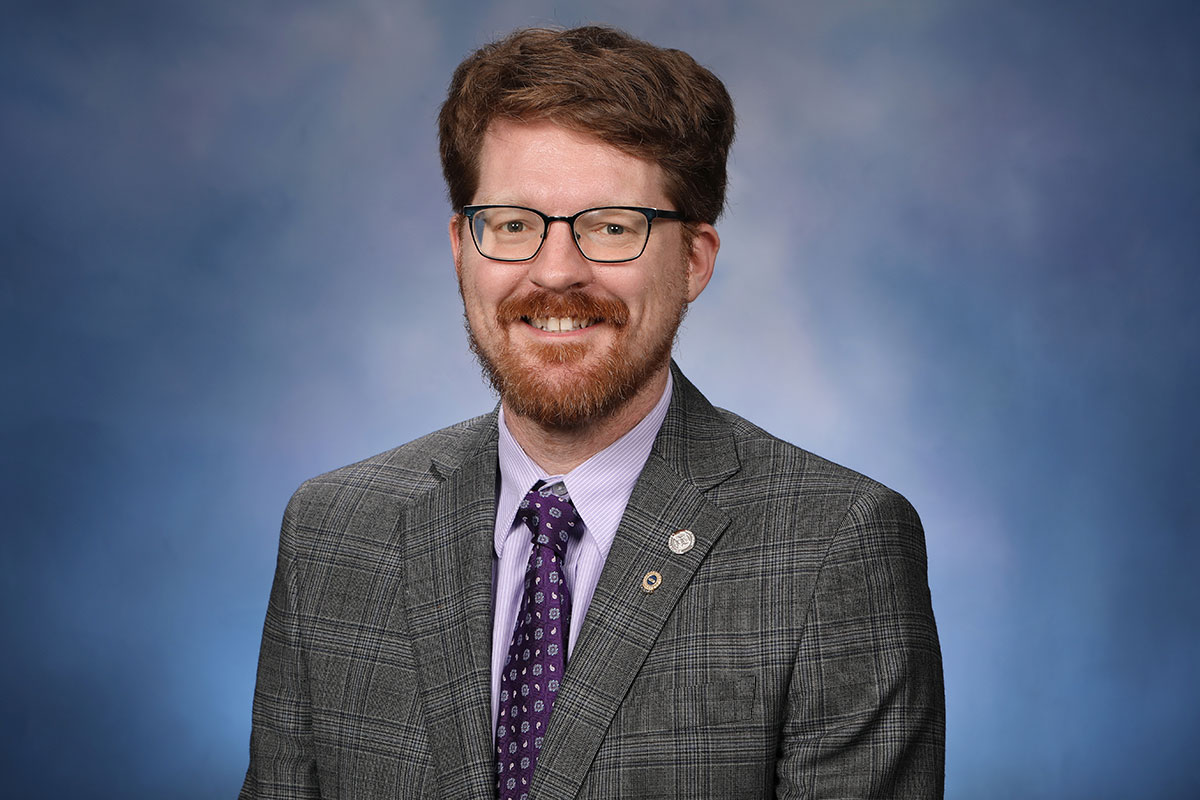 Committees
Criminal Justice (Majority Vice Chair)
Energy, Communications, and Technology (Majority Vice Chair)
Labor
Economic Development and Small Business subcommittee on Housing
State Rep. Joey Andrews is serving his first term representing the 38th House District, which covers parts of Allegan, Berrien and Van Buren counties. Born and raised in Southwestern Michigan, Rep. Andrews knows and respects the unique issues facing lakeshore communities. He brings that understanding to the forefront by focusing on the growing water issues of erosion, flooding, lead and aging infrastructure; by combating the short-term rental crisis gutting local communities; and by advocating for a strong economy and fair wages for local working families.
Andrews was born in St. Joseph, Michigan, in 1988. He was raised in the district, where he attended elementary school in Niles and middle and high school at Lake Michigan Catholic Schools in St. Joseph. After graduating in 2006, Andrews briefly left to attend college at Carson-Newman University in Tennessee. He earned his bachelor's degree in history and music and went to law school at Wayne State University, graduating in 2013 with his law degree and passing the Michigan bar exam a year later.
After law school, Andrews returned to St. Joseph and put his skills to work, helping to pull his parents' business out from under the weight of the Great Recession. He witnessed many of his friends and their families struggling, too. He became a small business owner and started a small solar panel installation company during this time. His political activism began as a community organizer in 2018 — after seeing the impact and aftermath of the shocking 2016 election, he worked to mobilize his community by amplifying a united voice against systemic problems.
Andrews then went on to run the Southwest Michigan region for the Michigan One Campaign. This coordinated campaign would help President Joe Biden and U.S. Sen. Gary Peters win their historic races. Andrews also dedicated his time to bringing more young and diverse voices into politics locally, assisting other campaigns in Southwest Michigan. After 2020, Andrews took a position with the Michigan AFL-CIO, first as its West Michigan regional field director and then as a policy analyst putting his legal education to work with his passion for labor and public policy.
Andrews' roots in Southwest Michigan go back more than 150 years, with his family members arriving in each wave of immigration to Southwest Michigan. His great grandfather was a UAW member for Studebaker, where he was part of their bargaining unit even into retirement. His grandfather was a union carpenter who immigrated to America after World War II from Germany and built a life for his family in Decatur. He is the fourth generation of his family to be a small business owner and the first in his immediate family to finish college.