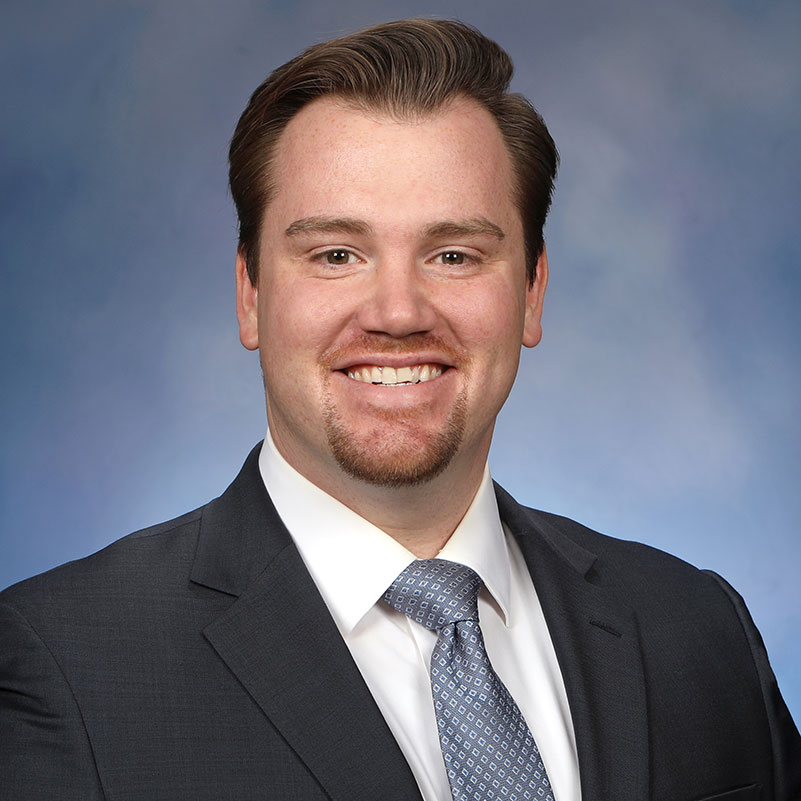 Committees
Agriculture
Health Policy
Insurance and Financial Services
Local Government and Municipal Finance (Chair)
Transportation, Mobility and Infrastructure
State Rep. John Fitzgerald is serving his first term representing the 83rd House District, including the city of Wyoming and other Kent County communities. As a legislator, he is guided by a "listen first" mentality — with this guiding principle, Rep. Fitzgerald is dedicated to learning from the experiences of his constituents, in order to build policy to solve the everyday, real issues that impact West Michigan residents. His priorities focus on supporting community services, public safety, economic growth and job development.
Rep. Fitzgerald and his wife, Kellie, moved to West Michigan in 2014, quickly discovering they had chosen to build their lives in a very special place. In 2020, he was elected to the Wyoming City Council and immediately persevered in tackling major community initiatives. Public service, community engagement and family drive him every day. His dedication to community activism and service was inspired early on by way of his grandmothers, who were both educators and community leaders, and by his mother, who has served as a pastor in Grand Rapids and across Michigan. This family tradition drives him to be a legislator who is fueled by the importance of giving beyond oneself.
During his work at the Capitol, Rep. Fitzgerald is committed to prioritizing what really matters in the day-to-day lives of Michiganders and to preserving and promoting their rights. He advocates for the health and wellbeing of Michigan communities by focusing on education, reproductive and general health care, gun reform and economic opportunity for all residents.
A graduate of Michigan State University, in his free time Rep. Fitzgerald enjoys traveling around the state, taking in a round of golf, walking his dog, and holding out hope that the Tigers will make a run at the pennant.