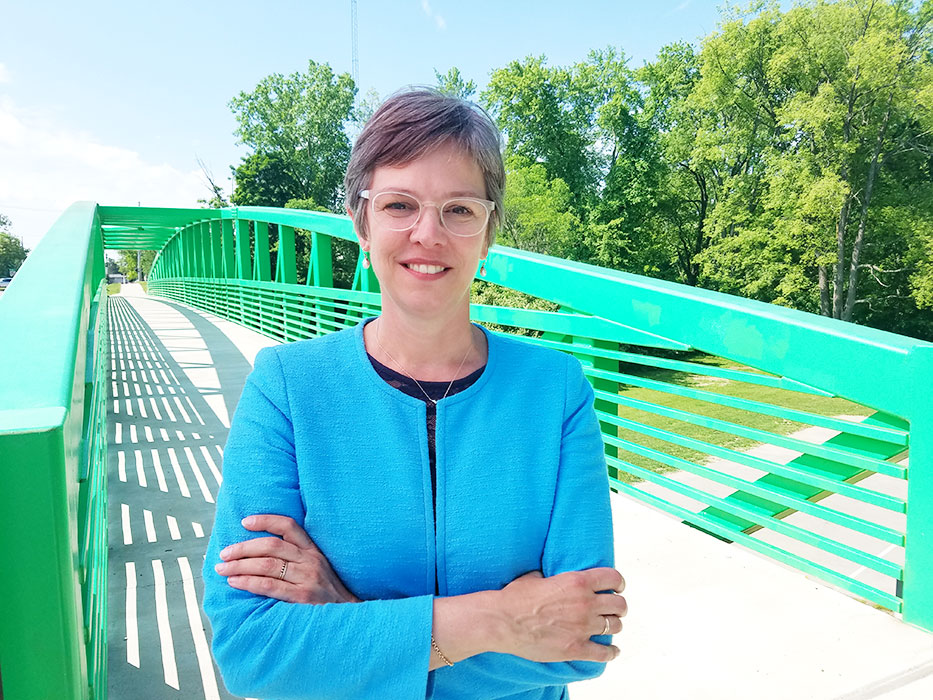 Committees
Appropriations
Tax Policy
Appropriations subcommittee on Agriculture and Rural Development and Natural Resources (Chair)
Appropriations subcommittee on Joint Capital Outlay
Appropriations subcommittee on Judiciary
Appropriations subcommittee on Licensing and Regulatory Affairs, Insurance and Financial Services (Majority Vice Chair)
After earning my Master's degree in crop and soil sciences with a specialization in environmental toxicology, I ran a mobile laboratory, conducting investigations and cleanups of contaminated sites all over Michigan. One still stands out – the 24-acre Motor Wheel, Inc. Superfund site in Lansing. Identified as one of the worst hazardous waste sites in our nation by the EPA, Motor Wheel used the land as a disposal site for industrial waste for decades – 1938 to 1971 – contaminating our soil, ground water, sediment and the Grand River with hazardous chemicals.Then, in 1998, my neighbors urged me to get involved and help fight the commercial encroachment of our neighborhood. I filled out an application for public service with Meridian Township to help advocate for my neighborhood and the rest is history.After serving on the Zoning Board of Appeals and Planning Commission in 1998 and 1999, I was elected to the Meridian Township Board, where I served my community for 18 years – two terms as a Trustee and three terms as Treasurer.Two decades of service to Meridian Township:
As a member of the Meridian Township Board, I helped generate $1.4 billion of sustainable investment and growth in property values. I did this while placing 954 acres of ecologically-valuable land, over 16% of our available land, into the public trust for permanent preservation. Meridian Township's Land Preservation Program was the first of its kind in Michigan.
I invested Meridian Township in clean, smart renewable energy, brought curbside recycling to every home and helped pass Ingham County's farm preservation millage.
While most communities and counties across our state are grappling with unfunded pension and retiree health care plans, I got to work and put Meridian Township in the strongest financial health of any community in Michigan. I developed and implemented a comprehensive plan to fully fund Meridian Township's retirement plans.
While many talk about fixing our roads, I've been leading the effort for two decades. In my first year on the Meridian Township Board, I invested an additional $1 million to help repair our neighborhood roads, which had been neglected for years and were in really rough shape.
I also helped create our neighborhood road millage and continued investing hundreds of thousands of dollars from Meridian Township's General Fund every year to maintain our neighborhood roads and protect our property values as the state and county failed to do so.
I helped raise over $50,000 to support the relocation and expansion of the Haslett and Okemos Libraries to larger facilities that meet the needs of 21st-Century libraries without having to raise taxes.
After spending the last 20 years helping Meridian Township weather two recessions and chart a prosperous course for our future, I knew my hard work, knowledge, leadership was needed far more at our state Capitol.
Please do not hesitate to contact me with your thoughts, ideas and concerns. You can reach us at (517) 373-1786 or send me an email at juliebrixie@house.mi.gov. I hope to hear your thoughts, ideas and concerns as we work together to build a brighter future for Michigan!