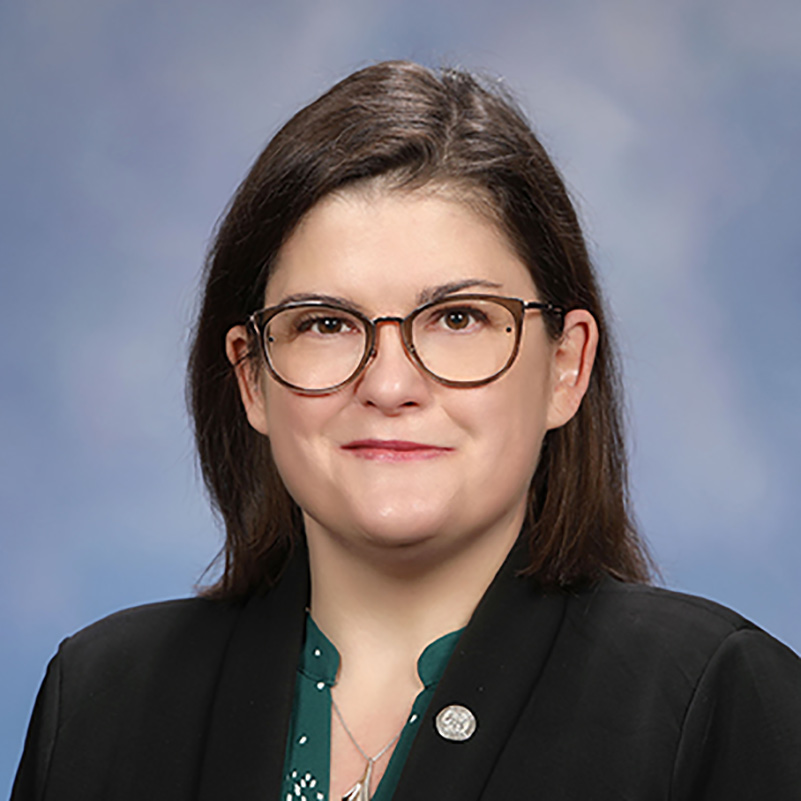 Committees
Criminal Justice (Chair)
Elections
Ethics and Oversight (Majority Vice Chair)
Judiciary
State Rep. Kara Hope is serving her third term representing Michigan's 74th House District, which includes all of south Lansing and Delhi Township.
The daughter of two corrections officers, Hope learned early on about the value of public service. After receiving a bachelor's degree from Michigan State University, Hope returned to her hometown of Ionia where she found work as a writer for Ionia's daily newspaper. Wanting to better serve her community, she soon enrolled at Cooley Law School in Lansing, where she was chosen as the managing editor of the Cooley Law Review and interned with the Innocence Project.
Following law school, Hope began work as a pre-hearing attorney in the Michigan Court of Appeals. After that assignment, she worked as a defense attorney before going on to teach as an adjunct professor back at Cooley Law School, and eventually started her solo practice in 2015, specializing in family law. After volunteering to work on a local environmental issue, Hope began considering serving her community in a political capacity, and ran for the Ingham County Board of Commissioners in 2012, where she served until her election to the House.
Service is at the core of state Rep. Hope's work. She is the founding president of the all-volunteer non-profit, Holt Community Arts Council and in her capacity as a lawyer, she donated free legal services to Elder Law of Michigan, the Sam Corey Senior Center Club and the Mid-Michigan Environmental Action Council.
Hope plans to fight for increased funding and training at every level of education, ensuring the improvement and proper maintenance of Michigan's roads and infrastructure, for seniors and their right to retire comfortably, and increasing health care access for all.
Kara and her husband raised their niece, who is now a college student, and their nephew, who is in high school.