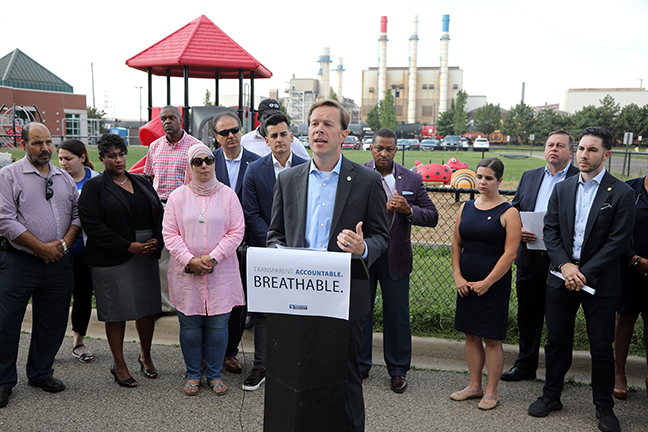 Committees
Education (Chair)
Elections
Higher Education
Labor
Appropriations subcommittee on School Aid and Education
Joint Committee on Administrative Rules
State Rep. Matt Koleszar is serving his second term representing Michigan's 22nd House District, which includes the cities of Northville and Plymouth, Northville and Plymouth Townships, and a portion of Canton. Koleszar currently serves as Assistant Leader for the House Democrats.
Matt Koleszar received an undergraduate degree from Saginaw Valley State University before attending Eastern Michigan University, where he received a master's degree in english studies.
Prior to his election, Koleszar worked as a teacher and coach in the Airport Community School District and president of the Airport Education Association in Carleton.
Koleszar is committed to securing adequate funding for Michigan's schools, finding effective solutions to fix the roads, and increasing access to and quality of healthcare in the state.