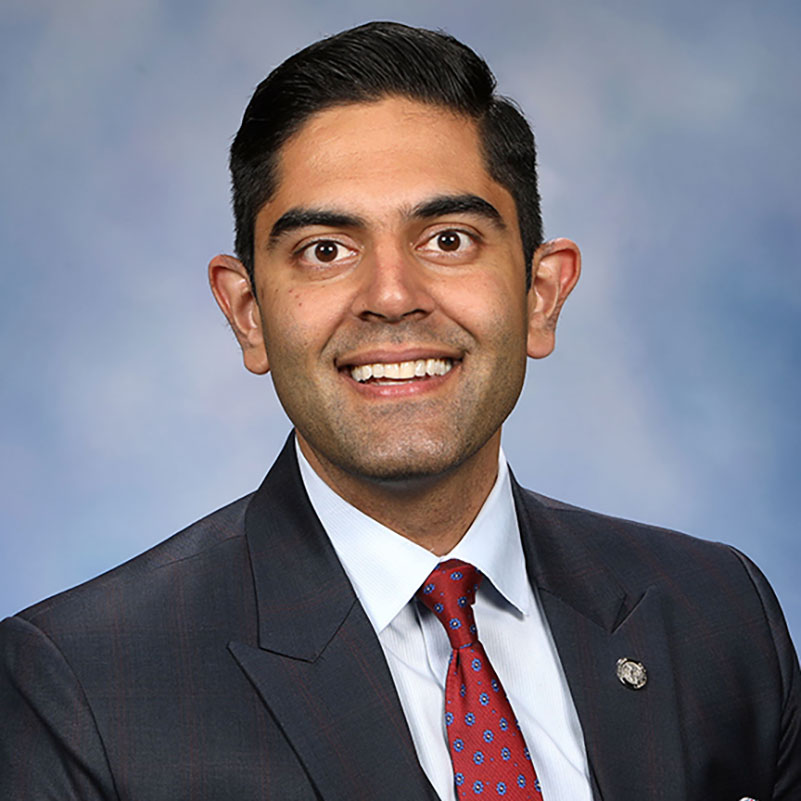 Assistant Democratic Caucus Whip
Committees
Agriculture
Energy
Transportation
State Representative Ranjeev Puri is serving his first term representing the 21st House District, which comprises the cities of Canton, Belleville, and Van Buren Township.
Rep. Puri received his undergraduate degree in Economics and Finance and went on to receive his MBA from the University of Chicago Booth School of Business in 2014.
Prior to receiving his MBA, Rep. Puri worked in financial consulting, and then went on to work for President Barack Obama. After completing his MBA, Rep. Puri began his work in Detroit's automotive industry, helping solve complex business solutions and developing innovative solutions to help prepare Michigan for the economy of tomorrow. He believes in holistic solutions to the challenges facing the automotive industry, from producing the talent required by investing in our public education system, to fixing and modernizing our infrastructure to prepare for mobility solutions, to building a regional transit system to attract and retain the talent of tomorrow.
In addition to his professional experience, Puri has always had a passion for serving his community, working as an organizer in his local communities, and advocating for issues to close the legislative gaps and inequities which exist in Michigan.
The son of immigrants and proud product of the 'American Dream', Rep. Puri is a strong advocate for inclusion, equity and equality across all walks of life. He brings to Lansing a unique breadth of experiences and diverse perspective he vows to use in fighting for a better Michigan that works for everyone.