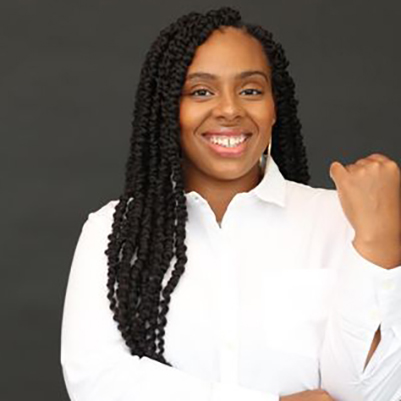 Committees
State Rep. Kristian Grant is serving her first term representing the 82nd House District in West Michigan; she also serves as associate speaker pro tempore. Rep. Grant was born and raised in Grand Rapids in the heart of District 82. She has dedicated the last 15 years of her life to public service and community building. During that time, she founded organizations, volunteered for causes she is passionate about and started a local business — all with the aim of investing in the growth and prosperity of the Grand Rapids community. She prides herself in living in and listening to the community she serves. Rep. Grant is a graduate from Michigan State University's James Madison College, where she earned a degree in social relations and policy.
Rep. Grant values the necessity of grassroots work, while simultaneously seeing that policy made by legislators invested in their districts is absolutely essential in engendering meaningful, positive change. She brings this understanding to her legislative work in Lansing as she advocates for policies that support women's rights, gun safety reform and police accountability.
Along with these policy areas, Rep. Grant also believes tangible, constructive change at the community level is contingent on three pillars: education, affordable housing and economic development.
Serving as president of the board of education through two groundbreaking years — including the hiring of a new superintendent and the beginning of the COVID pandemic — solidified her fierce support for public education. She brings this experience and passion to her legislative work, as she focuses on funding all levels and types of education in Michigan, keeping students safe, and encouraging innovation in schools.
The second pillar — quality, affordable housing — is also central to Rep. Grant's work. She believes families deserve to have a home that is safe, clean and affordable. She is dedicated to working with colleagues in the Legislature and those at the local level to find solutions that provide residents with viable housing options, including pathways to home ownership.
As a prior local business owner, Rep. Grant understands the importance of the third pillar: having a thriving and growing economy in West Michigan and all across the state. She supported economic development strategies through her past work on the boards of Southtown CID, Downtown Grand Rapids Inc., SmartZone and others. As a legislator, she identifies policies and initiatives that work to create wealth, careers and a better quality of life for all Michiganders.