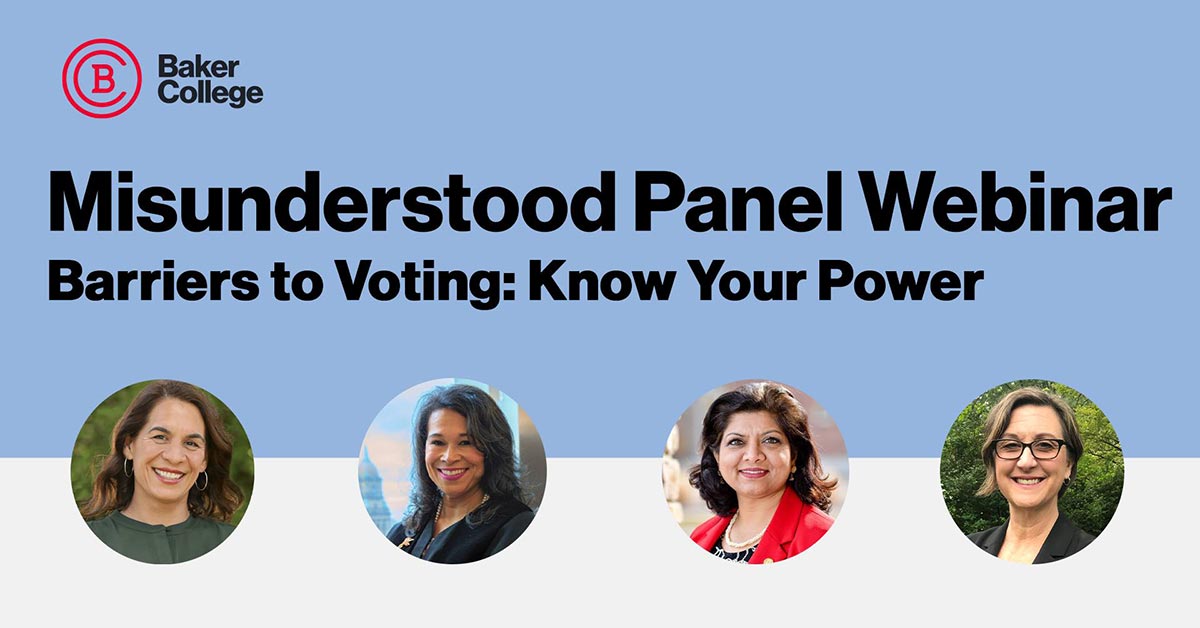 2021 Misunderstood Panel Webinar- Barriers to Voting: Know Your Power
Baker College's Diversity, Equity, and Inclusion (DEI) Council hosts an annual Misunderstood Panel event, inviting experts and professionals across our communities to speak on various topics focusing on groups and communities within society that are routinely stigmatized, misunderstood, and marginalized.
Rep. Kuppa will be a panelist on this year's virtual event, which will focus on voting rights and barriers to voting.
Other panel guests include:
• Poppy Sias-Hernandez, Regional Director of Community Affairs for Gov. Gretchen Whitmer and Equity and Inclusion Officer
• Judge Cylenthia LaToye Miller, Third Judicial Circuit Court
• Jamie Lyons-Eddy, Deputy Director of Voters Not Politicians
This online event is open to the general public. Please register in advance here: https://bit.ly/3zYLWfi
Share This Story, Choose Your Platform!