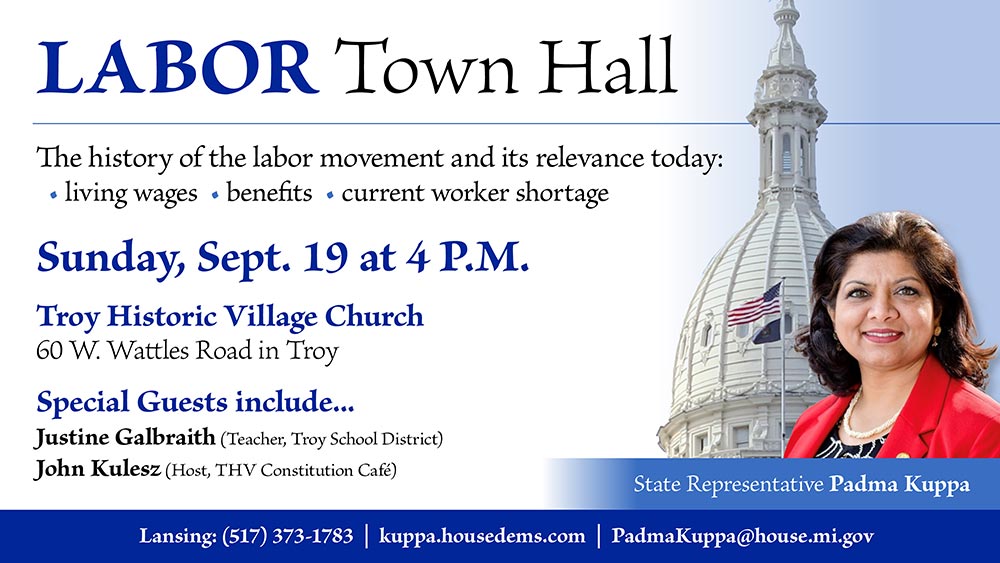 Rep. Kuppa's Sept. 19 Labor Town Hall
Join me and some special guests for a Labor Town Hall on September 19th at 4:00 PM at the Troy Historic Village Church!
My special guests and I will discuss the history of the labor movement and its relevance today, including living wages, benefits, and the current worker shortage.
My special guests include:
Justine Galbraith (Teacher, TSD)
John Kulesz (Host, THV Constitution Cafe)
Lori Stone (State Representative, Michigan House District 28)
Share This Story, Choose Your Platform!