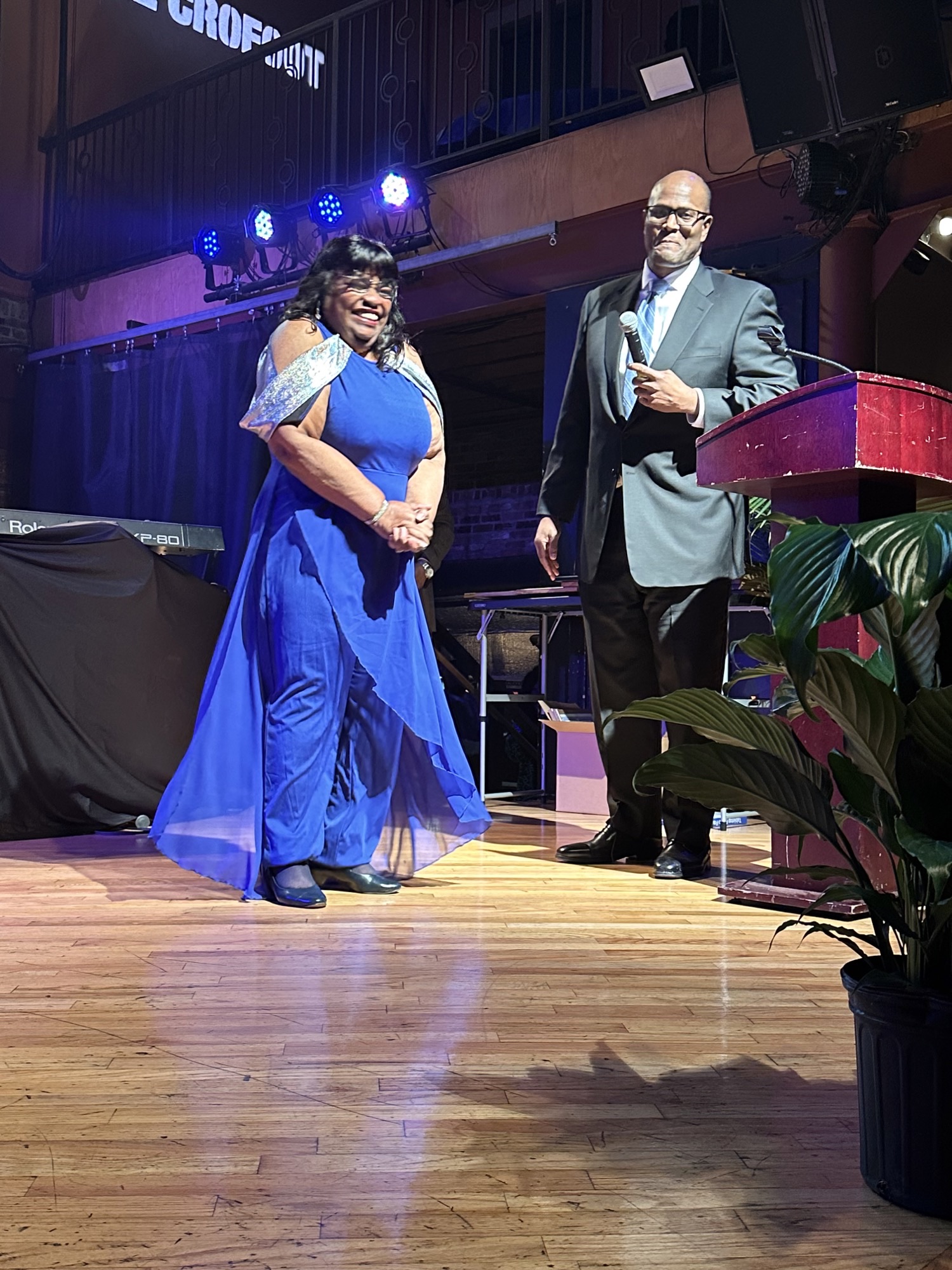 State Rep. Brenda Carter (D-Pontiac) smiles during House Speaker Joe Tate's (D-Detroit) speech at her swearing-in ceremony in Pontiac on Saturday, Jan. 14, 2023.
LANSING, Mich., Jan. 17, 2023 — Speaker Joe Tate (D-Detroit) announced last week the chairs for all standing committees and appropriations subcommittees for the 2023-24 legislative session. Speaker Tate appointed state Rep. Brenda Carter (D-Pontiac) chair of the Insurance and Financial Services committee, which handles issues related to insurance, banking and financial institutions. As committee chair, Carter will oversee which bills are brought up for a hearing and referred to the House floor.
"My legislative priorities for this term are to lower the cost of insurance, increase financial literacy and make financial institutions more transparent," Carter said. "I am honored to receive this appointment, which will help me further these goals. I look forward to the opportunity to advocate for financial policy that works for working families."
In addition to the chair position, Carter will serve as a member of the Joint Committee on Administrative Rules, Tax Policy and Health Policy.