Dear Neighbor,
I am honored to serve as state representative for the 29th House District and am proud to be a strong advocate in Lansing for the residents and families of our community. Please encourage your friends and family to stay connected and subscribe to this e-newsletter. It will keep you up-to-date on legislation and policies coming from the Capitol, as well as my coffee hours and other community events I will host so we can get together face-to-face.
In this issue:
Upcoming Community Events
Capitol and Community Recap
Upcoming Community Events
Coffee with Carter
Friday, Nov. 8, from 9 – 10 a.m.
Ellen's Bakery and Café, 2495 Orchard Lake Road in Sylvan Lake
Save the Date: Property Tax Foreclosure Town Hall 
Monday, Dec. 2., from 6 – 8 p.m.
Bowens Senior Center, 52 Bagley Street in Pontiac
In the meantime, if we can help you in any way, please don't hesitate to reach out to me via email or by calling toll-free (855) 473-4635.
Capitol and Community Recap
My First Public Act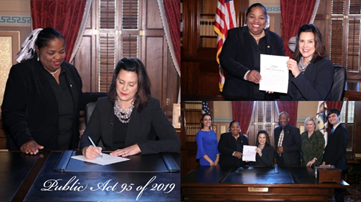 On Oct. 23, my first bill was signed into law by Gov. Whitmer, making House Bill 4550, Public Act 95 of 2019. The law requires Michigan Department of Health and Human Services to include fingerprint-based criminal record checks and child abuse and neglect central registry checks on successor guardians and all adults living in the successor guardian's home.
Diwali Celebration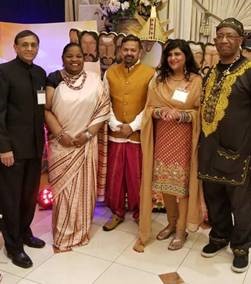 Diwali, the festival of lights signifies the triumph of good over evil. It is always a joy to experience and learn about different cultures. So I was honored to be invited by Madhuri and Arun Agarwal to celebrate Diwali with them at the Farmington Hills Manor on November 2.
Ending Homelessness in Our Communities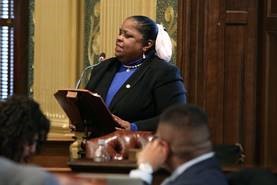 This week, I introduced House Resolution 193, to designate November 2019 Poverty and Homelessness Awareness Month in Michigan. This resolution is a continuation of my commitment to ending homelessness in our community and helping lift people out of poverty. My colleagues in the House unanimously adopted the resolution.
Wave Project Kick Off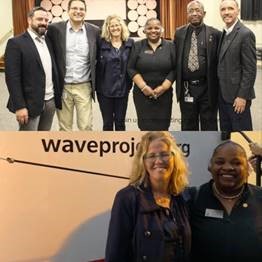 Wave Project Kick-off was a success! The Wave Project is a mobile shower unit for those who are in need. During the kick-off, we offered therapeutic massages, haircuts, and a chili dinner to our guests.
If you or someone you know needs this service, please join us on Nov. 23 from 10 a.m. – 1 p.m. Contact my office for more information on the location.
Meeting with Shiga Prefectural Government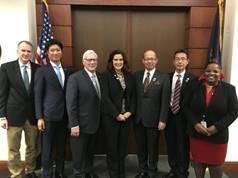 Gov. Whitmer and I had the opportunity to meet with members of the Shiga Prefectural Government to discuss the importance of Michigan -Japanese friendship and how to protect and revitalize Lake Biwa and the Great Lakes.
 Progress Leadership Conference in Pittsburg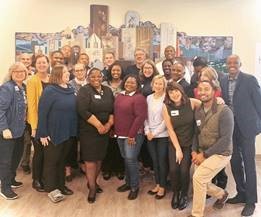 I joined many of my colleagues in the House and Senate in Pittsburgh for the Progressive Leadership Conference. It was a great time, and I was happy to spend time with colleagues from the Michigan Legislature while also meeting legislators from other states to share ideas.
Oakland County Literacy Council 35th Anniversary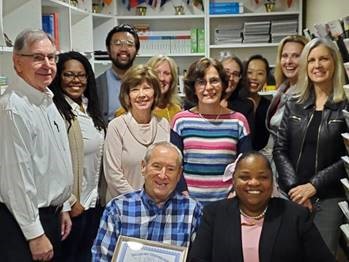 I was happy to join the Oakland County Literacy Council to celebrate its 35th anniversary. Literacy is a vital component of being a successful and productive member of society. Thank you, Oakland County Literacy Council, for all the important work you do!
Breakfast with Whitmer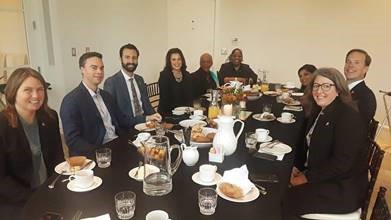 Gov. Whitmer hosted a breakfast last month, that I attended along with Democratic Floor Leader Yousef Rabhi (D-Ann Arbor) and state Reps. Kevin Coleman (D-Westland), Cynthia A. Johnson (D-Detroit), Padma Kuppa (D-Troy), Rachel Hood (D-Grand Rapids) and Matt Koleszar (D-Plymouth). We had a great time talking policy and fostering a better partnership between our two branches of government.
Medical Marijuana Benefits Event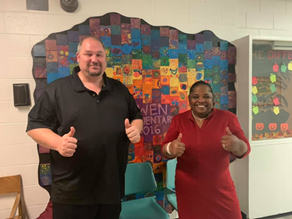 My colleague state Rep. Robinson joined me in Pontiac at a medical marijuana benefits and policies power hour event. Thanks for stopping by!
Auburn Hills City Council Meeting on November 4th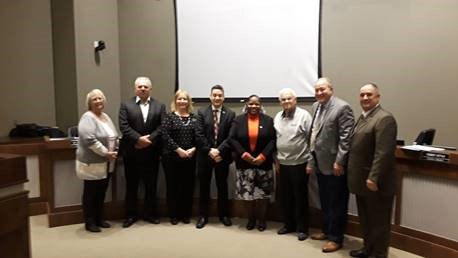 I had a wonderful time speaking at the Auburn Hills City Council Meeting on November 4th. Kevin McDaniel, Henry V. Knight, Cheryl Verbeke, Robert Kittle, John Bermeister, Ron Moniz, and Maureen Hammond are all doing great things for this booming city!
Thank you for taking the time to read this e-newsletter, and I hope you found the information helpful. If you have any questions regarding legislation or state government in general, please feel free to reach out to me at my office via email or by calling toll-free at (855) 473-4635.
In Service,
State Representative Brenda Carter
29th House District