Dear Neighbor,
Welcome to the latest edition of my e-newsletter!
Included in this issue are some important updates, along with a few resources I hope you find helpful. Please do not hesitate to reach out to my office by phone at (517) 373-0844 or email at NataliePrice@house.mi.gov for questions about this or any other state-level issue. Please follow me on Facebook to get regular legislative updates as well.
In Service,
Natalie Price
State Representative
5th House District
In this issue:
Upcoming Events

Community Conversation — Oct. 23

Legislative Update

State Updates & Resources

Free At-Home COVID-19 Tests 

Check for Unclaimed Property

Expanded Job Opportunities for Veterans
Upcoming Events
Community Conversation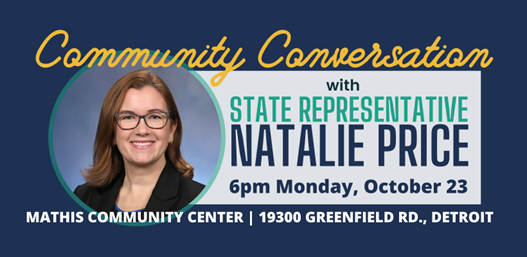 My office will host a community conversation at the Mathis Center in Detroit on Monday, Oct. 23, at 6 p.m., with special guest state Sen. Jeremy Moss. We will be giving a legislative update as well as answering questions from the community. We would love for you and your neighbors to attend and talk with us about any issues or concerns you may have.
Legislative Updates
A Busy Month in Lansing
September was packed with important work in the state Legislature, and I am excited to share the ways our office is continuing to work hard on behalf of the people of the 5th District. My office is active on the following issues:
Providing 100% disabled veterans and their widows who rent their homes the same tax break that their homeowner counterparts enjoy.

Advocating for commonsense gun safety measures that protect victims of domestic violence.

Instituting telemedicine parity, requiring insurance companies to reimburse health care providers the same amount whether the appropriate service is rendered in-person or via telemedicine.

Supporting the Reproductive Health Act (RHA), a package of legislation that will ensure continued access to safe and legal abortion in Michigan by repealing medically unnecessary abortion restrictions.

Passing legislation to permit Michiganders to opt into the organ donor registry on their state tax forms.

Helping pass a bill requiring testing for lead poisoning in minors at regular intervals.

Helping vulnerable adults identify, avoid and report scams.

Amending the Food Law to allow microbreweries and other similar establishments which do not serve food to allow dogs on their premises.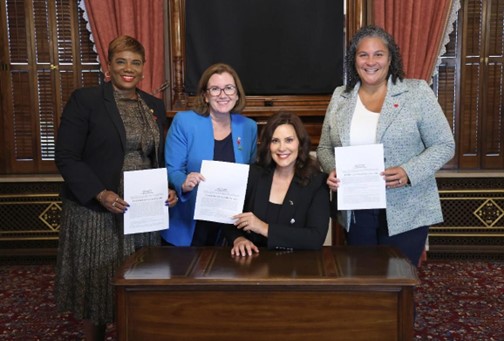 Please note this is not an exhaustive list of all the issues our office is working on. Stay tuned for updates as we continue working on our agenda that puts working families first.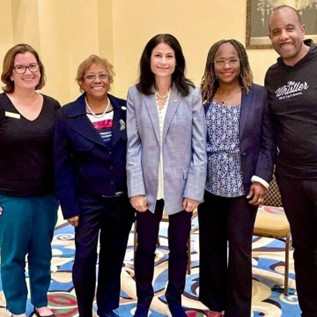 State Updates & Resources
Free At-Home COVID-19 Tests 
The United States government has resumed providing free at-home COVID-19 tests to each U.S. household. The tests will detect the currently circulating variants and are intended for use through the end of 2023. Many kits have had their expiration dates extended beyond what may be printed on the packaging, and the kits will include instructions on how to verify extended expiration dates. To order your household's four free tests, visit COVIDtests.gov. 
The tests will ship free, and you will never be asked for a credit card, bank account or Social Security number. No one from the federal government will call, text or email you to ask for your information to "help" you order free kits. Anyone who asks for more information than a name and a shipping address is a scammer and should be reported to the Federal Trade Commission at ReportFraud.ftc.gov.
Check for Unclaimed Property
The Michigan Department of Treasury has millions of dollars in lost or forgotten assets including checking and savings accounts, unpaid wages, life insurance payouts and more. The state maintains custody of the property until the rightful owner or heirs come forward to claim. To see if you have any assets, search a name or business name in Michigan's Unclaimed Property database.
Expanded Job Opportunities for Veterans
The State of Michigan is now waiving its requirement of a bachelor's degree for 13 state classifications jobs if a veteran completed at least two years of active federal service in any branch at the rank of E-6 or above. Veterans can qualify for other classifications and levels based on military experience and are encouraged to provide copies of their joint services transcript or other military documentation summarizing their backgrounds to assist in credential reviews. Veterans interested in applying for a job with the State of Michigan can view openings on the state's jobs website and are encouraged to apply online for veterans' preference.