Greetings Neighbors, 
Happy fall! As the weather cools and the academic year ramps up, so is the legislative session. In Lansing, I am working hard with my colleagues to pass policies that put people first. 
I feel fortunate to have met so many constituents at events during the summer in-district work period. I look forward to continuing to engage with community members at coffee hours and Stigma events this fall. If you would like even timelier updates, please connect with me on Facebook and Instagram. As always, if you have any questions, concerns or need assistance, please do not hesitate to reach out to my office at (517) 373-0852 or KimberlyEdwards@house.mi.gov. 
Respectfully, 
Rep. Kimberly L. Edwards
House District 12
Connect with Us
Third Thursdays Community Conversations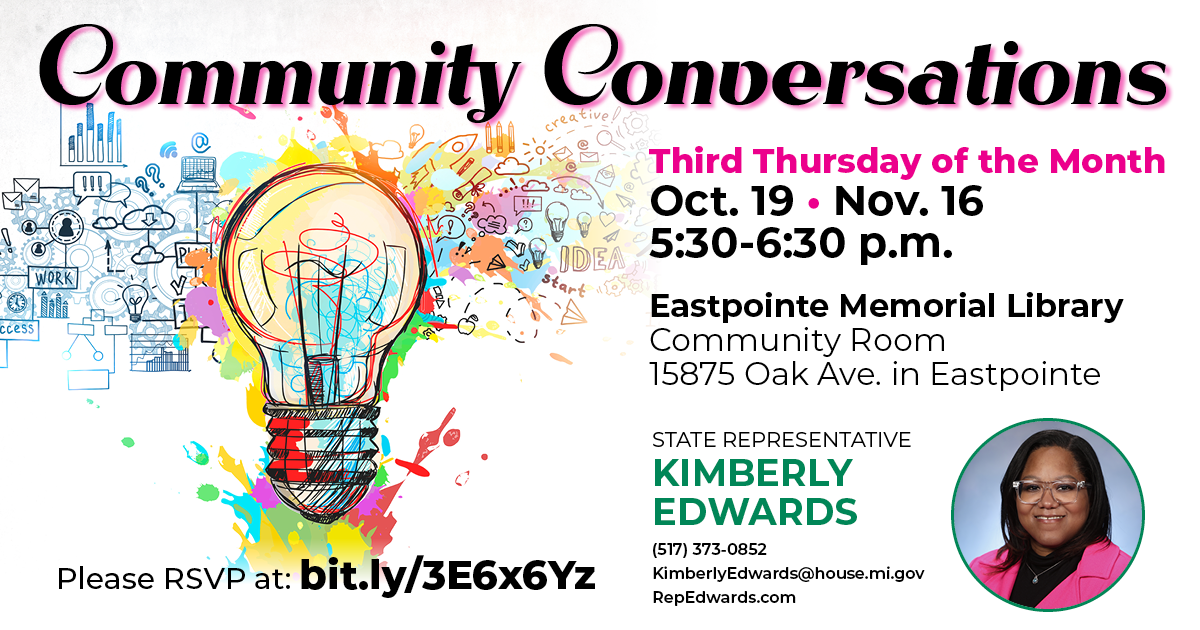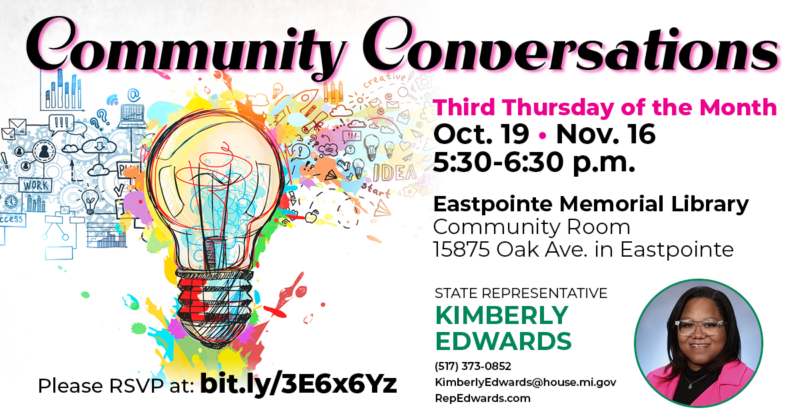 Please join me for regular chats on Third Thursdays at the Eastpointe Memorial Library. Our next Community Conversation will take place on Thursday, Oct. 19, at 5:30 p.m. I look forward to talking about the latest updates from Lansing and hearing from you about what issues are most important in your neighborhoods. Please find more information on the Facebook event page and RSVP for the free event here. 
Final Fridays Pizza Chats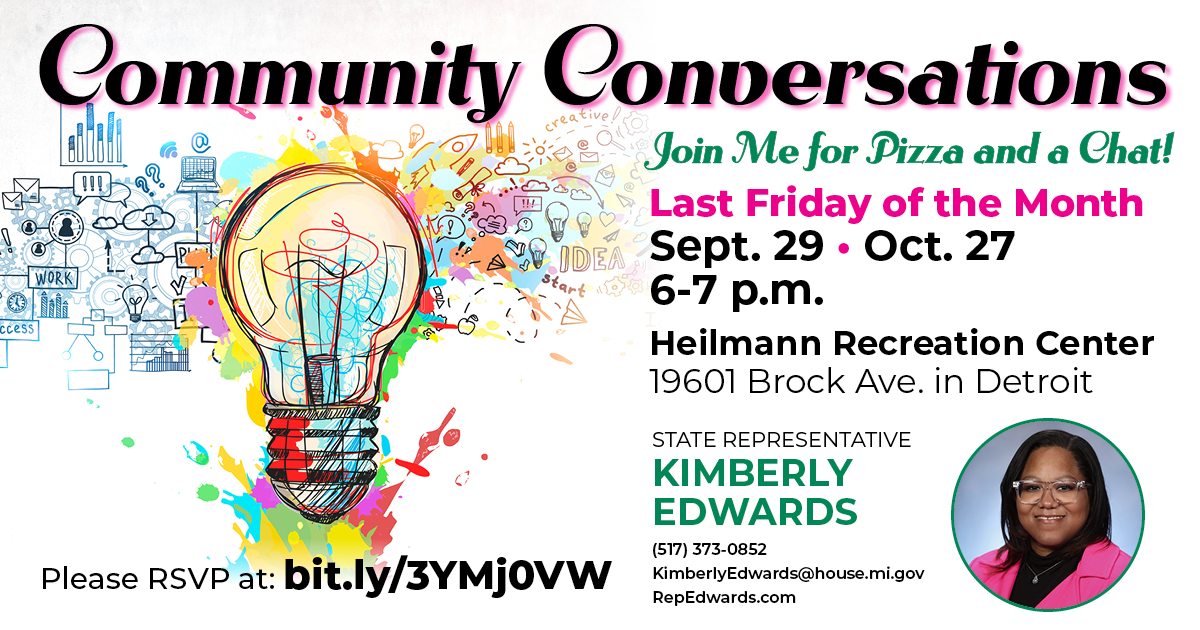 I host monthly pizza chats on the final Friday of each month at Heilmann Recreation Center in Detroit. The next installment will take place on Friday, Oct. 27, from 6-7 p.m. Free pizza and good conversation are on the menu, so I hope to see you then! Please RSVP here. 
Connect with us Online
My office is social! If you are looking for the most up-to-date information about what I'm up to in Lansing, I please follow along on my legislative Facebook and Instagram pages. I am always excited to connect with constituents online as well as in-person.
Legislative Update
At the end of September, I was honored to join the Michigan delegation to the Congressional Black Caucus's annual legislative conference in Washington, D.C. There, we discussed the historic significance of the Democratic trifecta in Michigan, showing the nation how we are making real change for our constituents, and collaborated with counterparts in other states. As your representative in our state capital, it was humbling to represent communities in Detroit, Eastpointe and Roseville in our nation's capital.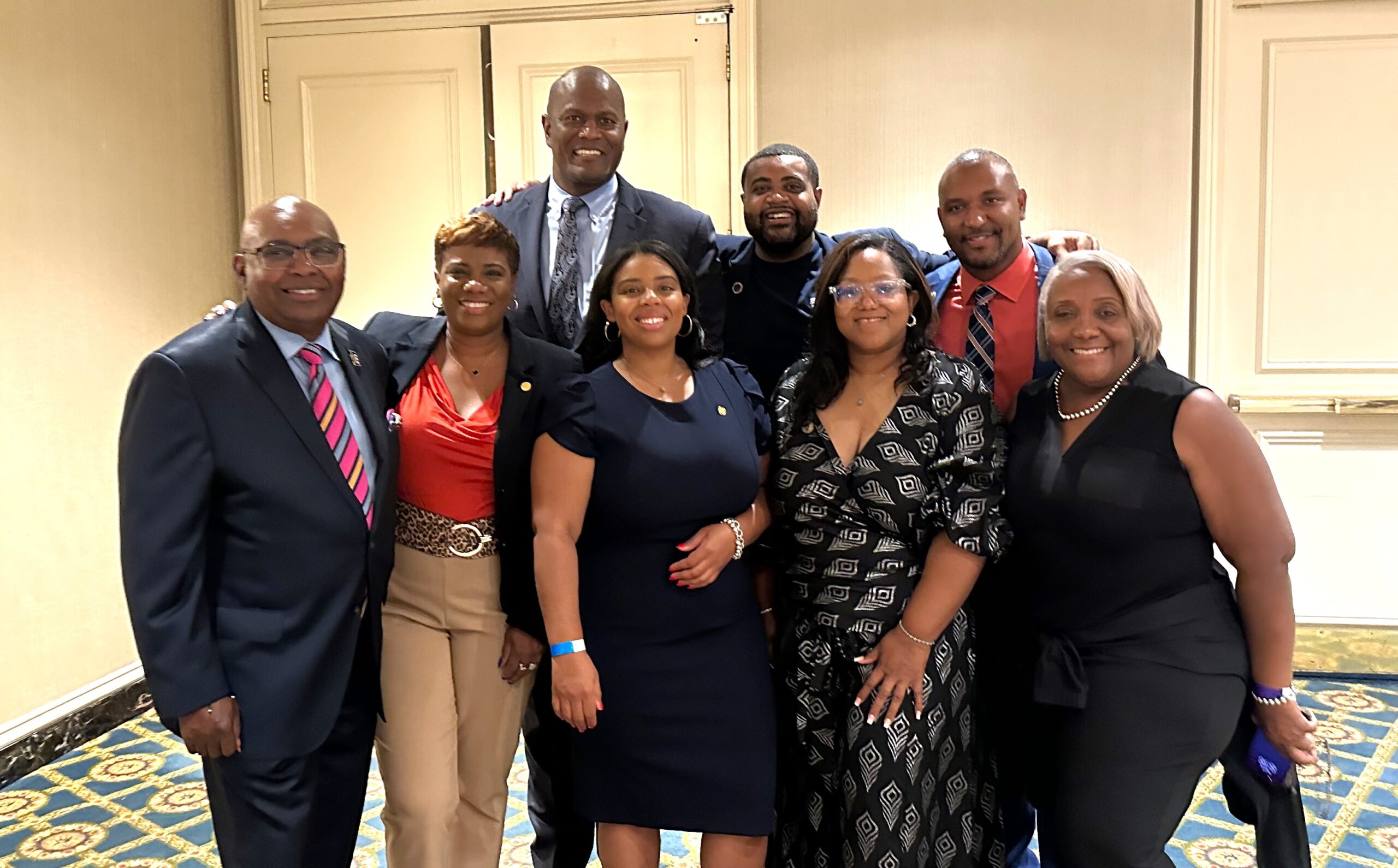 While in Washington, D.C., I had the opportunity to visit the United States Holocaust Memorial Museum. It was a meaningful reminder of how important it is to never forget the past. We must continue working to end antisemitism and intolerance in all forms.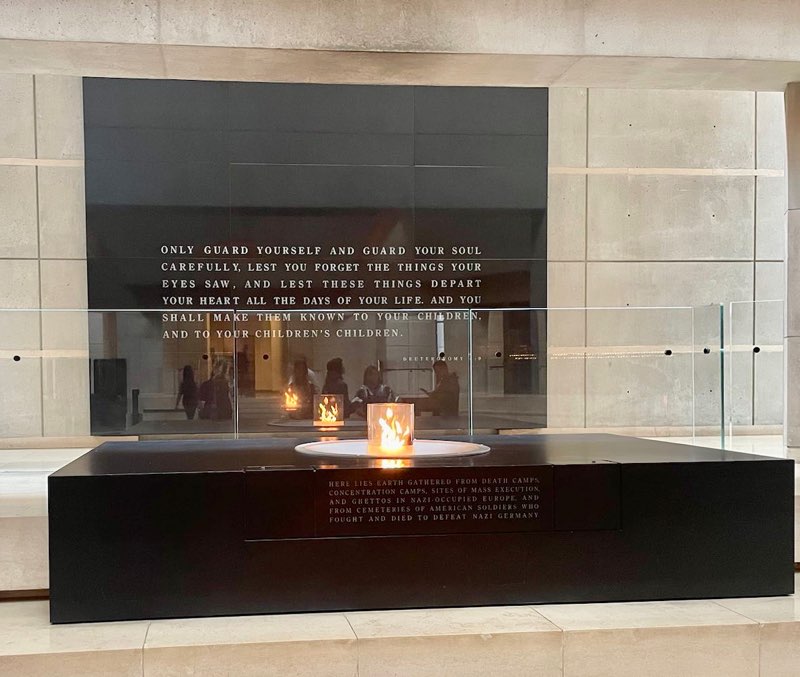 Resources
Free At-Home COVID-19 Tests 
The United States government has resumed providing free at-home COVID-19 tests to each U.S. household. The tests will detect the currently circulating variants and are intended for use through the end of 2023. Many kits have had their expiration dates extended beyond what may be printed on the packaging, and the kits will include instructions on how to verify extended expiration dates. To order your household's four free tests, visit COVIDtests.gov.  
The tests will ship free, and you will never be asked for a credit card, bank account or Social Security number. No one from the federal government will call, text or email you to ask for your information to "help" you order free kits. Anyone who asks for more information than a name and a shipping address is a scammer and should be reported to the Federal Trade Commission at ReportFraud.ftc.gov.
Mental Health:
Suicide & Crisis Hotline:

9-8-8

Detroit Wayne Integrated Health Network 24 Hour Helpline:

(800) 241-4949

Macomb County Community Mental Health 24 Hour Helpline:

(586) 307-9100
Seniors:
Social Security Administration:

(800) 772-1213

Area Agency on Aging 1-B:

(800) 852-7795

Medicare/Medicaid Assistance Program:

(800) 803-7174

Disability Network of Eastern Michigan Oakland/Macomb office:

(586) 268-4160

AARP Friendly Voice:

(888) 281-0145
Please reach out to our office if you are interested in a printed publication covering services from the State of Michigan.
Additional Resources:
U.S. Veterans Administration Benefits:

(800) 827-1000

Unemployment Insurance Agency:

(866) 500-0017

OK2SAY Student Safety Program:

855-565-2729

Child Abuse and Neglect Hotline:

(855) 444-3911 

Adult Protective Services 24-Hour Hotline:

(855) 444-3911

Foreclosure Hotline:

(866) 946-7432

2-1-1 Michigan:

2-1-1

or

(844) 875-9211

St. Vincent and Sarah Fisher Center:

(313) 535-9200