Dear Neighbor,
Welcome back to school, students! I am honored to serve as the state representative for the 29th House District and proud to be a strong advocate in Lansing for our community. Please encourage your friends and family to stay connected and subscribe to this e-newsletter. It will keep you up to date on legislation and policies coming from the Capitol, as well as my coffee hours and other virtual and in-person community events.
In service,
State Rep. Brenda Carter, 29th House District
In this Issue:
Upcoming Events

Voting Information

Helping Students Prepare for School

Lancaster Community Event 
Upcoming Events
Goldner Walsh (Hybrid) Coffee Hour

8:30-9:30 a.m. on Sept. 12

Goldner Walsh Garden and Home, 559 Orchard Lake Road in Pontiac

Haus of Brunch (Hybrid) Coffee Hour

10-11 a.m. on Sept. 12

Haus of Brunch, 3315 Auburn Road in Auburn Hills

Human Trafficking Awareness Town Hall (Hybrid)

2-3:30 p.m. on Sept. 23 

Ruth Peterson Senior Center,

990 Joslyn Ave. in Pontiac
Voting Info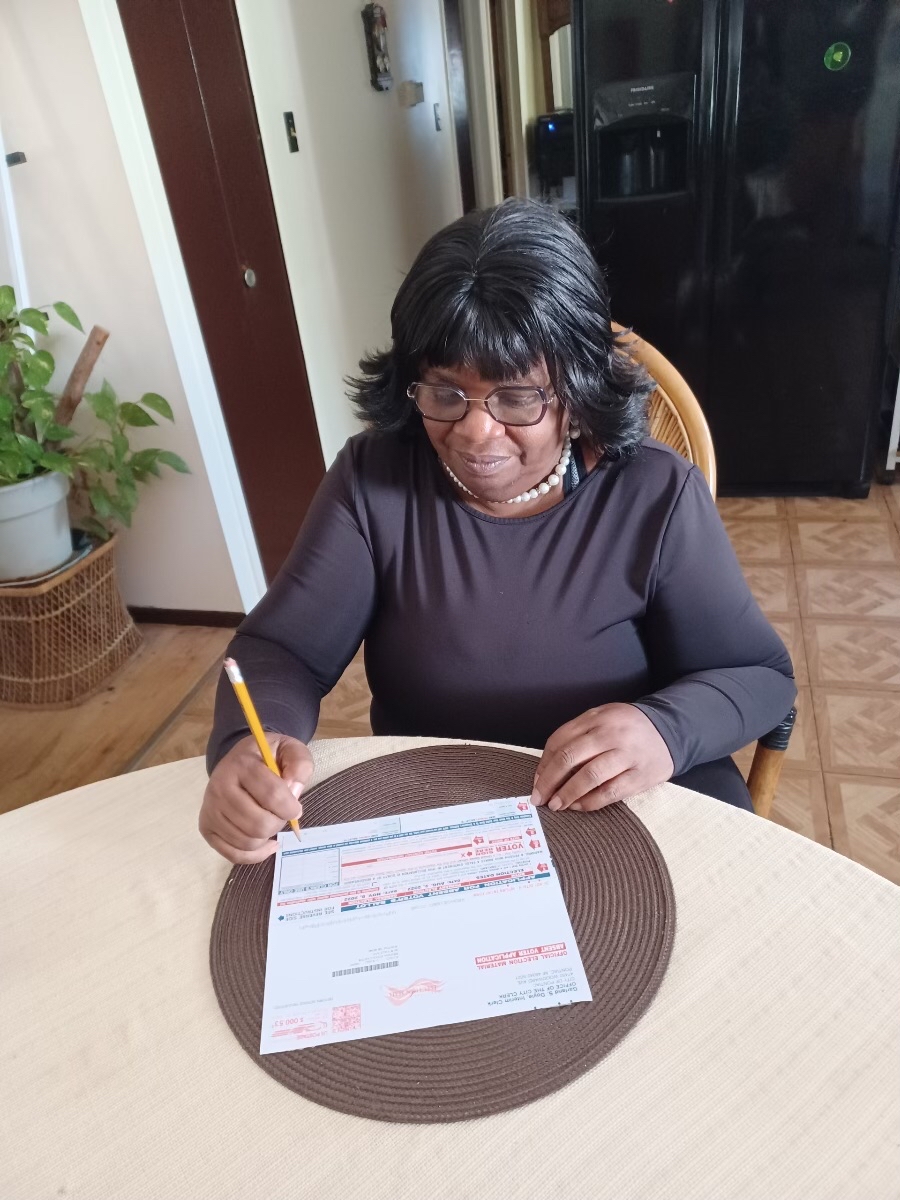 Absentee ballots will be available starting Sept. 29, though your local clerk may send them sooner. You are able to use this link to confirm if you are on the absentee voter list. Use this link to learn if you are registered to vote and to find your precinct location. If you have questions about any upcoming election, I encourage you to reach out to your local clerk. 
Oakland County Clerk: Lisa Brown 
Address: 1200 N. Telegraph Road in Pontiac
Phone: (248) 858-0581
Email: clerk@oakgov.com

Pontiac City Clerk: Garland Doyle
Address: 47450 Woodward Ave., First Floor
Phone: (248) 758-3200
Auburn Hills City Clerk: Laura Pierce
Address: 1827 N. Squirrel Road
Phone: (248) 370-9402
Email: clerk@auburnhills.org 
Sylvan Lake City Clerk: Dennise Dryden
Address: 1820 Inverness St.
Phone: (248) 682-1440
Email: Clerk-treasurer@sylvanlake.org 
Keego Harbor City Clerk: Tammy Neeb
Address: 2025 Beechmont St.
Phone: (248) 682-1930
Orchard Lake Village City Clerk: Rhonda McClellan
Address: 3955 Orchard Lake Road
Phone: (248) 682-2400
Email: CityClerk@cityoforchardlake.com 
Helping Students Prepare for School 
On Aug. 25, my team and I worked hard to help our students! I had the pleasure of being out in Phoenix, Arizona, attending a summit to learn about the best public school policy ideas from across the country. I can't wait to work with my colleagues to bring these policies to Michigan. 
While I was in Phoenix, my team was hard at work in Pontiac. My intern, Devin Woodruff, was helping to fill and distribute backpacks at Owen/Kennedy Elementary School. At the same time, my legislative director, Johnathon Wertheimer, was helping to distribute information at the back-to-school drive at Walton Charter Academy. We are working hard for you!
Please let me know if you or your family would like coloring books or any other information from the state. Our full list of publications can be found here. 
Lancaster Community Event
Thank you Leona Patterson for inviting me to Lancaster Village for a wonderful community event. I love being able to speak with our community about what is happening in Lansing. Leona, it is dedicated community members such as yourself that make me proud to say, "I'm from Pontiac." 
P.S. I still get a laugh from the 360 dance video I was able to make with my staff!