Dear Neighbor,
Happy Halloween! I am honored to serve as the state representative for the 29th House District and proud to be a strong advocate in Lansing for our community. Please encourage your friends and family to stay connected and subscribe to this e-newsletter. It keeps everyone up-to-date on legislation and policies coming from the Capitol, as well as my coffee hours and other virtual and in-person community events.
In service,
State Rep. Brenda Carter, 29th House District
In this Issue:
Upcoming Event

Voting Information

Welcome FLO!

Human Trafficking Awareness Town Hall 
Upcoming Event
Senior Healthy Dental Event at the Golden Opportunity Club

11:30 a.m. to noon on Oct. 11

Bowen Senior Citizen Center,

52 Bagley St. in Pontiac

Learn how to protect your teeth as you age!

Check out this

video

explaining dental health. 
Voting Information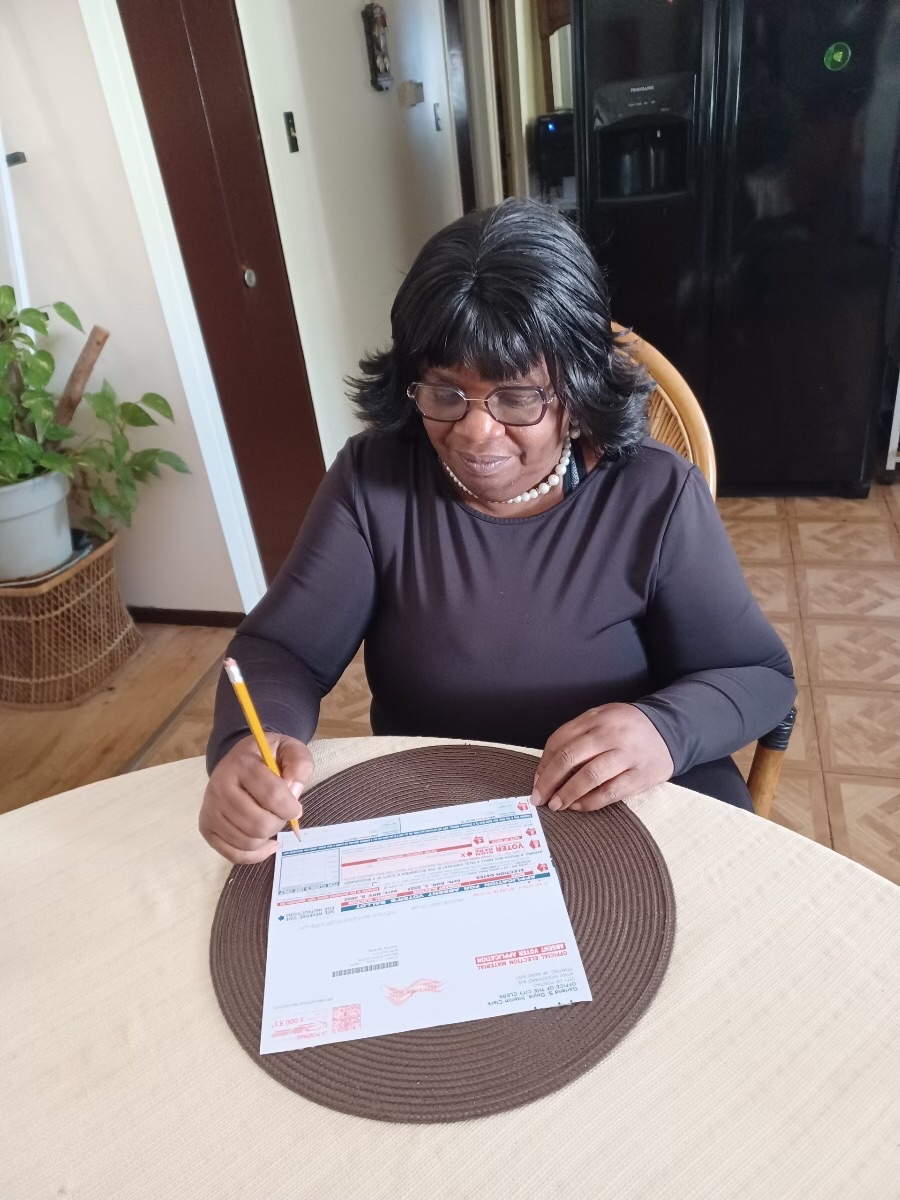 Absentee ballots are now available! You are able to use this link to apply for an absentee ballot. Use this link to learn if you are registered to vote and to find your precinct location. If you have questions about any upcoming elections, I encourage you to reach out to your local clerk. 
Oakland County Clerk: Lisa Brown 
Address: 1200 N. Telegraph Road in Pontiac
Phone: (248) 858-0581
Email: clerk@oakgov.com
Pontiac City Clerk: Garland Doyle
Address: 47450 Woodward Ave., First Floor
Phone: (248) 758-3200
Auburn Hills City Clerk: Laura Pierce
Address: 1827 N. Squirrel Road
Phone: (248) 370-9402
Email: clerk@auburnhills.org
Sylvan Lake City Clerk: Dennise Dryden
Address: 1820 Inverness St.
Phone: (248) 682-1440
Email: Clerk-treasurer@sylvanlake.org
 Keego Harbor City Clerk: Tammy Neeb
Address: 2025 Beechmont St.
Phone: (248) 682-1930
Orchard Lake Village City Clerk: Rhonda McClellan
Address: 3955 Orchard Lake Road
Phone: (248) 682-2400
Email: CityClerk@cityoforchardlake.com
Welcome FLO!
On Oct. 4, I was joined by federal, state and local leaders to welcome FLO to Auburn Hills. FLO produces electric vehicle (EV) charging stations that we desperately need as we transition into an EV future. By 2028, FLO will bring 730 jobs to our area. 
I want to make sure that I leave my grandchildren a Michigan that is better than the one my parents left me. It is through companies like FLO, and public policy written to protect our environment, that I know this will happen. 
Human Trafficking Awareness Town Hall 
Human trafficking is now one of the largest criminal enterprises in the world. That is why, on Sept. 23, I hosted a Human Trafficking Awareness Town Hall. It is important that we all learn to recognize the warning signs of human trafficking: 
Signs a child might be a victim of human trafficking include: 

Unexplained absences from school or a refusal to communicate.

Chronically running away.

A sudden change in attire, behavior or material possessions, like new expensive items or large sums of cash.
Signs an adult might be a victim of human trafficking include: 

Being prohibited from speaking for themselves.

Owning a large amount of debt that they are unable to pay off.

Living with a large number of people in one house with only one spokesperson for the entire group. 
Together we must put an end to this modern day form of slavery, once and for all. If you are a victim of human trafficking, or you believe you have identified someone who is, please do not hesitate to contact the National Human Trafficking Hotline. You can call them at: (888) 373-7888 or you can text them at: 233733. This is a national, toll-free hotline that is available from anywhere in the country. It is available 24/7, 365 days per year. Please do not hesitate to call or text. Every call or text could save a life.