Hello Friends,
Happy fall! There is nothing better than a Michigan fall, and our office is excited for the cider and donuts that come along with it.
We are hard at work in Lansing passing important legislation for our community. We also have a couple community events coming up that I hope you will join us for!
As always, if our office can ever assist you, please do not hesitate to reach out. 
Sincerely,
Ranjeev Puri
State Representative, 24th District 
Proudly serving Canton Township
In this Issue:
Upcoming Time with Ranjeev

Legislative Update
UPCOMING TIME WITH RANJEEV
Community Coffee Hour 
Monday, Oct. 9, from 6-7 p.m.
Canton Township Administration Building (1150 S. Canton Center Road, Canton, MI 48188), Board Room.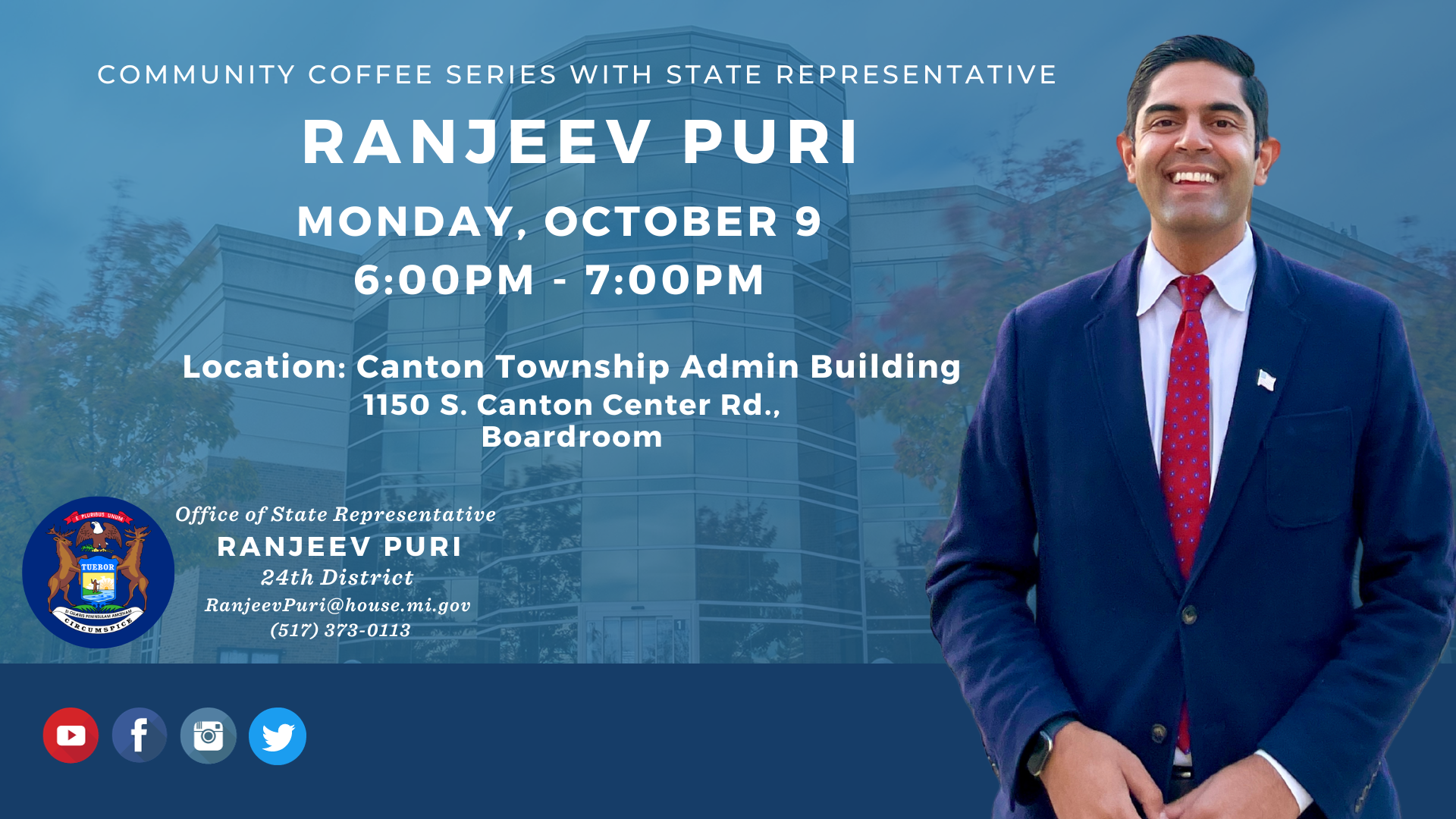 Local Leaders Community Coffee Hour with special guests Wayne County Commissioner Melissa Daub and Canton Township Supervisor Anne Marie Graham-Hudak.
Monday, Oct. 30, from 6-7 p.m.
Canton Township Administration Building (1150 S. Canton Center Road, Canton, MI 48188), Board Room.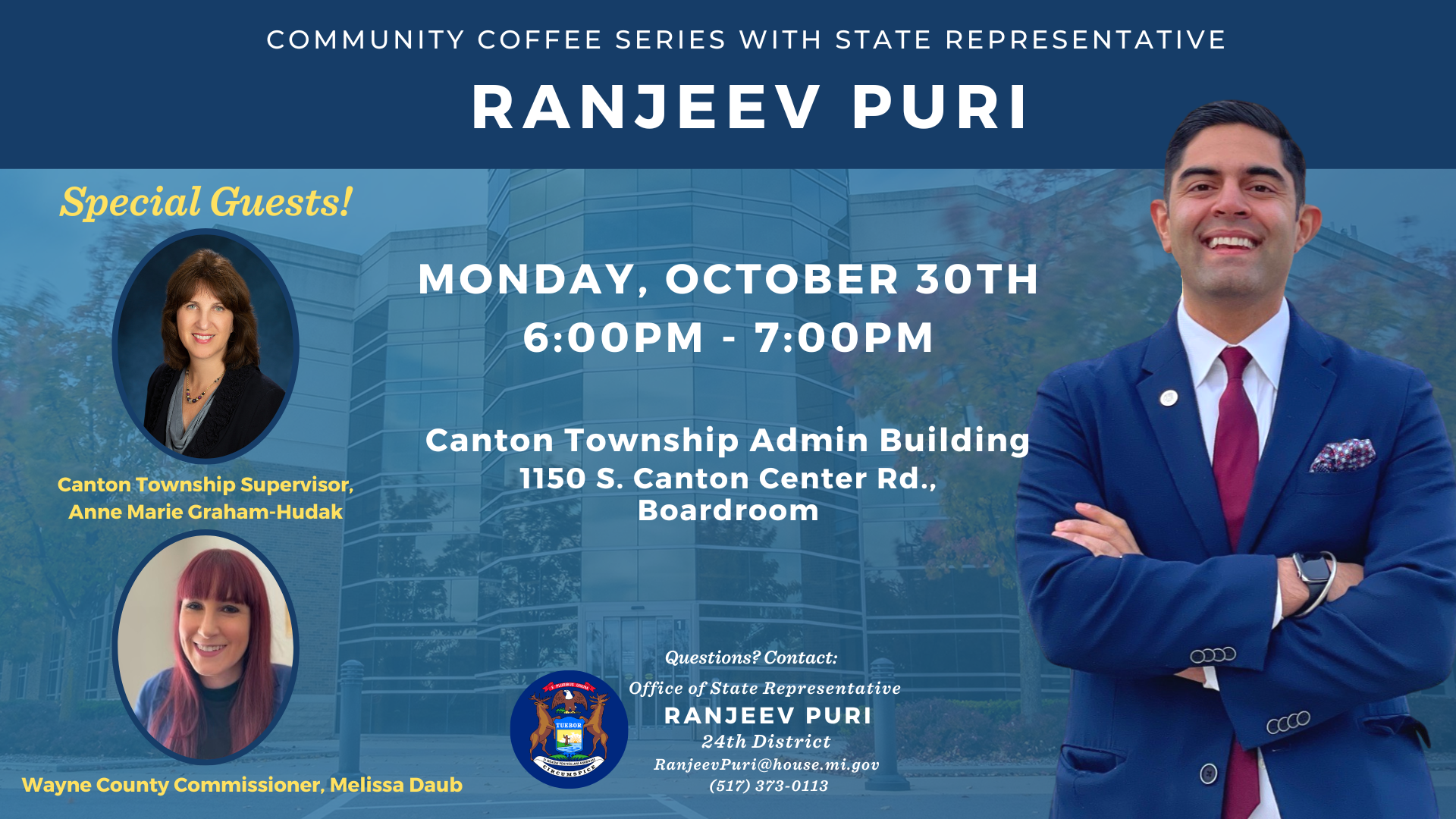 LEGISLATIVE UPDATE
Rep. Puri Introduces Legislation to Support Energy Independence 
On Sept. 19, I introduced House Bill 5028 to prohibit a homeowners association from preventing the ability of a homeowner to make energy-saving modifications and improvements on their home. This would mean no more all-out prohibitions on things such as rooftop solar panels or EV chargers.
I have heard from so many constituents across the district who are eager to make energy-saving modifications to their home about this issue. These investments can come with a host of benefits for homeowners, such as reduced energy costs, increased property value, environmental sustainability and energy independence!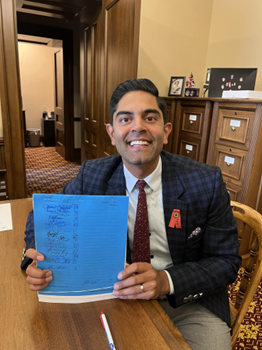 House Passes Filter First Legislation 
Last week, the House passed my "Filter First" legislation, House Bill 4341, bringing Michigan one step closer to safe, clean drinking water at every school and child care center. This is a three-bill package that would require water filtration systems to be installed in all schools and child care centers.
No amount of lead in water is safe for kids, which is why we need water filtration systems at all schools and child care centers. Safe drinking water is a bipartisan priority. It's a public health issue, an environmental issue and an equity issue.
Michigan is the Great Lakes State, a place with an abundance of freshwater. As a father to three small boys, the least I can ask for as a parent is that the place we send our children every day to learn and play is safe and has clean drinking water.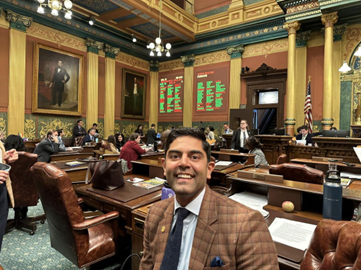 UPCOMING COMMUNITY EVENTS
Check out a list of upcoming activities in our community on the Canton Township website. I have highlighted a few below:
Boo Bash
Saturday, Oct. 14, from 3-5 p.m. at Summit on the Park
Youths ages 7-12 are invited to the BOO Bash Halloween Party hosted by Canton Township Leisure Services for some Halloween fun. This safe and supervised kids' Halloween party features a costume contest, pizza dinner and more spooky fun! Parents are not required to stay for the duration of the event. Pre-registration is required; the fee is $20 for residents or $26 for non-residents.
The Emergency Food Assistance Program (TEFAP)
Wednesday, Oct. 18, from 9:30 a.m. to noon at Summit on the Park, Walnut Room
The Emergency Food Assistance Program (TEFAP) of Wayne County is a supplemental food assistance program for eligible low-income individuals and families. Food products are distributed once a month at the Summit on the Park, 46000 Summit Parkway. Assistance or more information can be found at (734) 394-5185.
Festival of Lights
Oct. 27 from 6-8 p.m. at Summit on the Park
This Festival of Lights is a cultural celebration that symbolizes the victory of light over darkness. This event is free and open to ALL community members to learn and celebrate together with Indian cultural dancing, DJ music, Indian food and henna body art. The evening will culminate with a fireworks display. No pre-registration is required.
TEACHER AND SMALL BUSINESS OF THE MONTH NOMINATIONS
Our team needs your help to recognize the amazing educators and small businesses in our community.
Each month, my team recognizes one teacher and one small business from Canton for their contributions to our community. I will be surprising the winners with a visit, certificate from our office and social media shoutouts for their great work.
Use this form to nominate a teacher or small business that you love, appreciate or believe deserves special recognition.
WE WANT TO HEAR FROM YOU!
Our office is always here to answer any questions or concerns or listen to any thoughts you have on any particular issue. The best way to reach us is by email at RanjeevPuri@house.mi.gov. Our team is working hard to respond to every email and voicemail left with our office in a timely manner. We appreciate your patience as we experience increased communications!