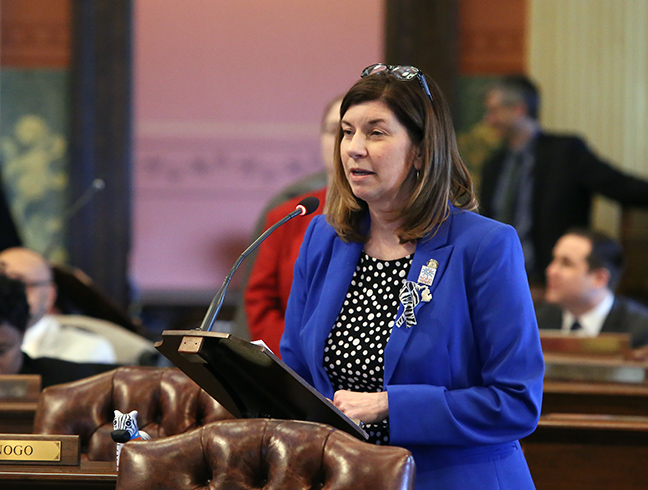 Committees
Financial Services (Democratic Vice Chair)
Health Policy
Transportation
State Rep. Cara A. Clemente is in her third term representing the 14th House District, which comprises the cities of Lincoln Park, Melvindale, Riverview and Wyandotte.
Clemente is a lifelong Downriver resident. She worked as a manager at Clemente's Bar, Restaurant and Bowling Alley before the establishment closed. In addition to working 10 years as a school teacher, she also worked as an academic development coordinator in area schools.
Clemente has a bachelor's degree in elementary education and a master's degree in education with an emphasis on reading. She and her husband, former state Rep. Paul Clemente, have three children: Joseph, Nathan and Emma. The family attends St. Frances Cabrini Church.