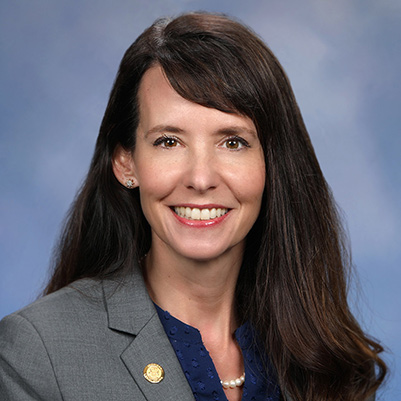 Committees
State Rep. Christine Morse is serving her first term representing the 61st District of Michigan which encompasses the City of Portage as well as the Townships of Oshtemo, Prairie Ronde, Schoolcraft and Texas Twp. She is a former Kalamazoo County Commissioner, former attorney, cancer survivor and mom of three.
Morse graduated from Michigan State University with a degree in Political Science/Pre-law. During her time in Lansing, she interned with Lt. Governor Connie Binsfeld. She continued her education at Wayne State University Law School from which she graduated in 1998. She has practiced law in both Michigan and California.
For eleven years Christine and her family traveled the country and world while her husband served in the United States Navy. In 2010, Morse and her family settled in Kalamazoo where she has survived breast cancer, raised her children and has been an active community volunteer.
Seeing a need for transparent and accessible leadership in her community, Morse ran for Kalamazoo County Commission in 2018. She served on the County Commission from 2018-2020. Local governing experience highlighted the need for true representation at the State level, so Morse ran to be a leader who listens to her community. Morse is committed to improving our investment in education, ensuring access to healthcare/mandating coverage for those with preexisting conditions, and protecting our water/environment.