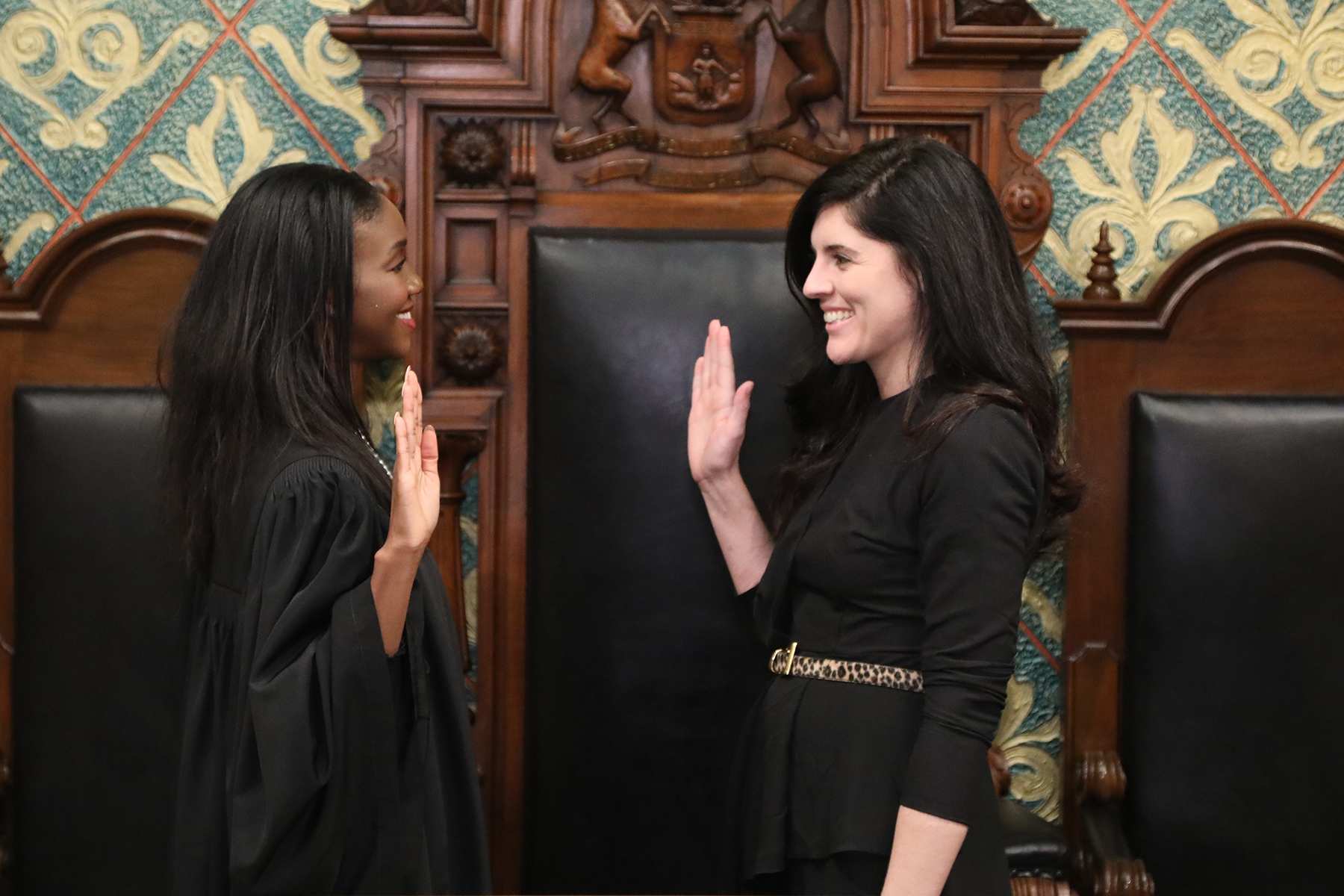 Michigan Supreme Court Justice Kyra Bolden (left) swears in Rep. Jaime Churches (right) at the Michigan Capitol on Wednesday, Jan. 11, 2023.
LANSING, Mich., Jan. 11, 2023 — Michigan's 102nd Legislature is officially underway. Instead of starting her week in the classroom, state Rep. Jaime Churches (D-Wyandotte) is at the Capitol, ready to serve her students and families in a new role. Churches represents the newly formed House District 27, which encompasses parts of Wayne County, including Gibraltar, Grosse Ile, Riverview, Southgate, Trenton and Wyandotte. 
"I'm proud of the work I've done to earn the support of my district, but now our real work here in Lansing begins," Churches said. "My team and I are eager to roll up our sleeves and promote meaningful legislation that supports positive, lasting changes for all Michiganders." 
Churches is serving her first term in the House. She is a longtime resident of Downriver. She has been teaching fifth grade for the past 10 years, working in Gibraltar, Woodhaven-Brownstown and Grosse Ile Township school districts. Churches is looking forward to engaging with constituents now as Downriver's state representative. To share community invitations or reach out for support directly please contact Rep. Churches.
She can be contacted by phone and by email at (517) 373-0478 and JaimeChurches@house.mi.gov. To learn more about her, go to housedems.com/jaime-churches.