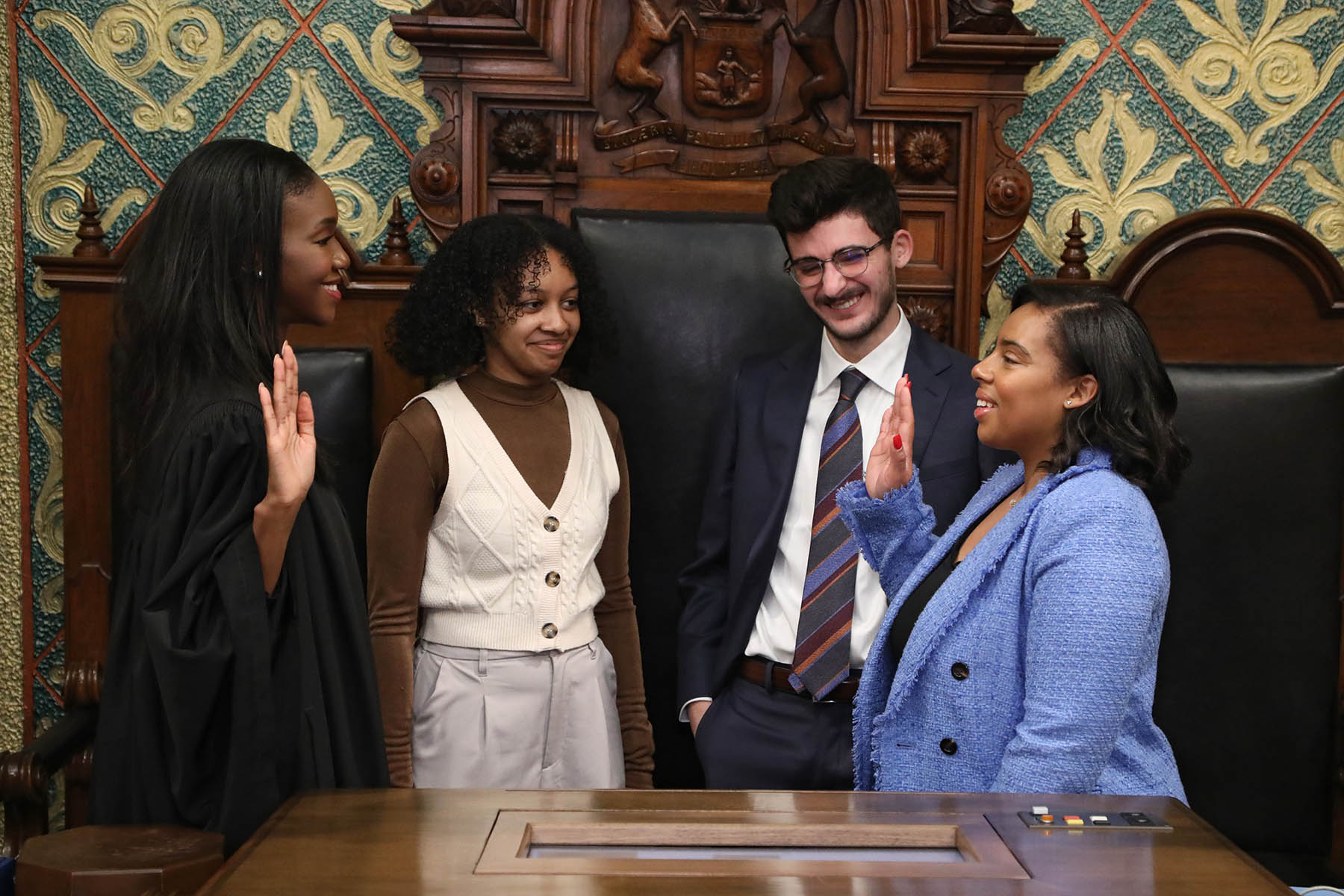 Michigan Supreme Court Justice Kyra Bolden (second left) swears in state Rep. Kristian Grant, who was joined by legislative aides, Max Aulbach and Annissa Kebede, during a swearing-in ceremony at the Michigan Capitol on Wednesday, Jan. 11, 2023
LANSING, Mich., Jan. 11, 2023 — State Rep. Kristian Grant (D-Grand Rapids) was sworn in today as state representative for the 2023-24 legislative term. The swearing-in ceremony marked the formal opening of Michigan's 102nd Legislature and the first day of House Democrats having the majority in over a decade.
"I am greatly honored to have been sworn into office today as a lifelong community member and the first black woman elected to the State House from West Michigan," Grant said. "I pride myself on listening to the community I serve, and I will bring your voices to the Capitol this legislative term. I am eager to use my experience and advocacy to push for policies that increase affordable housing opportunities, support our unions and working families, encourage community-based policing, and invest in a world class education system."
Grant is serving her first term representing the 82nd House District in West Michigan; she also serves as associate speaker pro tempore. She was born and raised in Grand Rapids in the heart of District 82. The representative values the necessity of grassroots work, and she understands the importance of pairing it with effective policy that makes generational change.