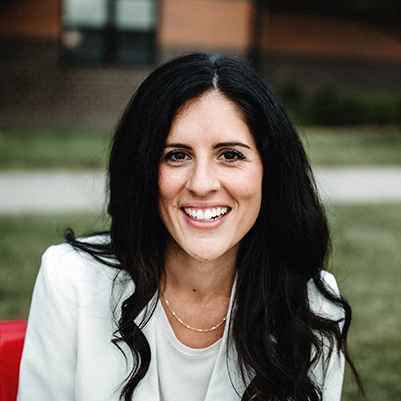 Committees
State Rep. Jaime Churches is serving her first term representing the 27th House District, which encompasses parts of Wayne County, including Gibraltar, Grosse Ile Township, Riverview, Southgate, Trenton and Wyandotte.
Churches is a longtime resident of Downriver. She attended Madonna University and earned her bachelor's in integrated science and elementary education and her master's in educational leadership. She has been teaching fifth grade for the past 10 years, serving in Gibraltar, Woodhaven-Brownstown and Grosse Ile Township school districts.
Churches is passionate about serving her community and state. She is progressive, a teacher, a union vice president, a listener and a creative problem-solver. Frustrated that Lansing does not always represent the hardworking Michigander, she is inspired to stand up for change. She has seen how the lack of investment in public education, small businesses and working families has led to hardships and inequity for Downriver families. Churches uses her skills and experience as an educator, organizer and advocate to continue to turn up the volume on Downriver voices so  they are heard.
Churches lives in Grosse Ile and enjoys spending time with family and friends, walking her rescue dog, Buck, and traveling.