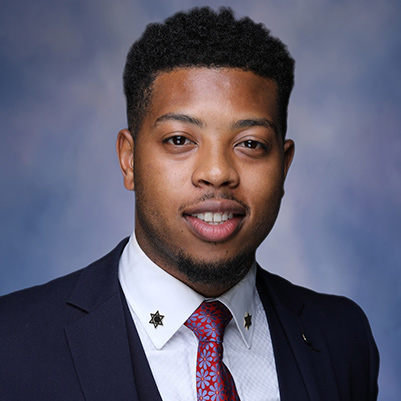 Committees
State Representative Jewell Jones is serving his third term representing the 11th House District, which comprises all of Garden City and Inkster, and portions of Dearborn Heights, Livonia and Westland. Jones previously served on the Communications and Technology, Regulatory Reform, and Military and Veterans Affairs Committees.
Before serving in the Michigan House of Representatives, Jones was a member of the Inkster City Council. He was also a member of the Inkster Task Force, the Inkster Youth Coalition, the Inkster Chamber of Commerce and more.
Jones attended the University of Michigan-Dearborn, where he is pursuing a dual major in Political Science and Business Studies. He is also a member of the National Guard, Army Reserve Officers' Training Corps, the Black Student Union and the Student Veteran Association.
Jones is a native and current resident of Inkster. He has been active in political campaigns for several years and also operated a small business. In the House, he is focused on improving public education, keeping young talent in Michigan and maintaining strong, vibrant communities.