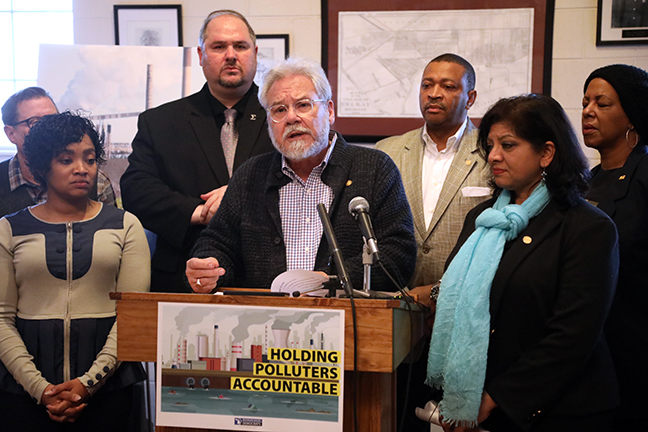 Committees
Local Government & Municipal Finance (Democratic Vice Chair)
Tax Policy
State Rep. Jim Ellison is in his third term as the representative for Michigan's 26th House District, which comprises Royal Oak and Madison Heights.
Ellison was elected to his first term on the Royal Oak City Commission in 1991.  After several years of encouragement by community leaders to run for mayor, he first sought the office in 2003 and ultimately served seven consecutive terms. As mayor, he maintained a reputation for listening to his constituents and working with all involved parties to find viable, well-accepted resolutions to important issues facing the city. Under his leadership, Royal Oak weathered the 2008 downturn in good economic condition, established a 10-year plan to fund and repave its roads, and proudly passed a human rights ordinance.
Ellison has almost three decades of experience in local government. He has served as the chairman of the Royal Oak Planning Commission, original chairman of the Woodward Dream Cruise Liaison Committee, president of the Royal Oak Housing Commission, and has served on the boards of several other city and civic committees. Jim and his wife, Jodie, raised eight children in the city, and he's proud that many of them have chosen to build their lives and raise their own families in southeast Michigan.