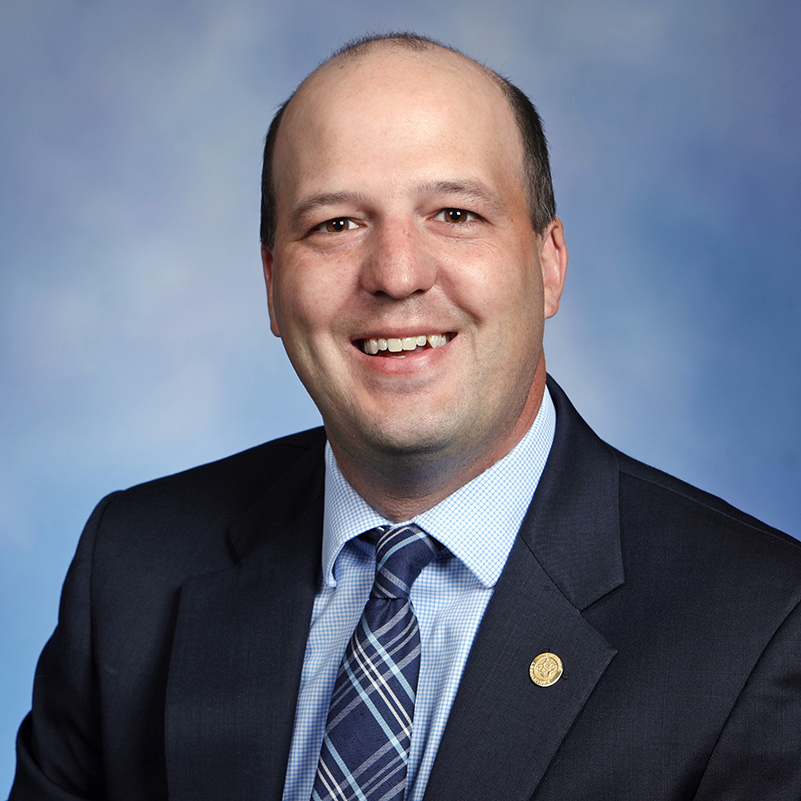 Committees
Regulatory Reform (Democratic Vice Chair)
Rules & Competitiveness
State Rep. Kevin Hertel is serving his third term representing the 18th House District, which is comprised of the communities of Eastpointe, St. Clair Shores and part of the village of Grosse Pointe Shores. Hertel grew up in a family dedicated to public service and learned from a young age the importance of being involved in his community. As a student at Notre Dame High School in Harper Woods, he learned the value of strong leadership and was active in many areas including, athletics, student government, theatre and many volunteer opportunities.
Hertel attended Michigan State University, where he studied political science. While attending MSU, he remained focused on the importance of staying involved in activities he believed in. Along with students from each of Michigan's 15 public universities, Hertel spearheaded an effort to advocate for an increase in higher education funding. He continued to stay active in political campaigns and learned firsthand how government should work as an intern for former state Senator Deb Cherry. Before serving in the House, Hertel worked for Blue Cross Blue Shield of Michigan as a legislative analyst and then as a special assistant in the office of the president.
Hertel has been an active member of his community and is currently a member of the St. Clair Shores Waterfront Environmental Committee, a volunteer for Macomb County Special Olympics and a member of St. Isaac Jogues Parish. He serves on the Board of Directors for Macomb County Care House and has been involved in many volunteer activities in St. Clair Shores and Eastpointe.
Hertel lives in St. Clair Shores with his wife, Ann, and son, William.