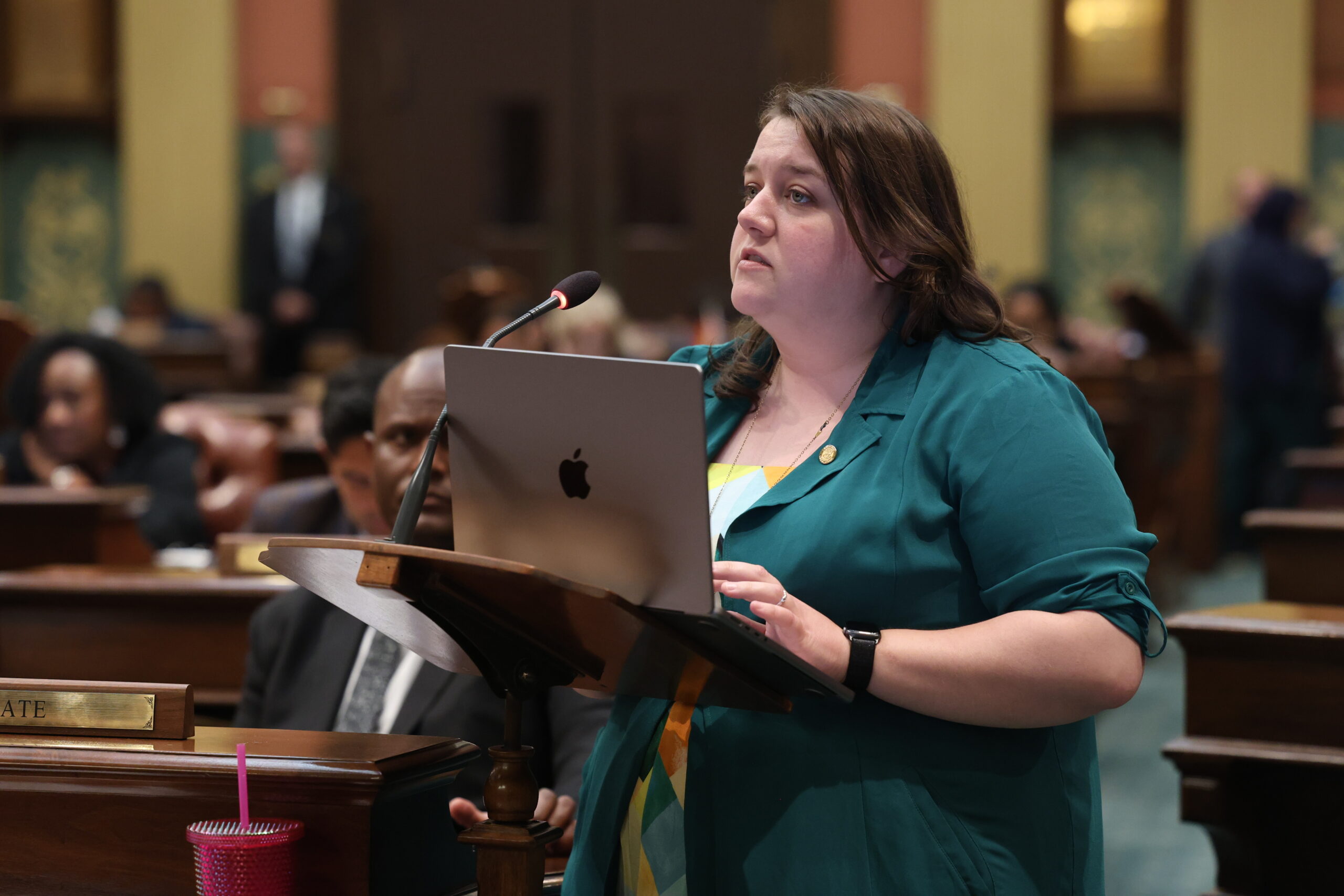 LANSING, Mich., June 20, 2023 — The Michigan House of Representatives passed a package of bills that restore the rights of teachers and school employees to bargain for good working conditions and better support their students. The four-bill package was introduced by state Reps. Regina Weiss (D-Oak Park), Brenda Carter (D-Pontiac) and Rachel Hood (D-Grand Rapids).  
House Bills 4354 and 4355 would permit the inclusion of certain topics in negotiations during collective bargaining for public school employees. The bills restore many areas of bargaining that have been prohibited since 2011, including performance evaluation and merit pay standards; decisions on layoffs; recall, hiring and position elimination; classroom observation; teacher placement; evaluation; discipline; and discharge. These bills do not make anything a permissive or mandatory subject of bargaining; they remove it from the prohibited list and allow them to discuss the issues once again without fear of retaliation.
"House Democrats are restoring the rights all teachers and school employees deserve and have earned through their commitment to Michigan students and schools," Weiss said. "Our bills give back rights they had for 40 years before Republicans stole them in 2011. It's long past time educators and school employees get their rights back, and House Democrats are delivering on our promise to support workers and enhance public schools. It's time that we empower educators and support staff by restoring rights that were unfairly and unjustly taken away as part of a broader attack on workers' freedom." 
HB 4356, sponsored by Carter, and HB 4357, sponsored by Hood, would repeal the provision that makes contracting out non-instructional services a prohibited subject of bargaining. These bills will remove the issue of contracting out non-instructional services from the prohibited subject of bargaining.
"When talking about labor issues, we absolutely cannot forget to include the rights of school employees and educational support staff professionals," Carter said. "This includes indispensable workers who clean, maintain and secure our school buildings; the office staff who ensure our schools run smoothly; the bus drivers who safely transport our students to and from school; the food service workers who prepare meals to keep our kids fed so they can focus on learning; and the paraprofessionals who support our most vulnerable students. Working people are the backbone of our economy, and strengthening our labor laws to expand workers' rights is something Michiganders wholeheartedly support, regardless of party affiliation."
###