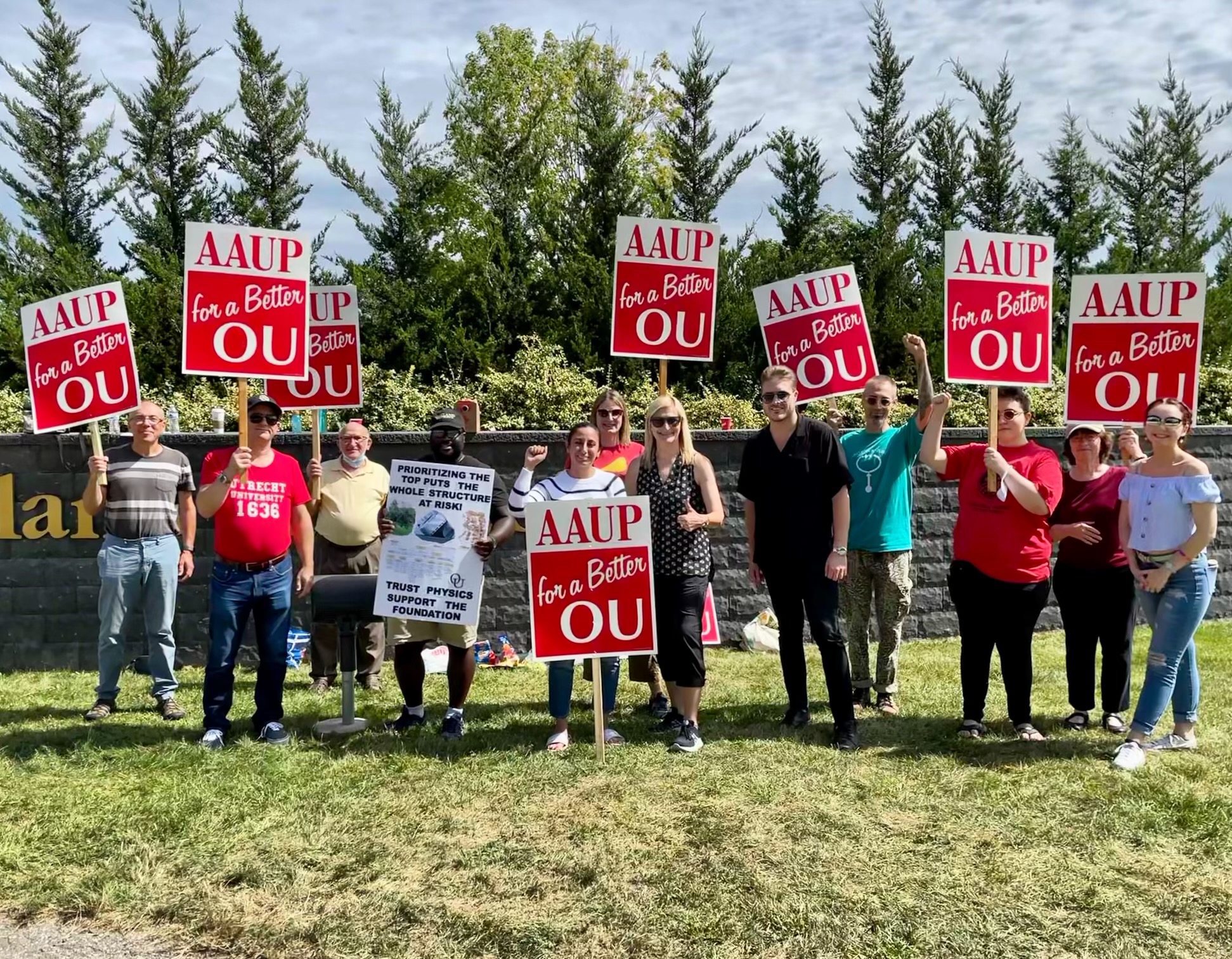 BIRMINGHAM, Mich. — Today, Rep. Mari Manoogian (D-Birmingham) took to the picket line alongside striking members of the American Association of University Professors (AAUP) Oakland University Chapter in support of their ongoing negotiations with the Oakland University (OU) administration. After speaking to members of the assembled striking faculty, Rep. Manoogian released the following statement:
"I'm incredibly disappointed to see that the OU administration has failed to put an acceptable proposal on the table that keeps in mind the basic needs of their faculty members — particularly the fact that their latest proposal remains well below the living wage that AAUP-OU members absolutely deserve," said Rep. Manoogian. "Having negotiated in good faith since May of this year, the AAUP members I stood shoulder to shoulder with today aren't here just to continue an 'illegal strike', as the OU administration has put it; these men and women are here for one reason, and that's to make sure that they're being fairly compensated for the absolutely integral work that they do at this University.
"I hope that the University will come back to the table with an acceptable proposal that is based in mutual respect for their employees, keeps in mind the rising costs of living — including healthcare — and ensures that Oakland University remains a premier institution in our state at which to teach.
"As President Biden has said time and again: America is built on the middle class, and the middle class was built on organized labor. I'm proud to come from a union family, and I'll continue to stand by the men and women of the Oakland University AAUP Chapter every day until an acceptable negotiation position is reached."
Negotiations for a new contract began on May 26, 2021, and continued until 11:59pm on September 1, 2021, when that contract expired. Despite 16 straight hours of negotiating on September 2nd, unresolved issues remained, and thus the work stoppage continued. Oakland University and the AAUP Oakland University Chapter continue to be locked in negotiations as of the time of writing.
###