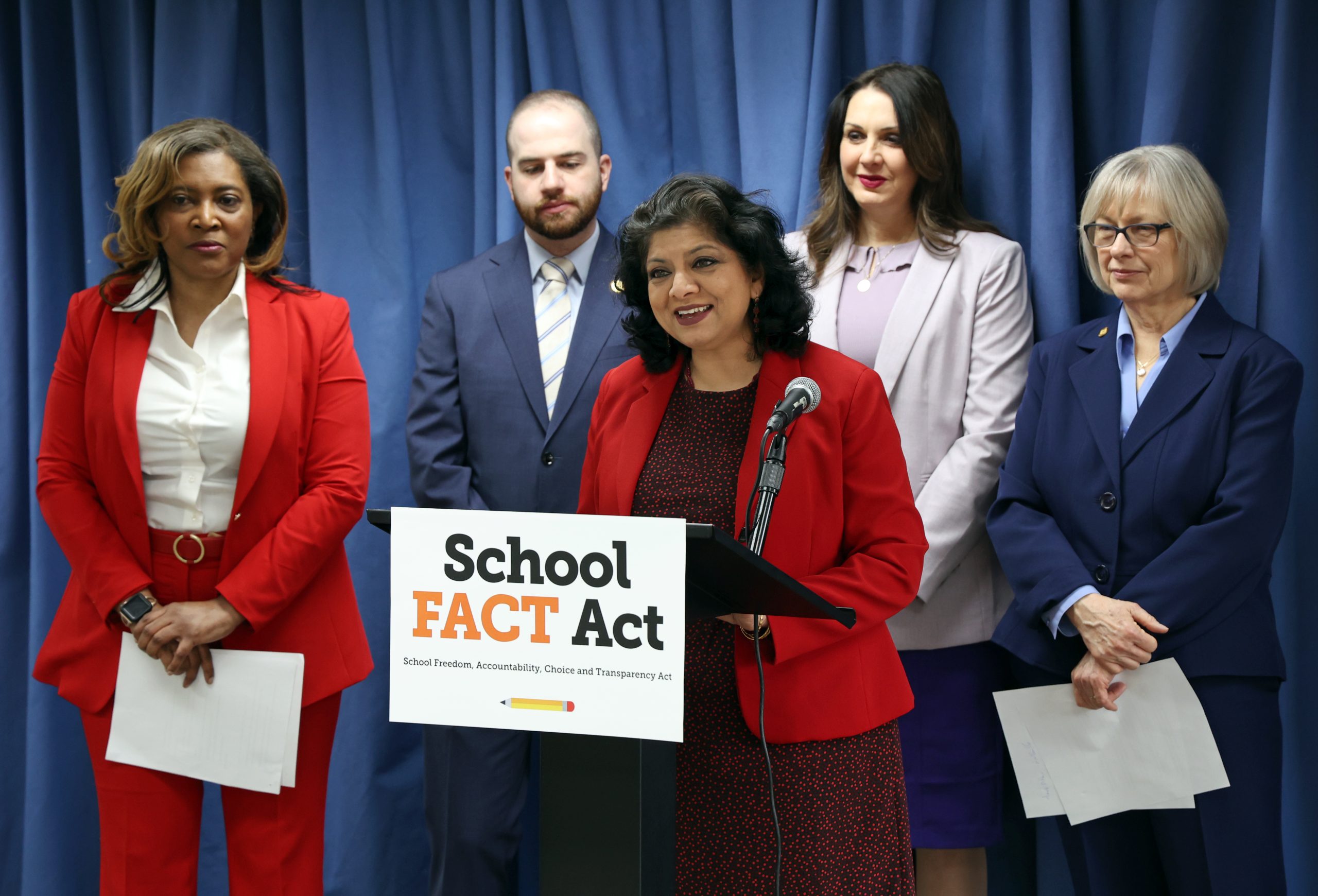 LANSING, Mich., March 1, 2022 — House and Senate Democratic legislators held a press conference today to unveil a 22-bill bicameral package to provide parents and taxpayers with transparent information about education options.
The School Freedom, Accountability, Choice and Transparency (FACT) Act would shed light on the authorizing organizations that oversee charter schools and the education management organizations that run them.
"Without specific disclosure standards, parents can't make meaningful comparisons between schools because they lack the information necessary to make an important decision about their children's education," said state Rep. Padma Kuppa (D-Troy), sponsor of House Bill 5846. "How can parents truly have freedom and choice in schools without accountability and transparency? The School FACT Act will provide the transparency and accountability needed in all public schools to ensure taxpayer transparency and empower parents to make the right decisions for their kids."
"Families who choose to attend charter schools should not be forced to sacrifice a quality and stable education at the whim of EMOs managing their schools," said state Sen. Rosemary Bayer (D-Beverly Hills), sponsor of multiple bills in the package. "The bills in this package allow us to better track how state funding is being spent by EMOs and ensure our students receive the best possible education."
"School board members are accountable to the parents, students and taxpayers they represent. EMOs, on the other hand, are not," said Pamela Pugh, vice president of the Michigan State Board of Education. "It only makes sense to hold EMOs to the same regulations that apply to public schools, including financial, academic, and ethical transparency requirements. Accountability requirements and regular meetings open to the public will not only help parents compare schools but also help ensure every student in this state has a world-class education. The School FACT Act is a major step forward in the push for meaningful reforms for our parents and students."
Collectively, the comprehensive legislative package would:
View the School FACT Act one-pager here.