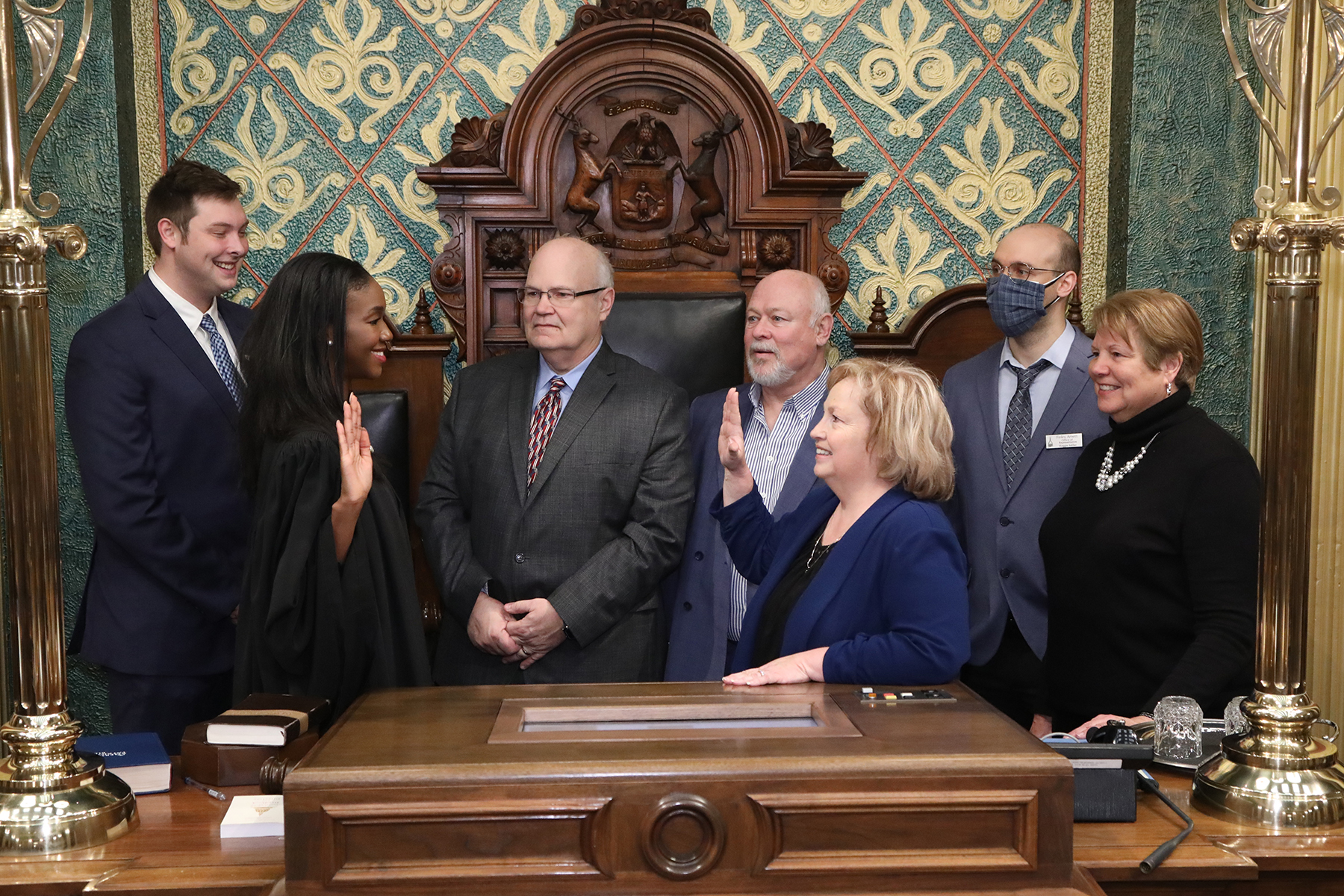 Michigan Supreme Court Justice Kyra Bolden swears in Rep. Reggie Miller, joined by her guest at the Michigan Capitol on Wednesday, Jan. 11, 2023.
LANSING, Mich., Jan. 12, 2023 — State Rep. Reggie Miller (D-Van Buren Township) was sworn in yesterday as state representative for Michigan's 2023-24 legislative term. The swearing-in ceremony marked the formal opening of Michigan's 102nd Legislature and the first day of House Democrats having the majority in over a decade. 
"I'm excited to serve my communities in the state Capitol," Miller said. "My staff and I are more than ready to help our constituents with any problems or questions they may have. We are looking forward to all the exciting work ahead of us. We will continue to advocate for you as we take Democratic majority." 
Miller is serving her first term representing the 31st House District, which comprises parts of Lenawee, Monroe, Washtenaw and Wayne counties. Prior to her time in the House, she was the Van Buren Township trustee for three terms and worked for 20 years as a courier/documentation specialist for local freight forwarder custom brokers. Learn more about Rep. Miller and the 31st
House District at her website: housedems.com/reggie-miller. She can be contacted at (517) 373-0159 and ReggieMiller@house.mi.gov.