Dear Neighbor,
It's Poverty and Homeless Awareness Month!
I am honored to serve as the state representative for the 53rd House District and proud to be a strong advocate in Lansing for our community. Please encourage your friends and family to stay connected and subscribe to this e-newsletter. The e-news keeps everyone up-to-date on legislation and policies coming from the Capitol, coffee hours, and other virtual and in-person community events.
In service,
State Rep.
Brenda Carter
53rd House District
In this Issue:
Upcoming Events
Pontiac Veterans Day Parade
Pontiac Senior Summit
Upcoming Events
Waterford Senior Center Coffee Hour: In-Person

Monday, Nov. 13, from noon to 1 p.m.
3621 Pontiac Lake Road in Waterford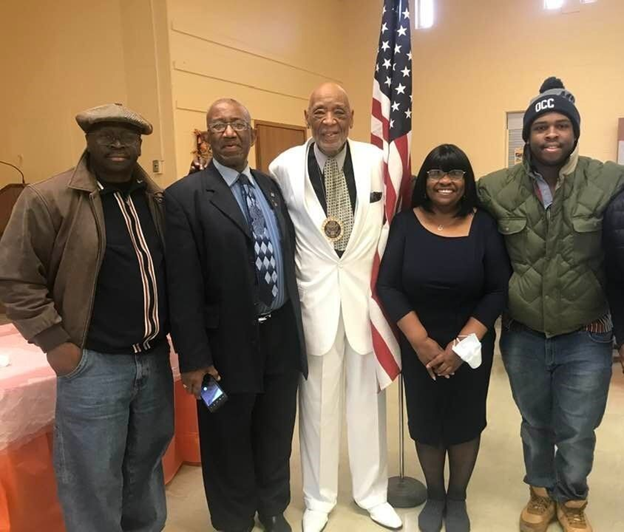 Pontiac Veterans Day Parade
Veterans Day is once again upon us! Come celebrate and honor our American heroes on Nov. 11 at 1 pm starting at Pontiac City Hall. I will be joined at the parade by my friend and veteran Bill Maxey, pictured below in white. Veterans Day is not only a very special day to honor the veterans we stand alongside but also a day to remember those we have lost. American military servicemen and women do so much for our country — from protecting our freedoms and way of life to upholding the American values of freedom and democracy around the world — veterans deserve more than one day in their honor. This year, I invite you to honor the dedication and service of our veterans by joining with the whole Pontiac community at the Veterans Day Parade on Nov. 11.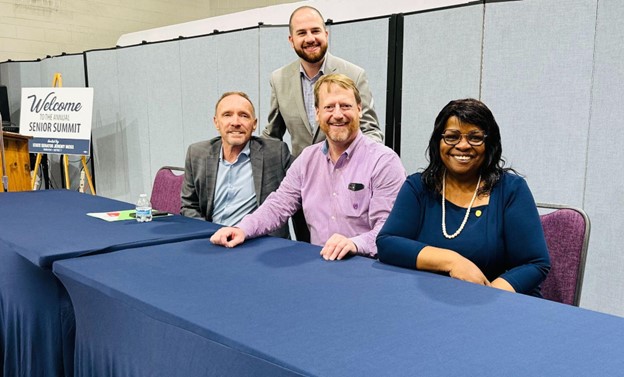 Pontiac Senior Summit
This October, I was honored to join state Sen. Jeremy Moss as a speaker at his annual Senior Summit in Pontiac. Sen. Moss and I were joined by Welcome Missionary Baptist Church Pastor Douglas P. Jones, Pontiac Mayor Tim Greimel, Oakland County Executive David Coulter, Michigan Attorney General Dana Nessel, and many more! The senator and I gathered with these leaders to address issues involving the senior community, speak with community members and answer questions from our constituents. This event was a great opportunity to hear from our community on how we can best serve you! I hope you were able to join us, but if not, I hope to see you next year!