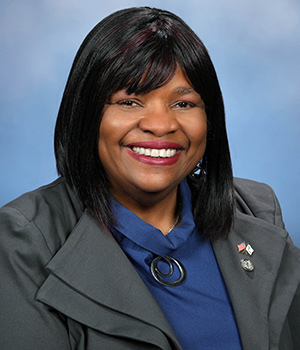 Seven years ago this month, Mickie "Red" Roquemore froze to death while sleeping on the streets of Pontiac. While this death rocked my very own community, the reality is that hundreds of homeless people die of hypothermia every year across the country.
In one of the wealthiest nations in the world, this is unacceptable. Still, more than 61,000 people experience homelessness every year in Michigan.
Poverty and homelessness know no gender, race, age or region. Over 1.5 million Michiganders, or 38% of our households, struggle to afford the basic necessities of housing, child care, food, technology, health care and transportation.
As Poverty Awareness Month comes to a close, we must remember to keep raising awareness and calling attention to the poverty epidemic that plagues our state year-round.
While it's easy to say we want every Michigander to have food on their tables and a place to call home, I am working across the aisle in the Legislature to solve the root causes of these issues.
Along with other members of the Poverty and Homelessness Caucus, I am committed to fighting this epidemic. We are currently working on a package of bills that will offer real solutions to those suffering from poverty and homelessness.
It's inconceivable that a person making minimum wage in Michigan would have to work 77 hours a week to afford rent and utilities for a two-bedroom apartment at the fair market rent without spending more than 30% of their income. Increasing the minimum wage is imperative to helping Michiganders and growing our middle class.
Only 35 affordable and available housing units per 100 extremely low-income households are available in our state. To create housing stability for every Michigander, we are working on legislation to adequately fund the Housing and Community Development Fund to increase the amount of affordable housing and increase shelter space for low-income families.
Losing a home to foreclosure is a heartbreaking and immensely stressful situation far too many of our neighbors face. Sadly, in 2021, property tax foreclosures rose by 143% in Michigan from 2020, twice the national average. Especially during these unprecedented times, we must help more families keep roofs over their heads. To help those struggling with foreclosures, we've introduced a bill to give county treasurers the discretionary power to reduce property tax assessments and put residents or homeowners on affordable repayment plans based on their income.
As a legislator, I take my duty very seriously and try to do everything I can to create solutions that will uplift everyone in our community today and help them build a brighter future tomorrow. By raising awareness and passing this legislation, we can ensure every Michigander has the resources they need and a pathway out of poverty and homelessness. I know I will not stop fighting until we do.