As PFAS contamination spreads throughout the state,

you deserve answers.
For more than four years, families in Michigan have been living in a constant state of unease when it comes to the safety of the water in their home.
Over the last year, concern has intensified as more information has been exposed about the dangers that PFAS chemicals pose to families and communities.
From contamination surrounding a former military base in Oscoda, to corporate pollutants in private wells in Grand Rapids, to "Do Not Eat Fish" advisories in the Huron River and Lake Erie, the policies and politics of the last eight years have left families in the dark about the security of their water.
Right now, 16 out of 83 counties have identified contaminated sites, with thousands of additional sites still being tested.
House Democrats are working to ensure every family can trust the water coming out of their faucet.
So, what do you need to know about PFAS?
What is PFAS?
What is PFAS? PFAS refers to per- and polyfluoroalkyl substances, which are a collection of chemicals found in many industrial applications and consumer products including carpeting, waterproof clothing, upholstery, food paper wrappings, firefighting foams and metal plating. Click here to learn more about PFAS.
How are humans affected by PFAS contamination?
While there is no conclusive list, PFAS exposure may affect the growth, learning and behavior of infants and children and increase the risk of cancer and other diseases. The bottom line is these chemicals are dangerous to the public health, and the longer we wait to act on common-sense legislation to protect Michiganders, the greater risk they pose to us all.
Are there any laws in place to keep PFAS out of my water?
No. The EPA set a lifetime health advisory standard for PFAS in drinking water at 70 parts per trillion, but it is not enforceable. That is why House Democrats introduced legislation, House Bill 5375, to create an enforceable, maximum contaminant level for PFAS in drinking water at 5 ppt.
What can I do if there is PFAS contamination in my water?
Use this helpful checklist to make sure you do all you can to protect yourself and your family, including using filtered or bottled water for drinking, cooking, making baby food and brushing your teeth. Know that as this crisis continues, House Democrats are working to provide permanent alternative water supplies so every community is ready if a crisis strikes.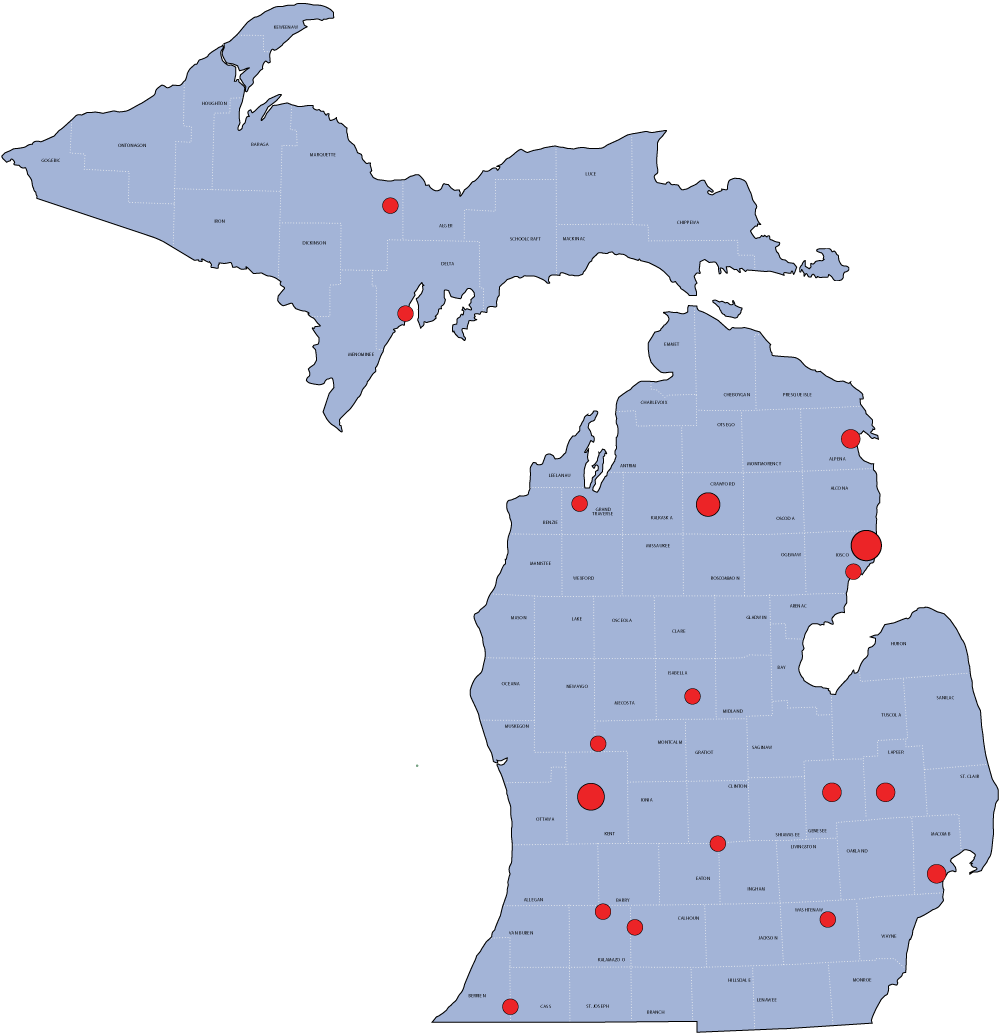 DEQ Confirmed PFAS Sites
*Data as of 8/30/18
How We Are Fighting Back
House Democrats are fighting back. We introduced a plan to protect the health and safety of Michigan families while preserving our state's unique natural resources.
Our plan will:
Join the Fight. Share your Story.
Sign your name to make your voice heard and demand those in power in Lansing hold a hearing on House Democrats' plan to protect our families and our water.