Dear friend,
Welcome to my latest e-newsletter! As always, I am honored by the opportunity to represent you in Lansing, and encourage you to stay up to date and let me know of the issues you care about most.
In this Edition
Auto No-Fault Reform Vote
Teacher Tax Credit Bill Introduced
Redistricting Court Order Update
Where I've Been in District 71
May Teacher of the Month Recipient
May Small Business of the Month Recipient
Charlotte High School Varsity Cheer Team at the Capitol
How I Voted this Week
Upcoming Coffee & Happy Hours
Auto No-Fault Reform Vote
Early Thursday morning at 2 a.m. the House voted on a proposal that makes significant changes to no-fault insurance coverage. I voted 'no' on this proposal because it prevents thousands of Michigan drivers who are injured in car accidents from getting the care they need to address their injuries and the financial security they deserve. It also fails to provide Michigan drivers with meaningful, long-term rate reductions on their auto insurance premiums. Drivers will continue to pay exorbitant insurance rates, and receive far less coverage and fewer benefits in return. The bill also does not prohibit the use of non-driving factors such as credit scores, zip codes and educational attainment when calculating insurance rates. In short, there is no guarantee that anyone's auto insurance will be reduced at all.
That said, I still support comprehensive reform that guarantees rate relief and provides accident victims with the care they need. I look forward to continuing to work with my colleagues on this issue in a professional, responsible manner – not rushing to vote on a bill no one has had adequate time to read and analyze. I hope the committee process that was bypassed by the majority this week will resume and a real, bipartisan solution will be brought forward.
Teacher Tax Credit Bill Introduced
As part of Teacher Appreciation Week, I introduced a bill that would provide a much-needed tax credit for teachers who pay out of pocket for classroom supplies. As we struggle to allocate sufficient resources to our K-12 schools, we should at least provide some tax relief to educators for the money they spend personally filling the budgetary holes in their classrooms. Our teachers are committed to ensuring our kids have what they need to succeed and often that means spending their own money on necessary supplies to make that happen. A recent survey of Michigan teachers found that 96 percent spent money out of their own pockets for school supplies with 41 percent spending over $500. This bill is our chance to reimburse some of their hard-earned dollars at the end of the year.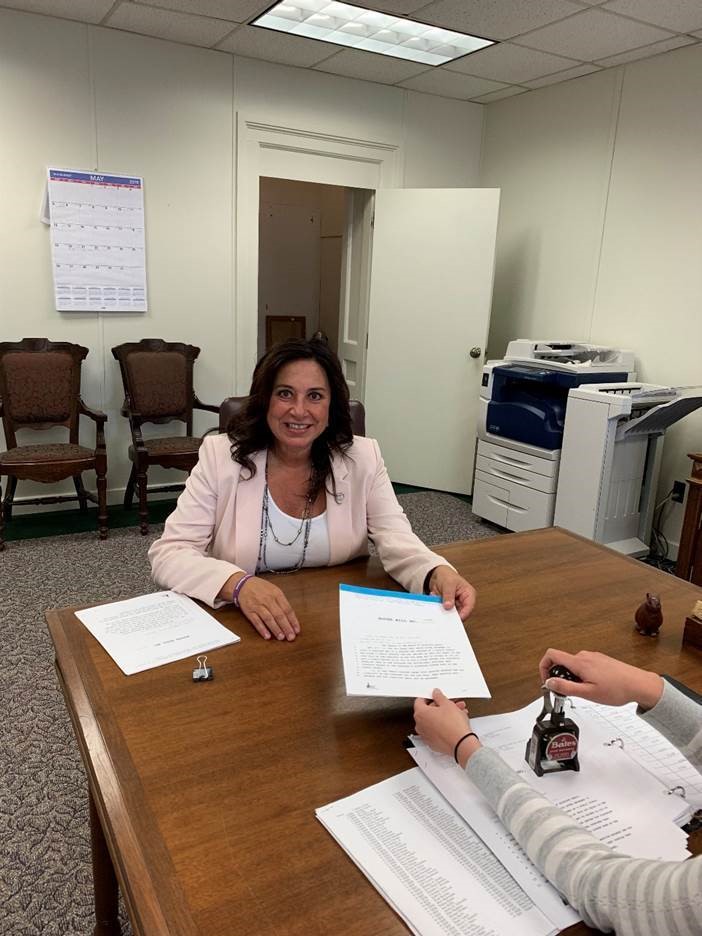 Redistricting Court Order Update
As you may have heard, a Federal Court recently ruled unanimously that some of Michigan's legislative districts are unconstitutional and must be redrawn due to them being a partisan gerrymander. The Court ordered that a total of 34 congressional, state house and state senate districts must be redrawn, although this redistricting process will also affect many districts not listed in the Court order. They have given the Legislature until Aug. 1 of this year to redraw these districts or the Court will redraw them itself. Senate Majority Leader Shirkey had already announced his intention to appeal the decision to the Supreme Court, which is already hearing similar gerrymandering cases from Maryland and North Carolina. Given the short time frame, I hope the Legislature begins the process of redrawing these lines immediately in order to finish them by the given deadline.
Where I've been in District 71
As part of Nurses Appreciation Week, I had the opportunity to deliver donuts to nurses and tour Hayes Green Beach Memorial Hospital in Charlotte. For over 80 years, Hayes Green Beach has served Eaton County and has remained committed to promoting the health and well-being of Eaton residents. We are lucky to have this resource in our community and I thank the great nurses that make this place operate so smoothly on a daily basis. Thank you to all the nurses in Michigan who spend countless hours caring for us and our loved ones. Nurses are there when we need them both physically and emotionally, and we thank you for everything you do!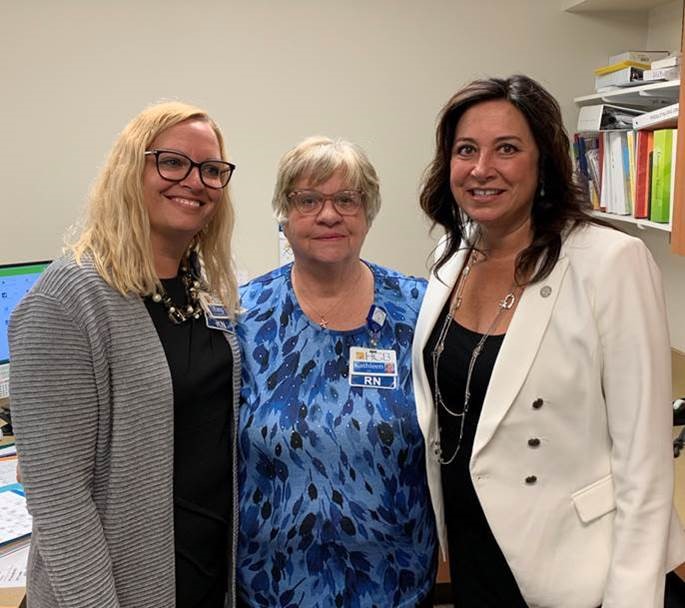 I also delivered donuts to teachers at both Grand Ledge High School and Waverly High School as part of Teacher Appreciation Week. Teachers don't just educate our children, they shape the future of Michigan. Thank you to all current and former teachers for all you do to create a better and brighter state for us all.
Finally, I stopped by Flour Child Bakery in Grand Ledge to present a special tribute to owner Bethany Augustine, after she was awarded the 2019 ATHENA Leadership Award by the Grand Ledge Chamber of Commerce. The ATHENA Leadership Award is presented annually to recognize those that strive toward professional development, excellence in their field, devote time and energy to their community, and pave the way for other women in business. Bethany opened this popular bakery in 2016 and specializes in making fresh pastries from scratch each day. Congrats, Bethany!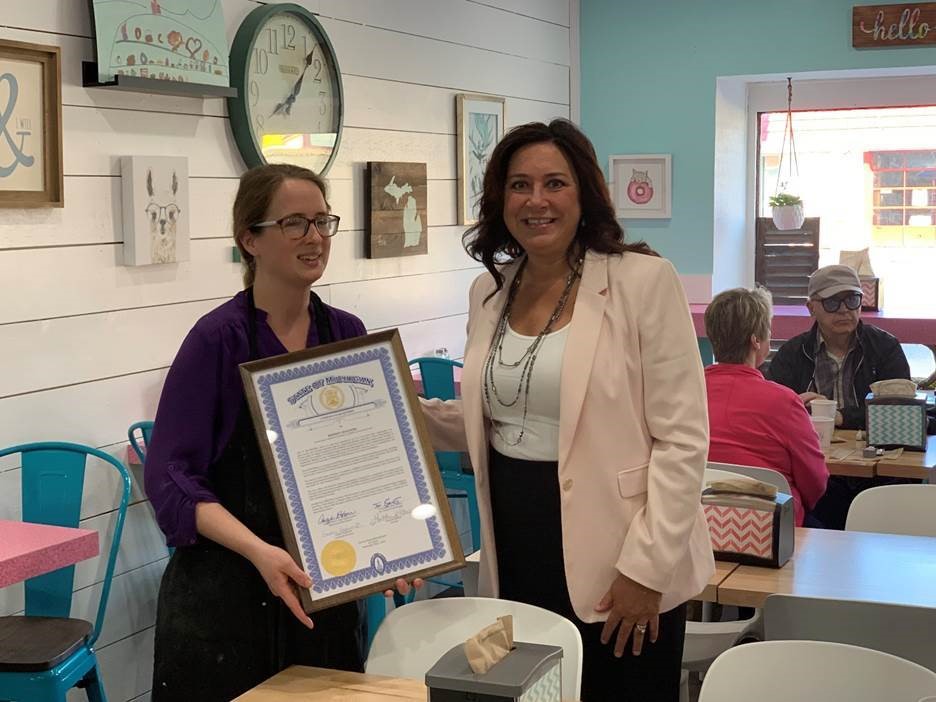 May Teacher of the Month Recipient
Congratulations to our first Teacher of the Month award winner, English teacher Jodie Boehlke of Waverly High School! Ms. Boehlke was nominated by a number of her students and it is clear she is a favorite among them. Here are some of the testimonials we received about her:
"Mrs. Boehlke is probably one of the best teachers I have come across. I've had her almost all of my high school career and she's done so much for me, as well as her other students. She's kind and always there if you ever need someone to talk to. She's such a hard working teacher and I respect her in many ways."
"Mrs. Boehlke goes above and beyond for her students, whether it's by giving money to those who need it or giving them food. She makes English class so much better, and that'll be something I'll always remember. I believe she should be recognized because she does so much for her students that people don't even realize."
"Mrs. Boehlke is very respectful, smart and caring. She is understanding of people and can relate to anyone very easily."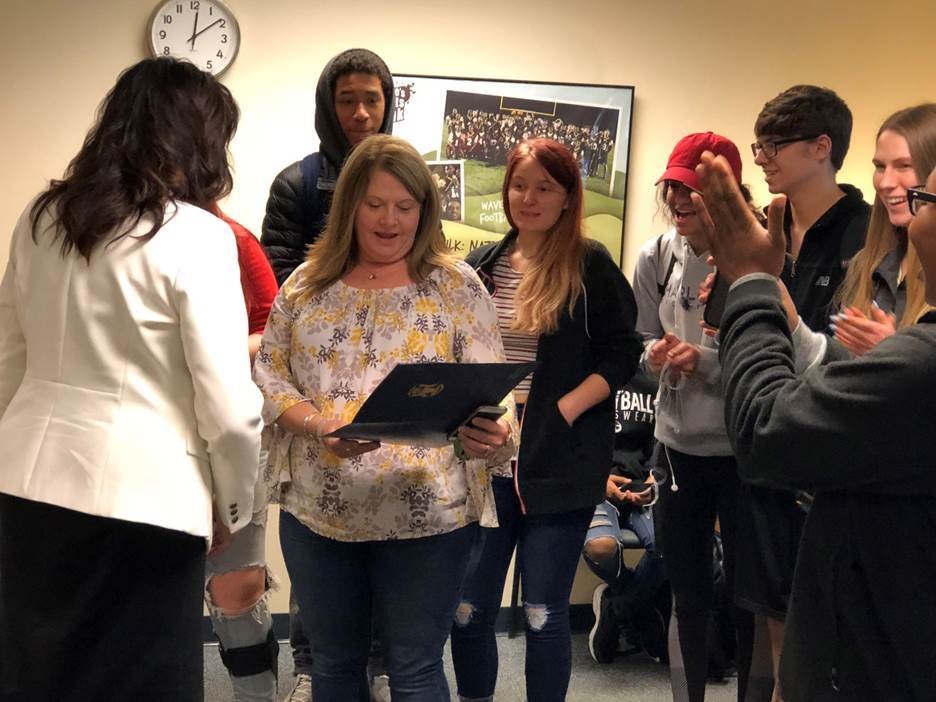 If you're interested in nominating a teacher for Teacher of the Month for June, click here.
May Small Business of the Month Recipient
Congratulations to our first Small Business of the Month award winner, Hedlund Plumbing. Hedlund Plumbing is a full-service plumbing firm in Grand Ledge and has been a family-owned business for three generations. They have been serving families in Grand Ledge and Greater Lansing area for 80 years now and are an inspiring example of the success that is achievable through persistent hard work and dedication to top-notch customer service.
Charlotte High School Varsity Cheer Team at the Capitol
I was honored to welcome the incredibly talented and hard-working competitive cheerleaders from Charlotte High School as they visited the Capitol last week. I presented the team and their coaches a tribute for ending the season as CAAC Red Division Champions, District Champions, 3rd at Regionals and 4th at States. They are also the 2019 Division 3 Academic All-State Champions with a team GPA of 3.709. A handful of their senior class will also be competing at the collegiate level next year. Congratulations on your outstanding season!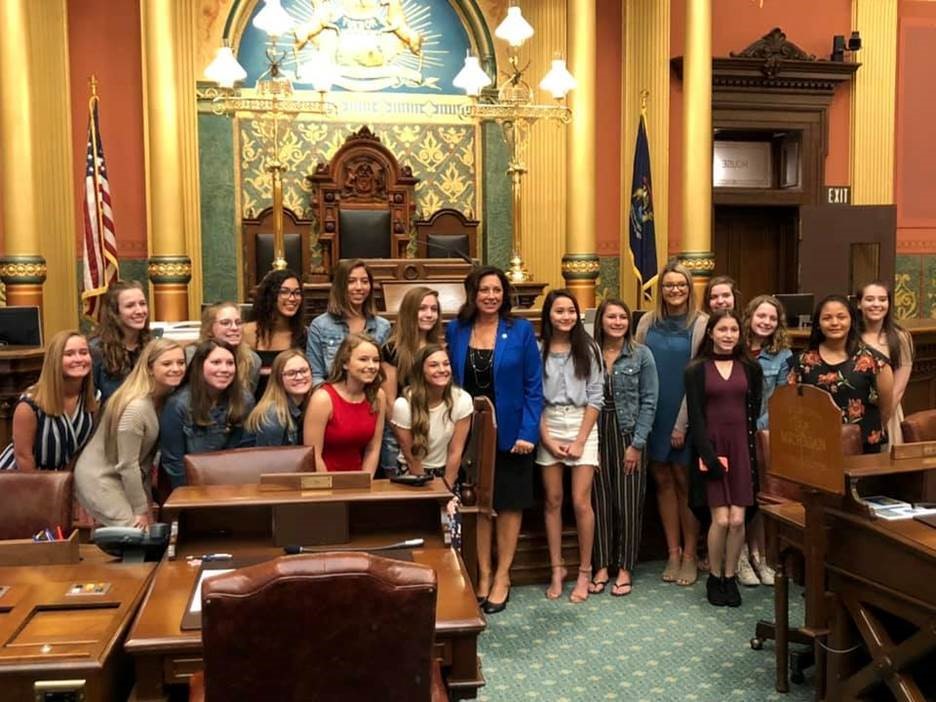 How I voted this week
I voted 'yes' on the following bills this week on the House floor:
HB 4304–4305 – Clarifies health care coverage for a child in a judgement for divorce.
I voted 'no' on the following bills this week on the House floor:
  HB 4397 – Makes changes to no-fault auto insurance health coverage.
Upcoming Coffee & Happy Hours
May
Friday, May 17, from 8-9 a.m. at Fay's Evelyn Bay Coffee Shop in Charlotte
Thursday, May 23, from 5:30-6:30 p.m. at Charlie's Bar & Grill in Dimondale
June
Friday, June 7, from 8-9 a.m. at the BIGGBY on Elmwood in Delta Township
Sincerely,
State Representative Angela Witwer
71st House District
Unsubscribe from this newsletter
* The Michigan House of Representatives is responsible only for content submitted with House resources and in accordance with the law and House policy. Unauthorized use is strictly prohibited.