Dear friend,
Welcome to my latest e-newsletter! As always, I am honored to represent you in Lansing, and encourage you to stay up to date with my work at the Capitol.
Where I've been in District 71
Last week, I had the privilege of presenting a tribute to Chief Assistant Prosecutor, Neil O'Brien, upon his retirement. In the 26 years since Neil began his responsibilities as the Chief Assistant Prosecuting Attorney, the people of Eaton County have appreciated the dedication and professionalism consistently displayed. Thank you to Eaton County Prosecutor, Doug Lloyd, for the invite to Neil's retirement party!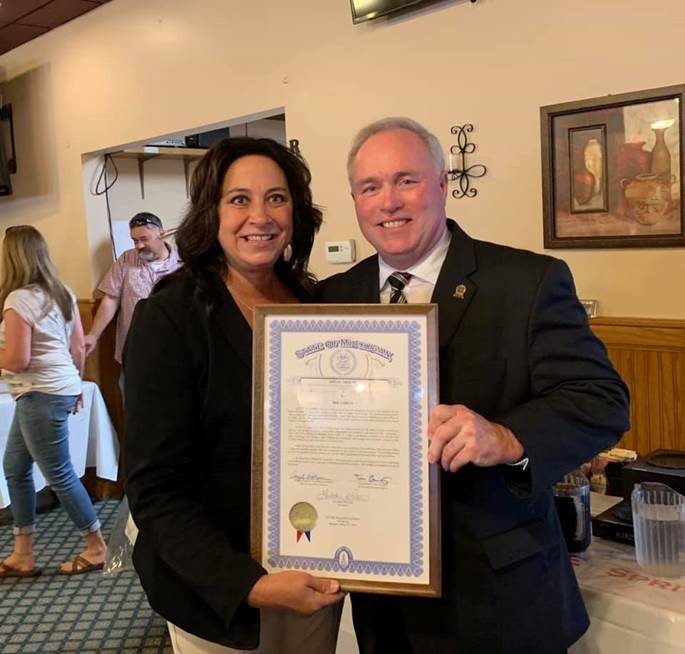 On Monday, I started the morning off with a visit and tour of GM's Lansing Delta Township plant alongside some of the other Capital Area legislators. This is the newest of any General Motors plant and the largest employer in our district. Thank you to the Local 602 UAW and the GM leadership for welcoming all of us and showing us the state-of-the-art investment they have made here.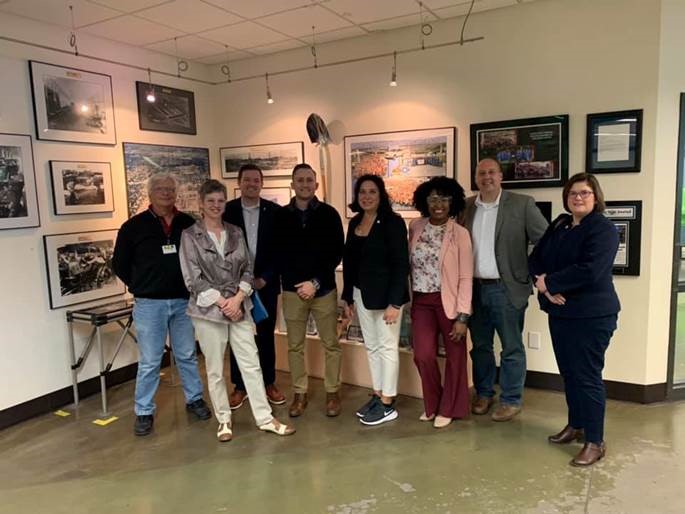 A few hours later, I joined Lansing Board of Water & Light and leaders from both the City of Lansing and Delta Township in breaking ground on the new natural gas power plant. This is currently the largest project for BWL and will help them make their transition from coal to 100% renewable energy. The plant will be live by June 2021 and they will continue to add wind and solar to BWL's energy portfolio.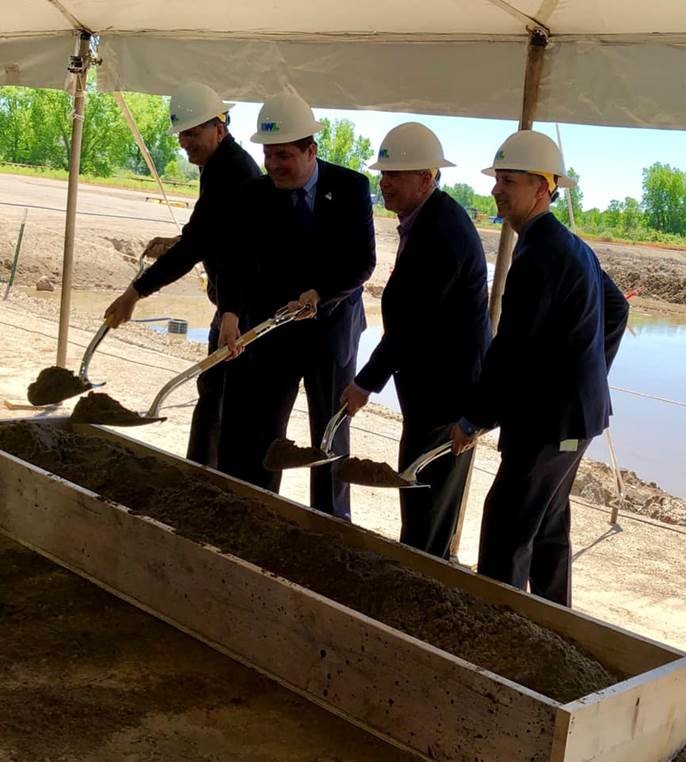 I joined a number of constituents from the Michigan Charitable Gaming Association (MiCGA) at their legislative day on Tuesday to discuss the importance of allowing legitimate charities to access charitable gaming to raise revenue for all the important work they do in our communities. Over the last eight years, the Michigan Charitable Gaming Board cracked down on charitable gaming of all sorts, but especially charitable poker, causing these organizations to lose out on a much-needed source of funding. I got a chance to speak with attendees at this event about my bill (HB 4172) which would better regulate charitable gaming in Michigan and correct the misguided overregulation of charity poker by the previous administration. This bill is intended to provide charities and suppliers more consistent regulation instead of operating solely under the new rules created by the Gaming Board.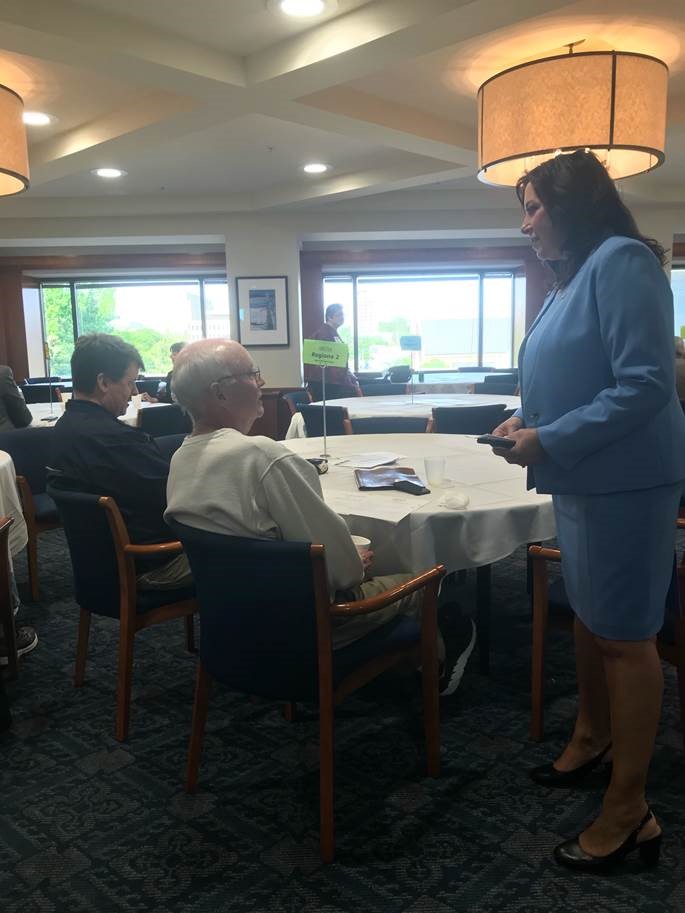 Yesterday, I was welcomed by Charlotte Upper Elementary School to recognize their teacher, Jake Briney, as the House District 71 Teacher of the Month for June. Mr. Briney is a 6th grade math and science teacher who is beloved by the Charlotte community.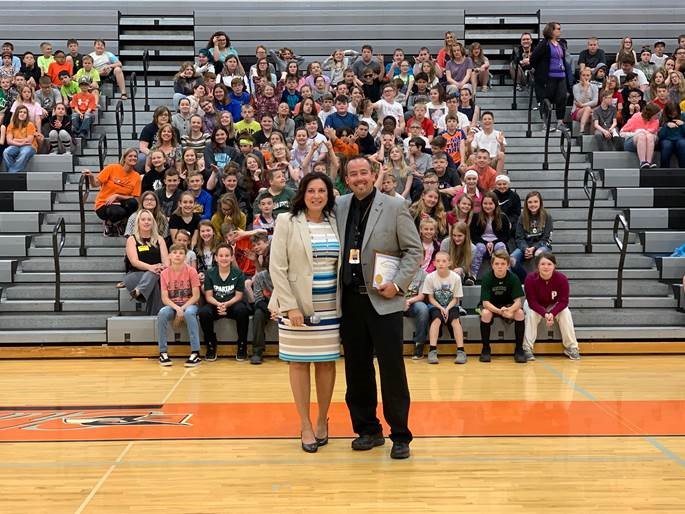 Here's one testimonial my office received about Mr. Briney: "Mr. Briney is a teacher that cares about his students, both emotionally and academically. He has done a great job this year with my son and equally as well with my step-daughter last year. Mr. Briney extends his learning and caring beyond the classroom when he supervises extra-curricular activities."
As always, please continue to send nominations for other Eaton County teachers for future recognition. Nominations can be submitted here or by visiting the link on my Facebook profile.
We finished out a busy week with a walk through the neighborhoods of Delta Township to talk with constituents about pressing issues they're having with the state or just chat about what's going on at the Capitol. A number of legislative staffers and community volunteers joined us on this beautiful day. Thank you to everyone who made it out! If you'd like to join us on future constituent walks throughout Eaton County, feel free to contact my office at (517) 373-0853 or angelawitwer@house.mi.gov.
How I voted this week
I voted 'yes' on the following bills this week on the House floor:
SB 239 – Amends the Occupational Code, which deals with mortuary sciences to address a potential conflict between the administrative rules and the current statute.
HB 4397 – Provides technical amendments to the recently enacted auto no-fault legislation.
HB 4549 – Allows certain entities to view confidential records of children in child care facilities or under the supervision of child welfare staff in the performance of their duties.
HB 4550 – Allows the DHHS to perform fingerprint-based criminal history checks on guardians and successor guardians applying for guardianship assistance.
Upcoming Coffee & Happy Hours
June
·       Friday, June 7, from 8-9 a.m. at the BIGGBY on Elmwood in Delta Twp.
·       Friday, June 21, from 8-9 a.m. at the A&W in Grand Ledge
·       Thursday, June 27, from 5:30-6:30 p.m. at Frank's Press Box in Delta Twp.
July
·       Wednesday, July 10, from 5:30-6:30 p.m. at the Maple Leaf Inn in Vermontville
·       Friday, July 12, from 8-9 a.m. at Cops & Doughnuts in Delta Twp.
·       Wednesday, July 17, from 8-9 a.m. at Fay's Evelyn Bay Coffee in Charlotte
·       Wednesday, July 24, from 8-9 a.m. at Flour Child Bakery in Grand Ledge
August
·       Friday, August 2, from 8:30-9:30 a.m. at Willow Tree Coffee & Bakery in Olivet
·       Friday, August 9, from 8-9 a.m. at MorningLory Café & Bakery in Dimondale
·       Thursday, August 15, from 5-6 p.m. at Cugino's Italian Restaurant in Grand Ledge
·       Monday, August 26, from 8-9 a.m. at Swede's Restaurant in Mulliken