Dear friend,
Welcome to my latest e-newsletter! As always, I am honored to represent you in Lansing, and encourage you to stay up to date with my work at the Capitol.
Governor Whitmer visits Charlotte farm
This week was highlighted by Gov. Gretchen Whitmer's visit to a Smuts Farm in Charlotte. Together, we examined some of the damage to the farm, owned by Duane Smuts, caused by a historic amount of rainfall this spring. We were also joined by the Michigan Department of Agriculture and Rural Development Director Gary McDowell, members of Michigan Farm Bureau, the Corn Growers Association and local farmers from Eaton County.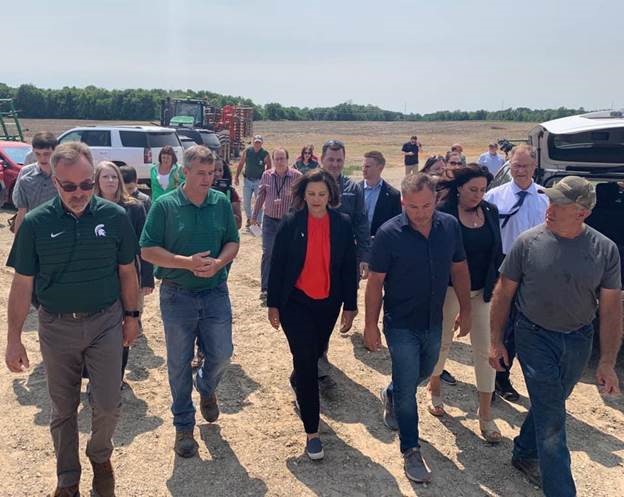 The unseasonably wet conditions have prevented many mid-Michigan farmers from planting their anticipated number of seeds by now. The crop damage we witnessed at Duane's farm was a microcosm of the desperate situation faced by others across the region. According to the Corn Growers Association, farms in Eaton County were the hardest hit by the weather, just behind Monroe County.
After being briefed on the problem by Duane and others, the governor signed House Bill 4234 that appropriates $15 million to the Qualified Agricultural Loan Origination Program for farmers who have encountered financial distress caused by crop loss or damage. It is an honor to serve our farming community and help draw national attention to this disaster.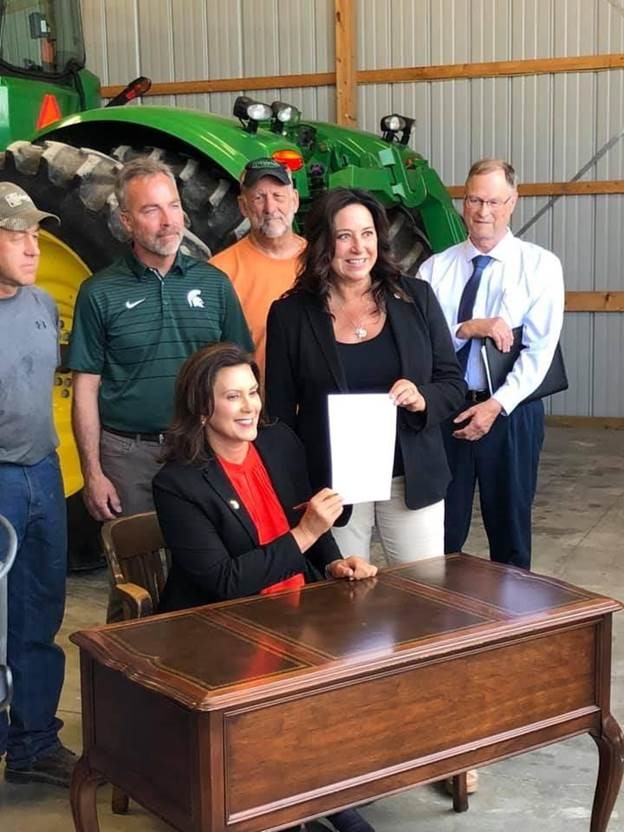 Highlights from the first six months in office
It's been a whirlwind, but we're already over six months into the 2019-2020 legislative term. It's been fast-paced, but we plan to finish the year the same way we started. Here are some highlights of my office from the first half of this year: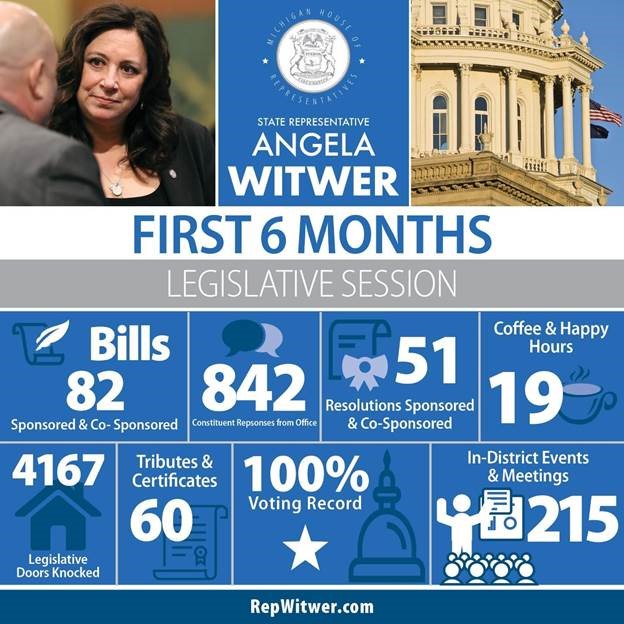 Where I've been in District 71
We wrapped up June by presenting a certificate to Doggy Daycare and Spa in Delta Township for being our Small Business of the Month. For almost twenty years, Doggie Daycare and Spa has been the mid-Michigan leader in providing excellent care to dogs from all around the Lansing area, including daycare, boarding and grooming services. Janice Milligan and her team are an inspiring example of the success possible through hard work and passion, and I was happy to present them with this symbol of our appreciation for their contributions to our community.
Later that evening, I stopped by Grand Ledge to present legislative tributes to three outstanding young men who have earned their Eagle Scout from Troop 645. Congratulations to Justin Theiss, Stanley Elder and Alex McLaren, as well as your supportive parents who did an excellent job raising you. We are fortunate to have these three great leaders in our community.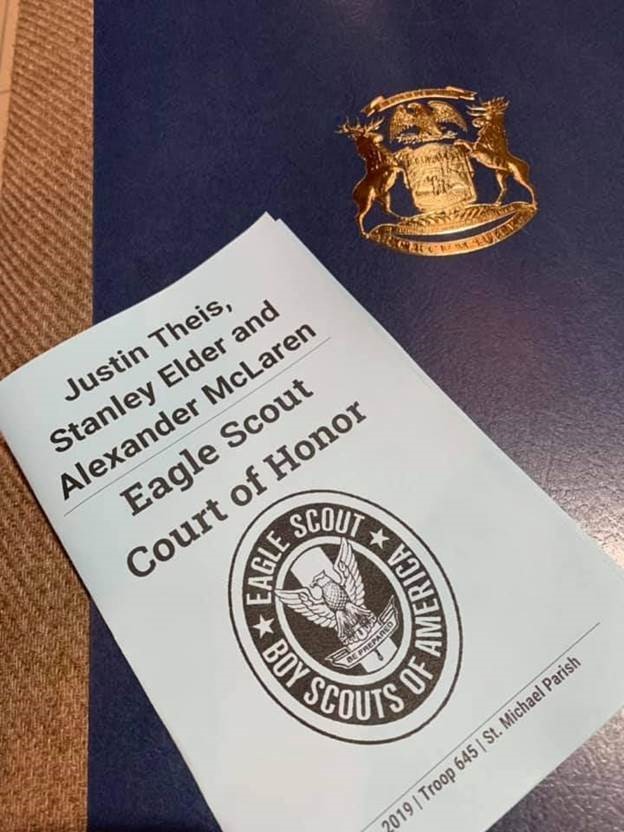 Keeping with the tribute theme, the next night featured a ceremony for the Delta-Waverly Rotary Club for their 50-year anniversary. It turned out to be a great event at Woldumar Nature Center. Congratulations on 50 years of service to our community.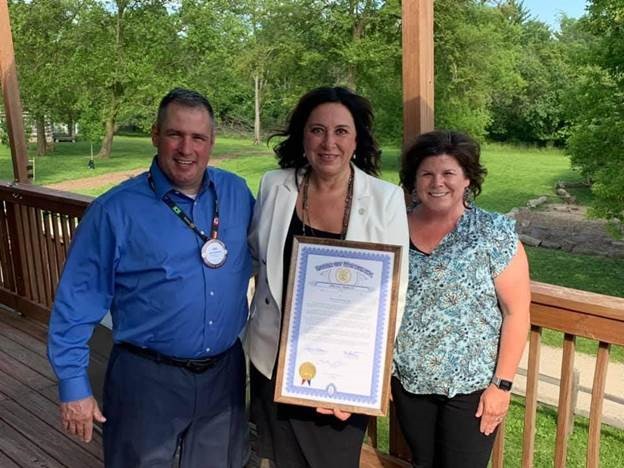 I had the amazing opportunity to do a farm visit and ride along with Eaton County farmer Gary Parr. Gary educated me on the 100-year rain we are experiencing and the residual losses that will be felt by many different industries because of it. He even took me out to try and plant his non-GMO soybeans, something that has been extremely difficult in recent months.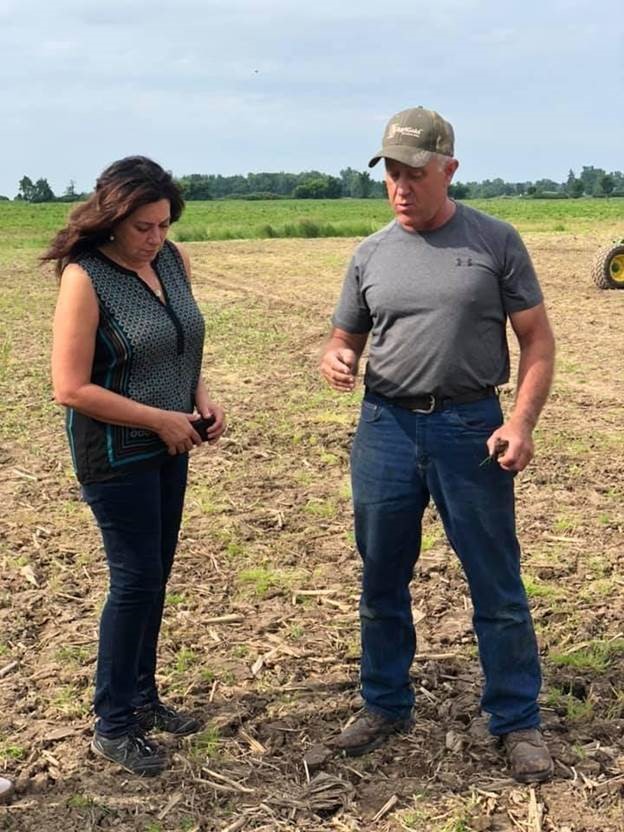 Regency at Lansing West invited me to tour their new facility and meet with staff and residents, who were very welcoming. I was joined by Stetha, the resident in charge, and administrators for a fun afternoon touring this innovative center and their state-of-the-art rehabilitation wing.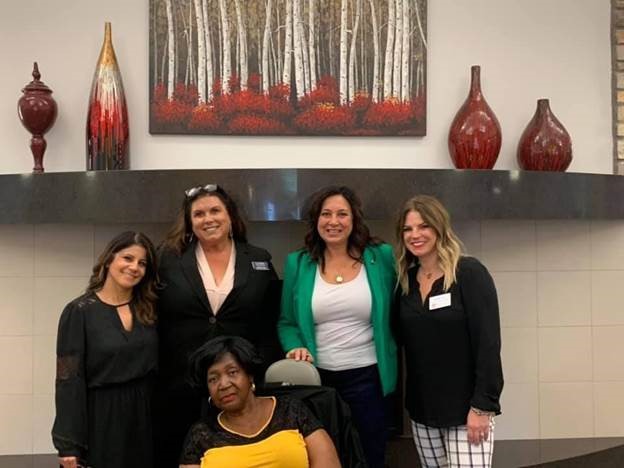 Finally, I had the distinct honor of being a judge during the sidewalk chalk contest at the Charlotte Community Library and talk about what I love about America. I mentioned the diversity of America and the way we all work together to raise each other up. The kids all had some great answers to this question, and their sidewalk art was impressive and displayed their deep patriotism.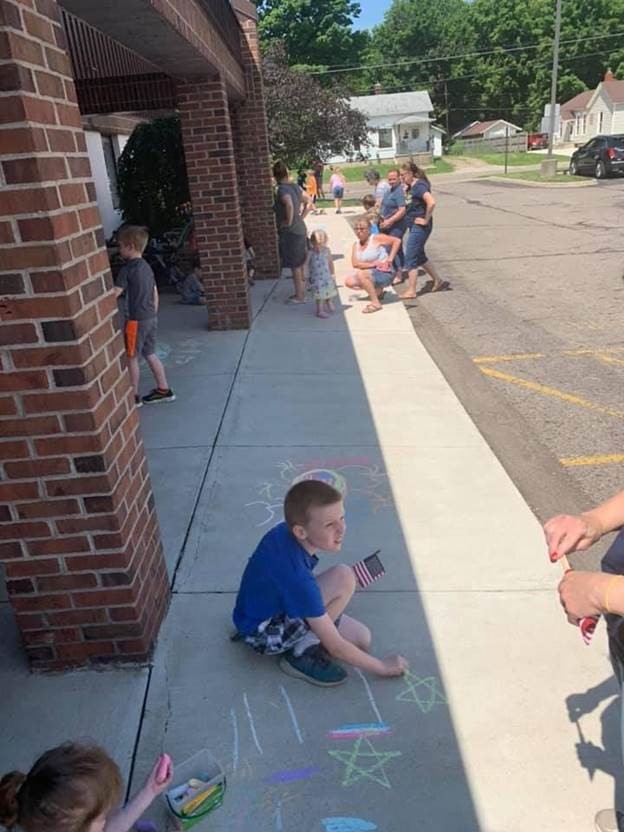 How I voted this week
Legislative session has adjourned while budget negotiations are ironed out between the governor and legislative leaders – so there haven't been any votes to notify you about. We'll be sure to let you know when things pick back up or when a deal is struck. In the meantime, I'm focused on spending as much time as possible in every community within the 71st District.
Upcoming Coffee & Happy Hours
July
●        Wednesday, July 17, from 8-9 a.m. at Fay's Evelyn Bay Coffee in Charlotte
●        Wednesday, July 24, from 8-9 a.m. at Flour Child Bakery in Grand Ledge
August
●        Friday, August 9, from 8-9 a.m. at MorningLory Café & Bakery in Dimondale
●        Thursday, August 15, from 5-6 p.m. at Cugino's Italian Restaurant in Grand Ledge
●        Monday, August 26, from 8-9 a.m. at Swede's Restaurant in Mulliken
September
●        Friday, September 6, from 8:30-9:30 a.m. at Cops & Donuts in Delta Twp.
●        Monday, September 9, from 5:30-6:30 p.m. at Riverside Café in Bellevue
●        Thursday, September 19, from 5:30-6:30 p.m. at Joe's Gizzard City in Potterville
●        Friday, September 27, from 8:30-9:30 a.m. at Evelyn Bay Coffee Shop  in Charlotte
Upcoming District Walks
●        Tuesday, July 16, at 11 a.m., Location TBD
●        Wednesday, July 17, at 11 a.m. in Charlotte
●        Friday, July 19, at 11:30 a.m., Location TBD
●        Wednesday, July 24, at 11 a.m. in Grand Ledge
●        Monday, July 29, at 11 a.m., Location TBD
**Contact Joe Fedewa at (517) 373-0853 or jfedewa@house.mi.gov if interested in participating in a district walk**
Upcoming Town Hall
My next public town hall is set for Monday, July 22, at 5:30 in the Elmwood Room of the Delta Township District Library. This town hall will be part of the Progressive Women's Caucus Summer Listening Tour. This summer marks the 100th anniversary of Michigan ratifying the 19th amendment and we are looking forward to helping celebrate this historic occasion.
The PWC Summer Listening Tour will be making 10 stops throughout the state during July and August to give Michigan women the opportunity to share their thoughts and perspectives on the important issues they are facing. We're excited Delta Township will be one of these stops! The format will be similar to that of a traditional town hall, but with an emphasis on audience engagement. We will also be joined by some other female legislators in the area. All are welcome to attend and no RSVP is necessary.
Other upcoming events in Eaton County
The Eaton County Fair is still going on through tomorrow, July 13! Be sure to check out their website by clicking here for a schedule of all the exciting events taking place today and tomorrow.
Sincerely,
State Representative Angela Witwer
71st House District