Dear Friends and Neighbors,
Welcome to my latest e-newsletter! As always, I am honored by the opportunity to represent you in Lansing, and encourage you to stay up to date on what's going on in Lansing and continue to let me know of the issues you care about most.
PWC Town Hall Recap
On Monday we hosted Democratic Leader Christine Greig, State Rep. Sarah Anthony, State Rep. Kara Hope and Jen Flood from the governor's office at the Delta Township District Library for an engaging panel discussion focused on women's issues. Our panelist introduced some of the new task forces within the PWC, including the Pay Equity & Economic Security, Women's Health, Gender Violence, Women in the Workforce, Environmental Health Justice, and Prenatal, Maternal and Infant Health Task Forces. Fortunately, we had a great turnout and the audience asked insightful questions the entire time. Through education and advocacy, my hope is that we continue seeing women participate in shaping the public policy that affects their daily lives.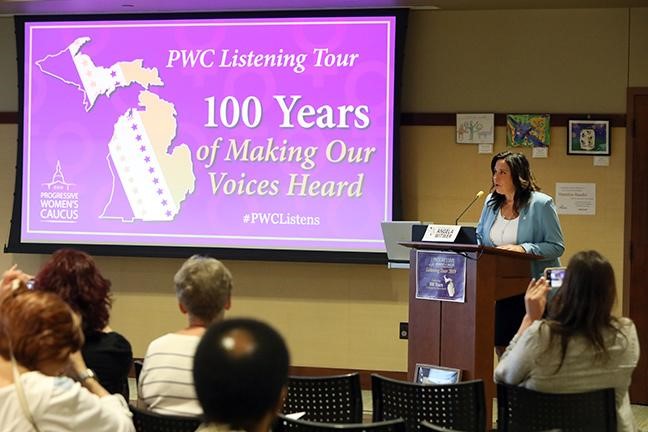 Where I've been in District 71
Thank you to everyone who came out to both of my constituent coffee hours from the last two weeks. We had great conversations around the budget concerning borrowing on teacher pensions, safe nursing practices, roads, water, revenue sharing and more. Last week's coffee hour was at one of my favorite spots in Charlotte, Fay's Willow Tree Café and Bakery.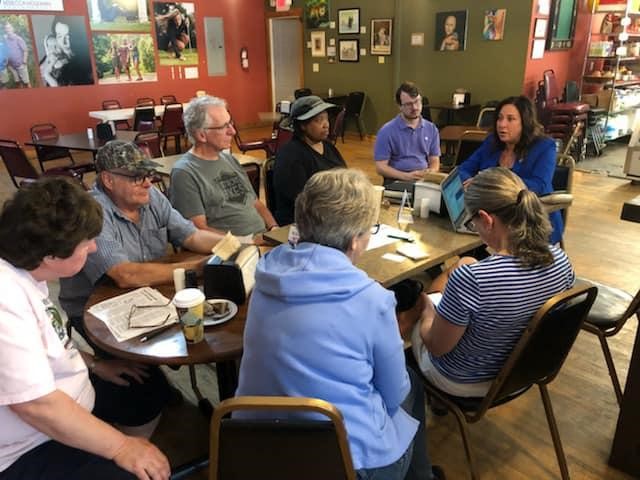 This week's coffee hour was held at another awesome small business, Flour Child Bakery in downtown Grand Ledge. I was joined by Eaton County Sheriff Tom Reich, Eaton County Commission Chair Terrance Augustine, Eaton County Treasurer Bob Robinson and several other elected members of Grand Ledge and Charlotte.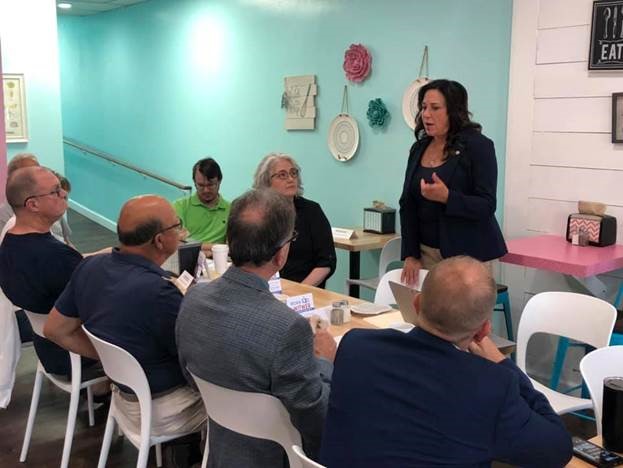 A few of us members of the Capitol Caucus had the chance to take a tour of one of the major employers of my district, Meijer Warehouse. We started at the new warehouse on Creyts Road and then headed over to the cold warehouse across the street where we saw the fresh items be prepared. The technology to build out orders for all stores is state-of-the-art.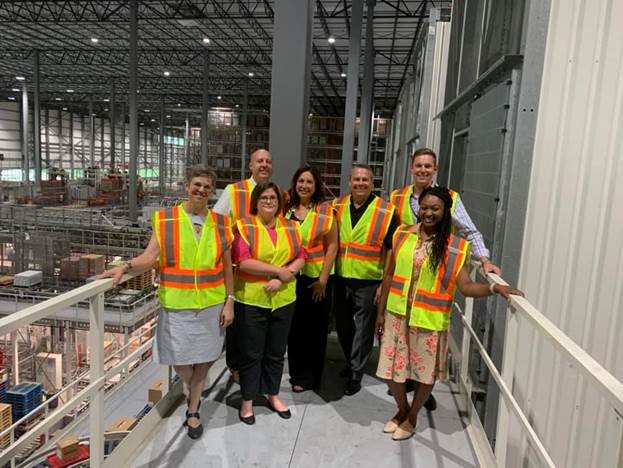 Lastly, I attended the state conference for Ducks Unlimited, an advocacy group dedicated to the conservation of wetlands and associated upland habitats, where I presented a flag that flew over the Michigan State Capitol to a veteran and Ducks Unlimited member. As an added bonus, I got to see my good friend state Rep. Leslie Love receive the Legislator of the Year award! Congratulations, Leslie!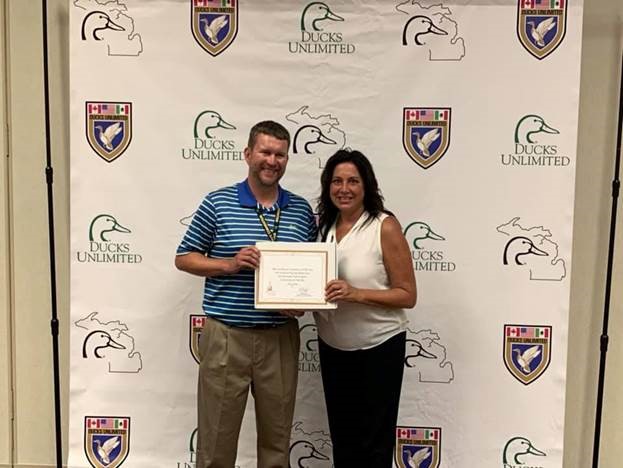 Upcoming Coffee & Happy Hours
August
●     Friday, August 9 from 8-9 a.m. at MorningLory Café & Bakery in Dimondale
●     Thursday, August 15 from 5-6 p.m. at Cugino's Italian Restaurant in Grand Ledge
●     Monday, August 26 from 8-9 a.m. at Swede's Restaurant in Mulliken
September
●     Friday, September 6 from 8:30-9:30 a.m. at Cops & Donuts in Delta Twp.
●     Monday, September 9 from 5:30-6:30 p.m. at Riverside Café in Bellevue
●     Thursday, September 19 from 5:30-6:30 p.m. at Joe's Gizzard City in Potterville
●     Friday, September 27 from 8:30-9:30 a.m. at Evelyn Bay Coffee Shop in Charlotte
Upcoming District Walks
●     Monday, July 29 at 11 am, Location TBD
●     Tuesday, August 6 at noon, Bellevue & Olivet
●     Thursday, August 15 at noon, Grand Ledge
●     Monday, August 19 at noon, Delta Twp.
●     Tuesday, August 27 at noon, Location TBD
**Contact Joe Fedewa at 517-373-0853 or jfedewa@house.mi.gov if interested in participating in a district walk**
Next Town Hall Save the Date
Please save the date for our next public town hall tentatively scheduled for Monday, November 4 at 5:30 p.m. This event will focus on preventing elder abuse, neglect, and exploitation. Joining us as a special guest will be Attorney General Dana Nessel to discuss and share updates about her Elder Abuse Task Force. Stay tuned for more details in future newsletters.
Other Upcoming Events in Eaton County
This weekend is the 23rd Annual Fireman's Festival in beautiful Olivet. Be sure to check out the parade starting at 1 p.m.! For more information and to view the day's entire agenda, visit http://www.cityofolivet.org/.
Sincerely,
State Representative Angela Witwer
71st House District