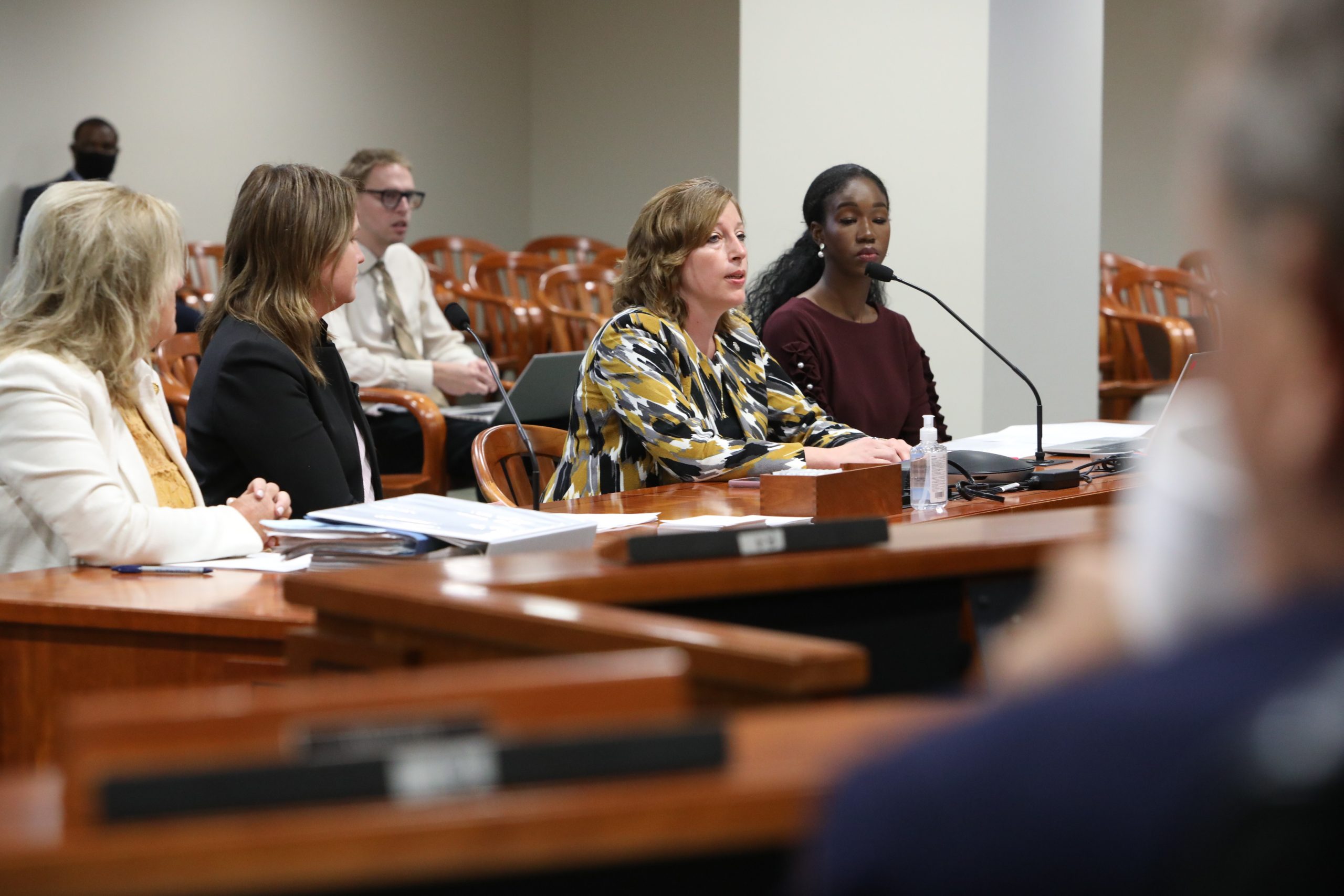 Bipartisan Legislation provides resources, protection for survivors 
LANSING, Mich., Sept. 21, 2021 — On Tuesday, the Michigan House Judiciary Committee heard the second week of testimony on the House bills included in the bipartisan and bicameral Sexual Assault Prevention and Education package. These bills were first introduced during the 2018 investigation into the MSU/Larry Nassar scandal. This term, there are 8 bills in the House and 5 bills in the Senate. 
Each bill in the package addresses a critical failing in our state's systems that allowed these repeated travesties to unfold. These House bills were passed last session and the session before with overwhelming bipartisan support on the House floor and from the Senate Judiciary and Public Safety Committee. State Reps. Julie M. Rogers (D-Kalamazoo), Kyra Bolden (D-Southfield), and Sara Cambensy (D-Marquette) are joining with a bipartisan group of lawmakers to renew the call to pass this legislation and address these issues once and for all. 
"Mandatory reporters are supposed to be a voice for people who are unable to speak up and protect themselves from any form of abuse or neglect; however, not every mandatory reporter is properly trained on all of the signs they should look for," Rogers said. "As a health care provider, I understand the importance of looking for signs of abuse in one of our most vulnerable populations. House Bill 4854 will ensure that training materials, developed by experts in the field, are provided to all mandatory reporters." 
"One of the biggest reasons people are too afraid to come forward with their story of abuse is the fear of retaliation," Bolden said. "By allowing survivors and victims of abuse to remain anonymous and make their identity exempt from the Freedom of Information Act (FOIA), hopefully, more survivors will be able to safely receive justice for all they have endured." 
Bolden introduced HB 4856, which would allow the identity of a survivor of sexual misconduct who files a civil action to remain anonymous, no matter the verdict. 
This bipartisan legislation contributes to common-sense policy changes that ensure survivors in our state are protected and are able to have their unique and individual needs met.
A full list of House bills in the package can be found below. As a note, the five additional bills in the Senate that received a hearing in April and are expecting additional movement this fall are Senate Bills 223-227. 
House Bill 4851

(Rep. Alexander) – Prohibits using position of authority to prevent reporting of a crime.

House Bill 4852

(Rep. Cambensy) – Prohibits using position of authority to prevent reporting of certain crimes to university Title IX coordinator.

 

House Bill 4853

(Rep. Whiteford) – Requires physicians to retain medical records referencing anal or vaginal penetration for 15 years.

House Bill 4854 (Rep. Rogers) – Requires distribution of training package to mandatory reporters of suspected child abuse or neglect.

House Bill 4855

(Rep. Hauck) – Provides sentencing guidelines for physicians intentionally failing to maintain certain medical records.

House Bill 4856 (Rep. Bolden) – Exempts identities of parties proceeding anonymously in civil sexual misconduct actions under FOIA.

House Bill 4857

(Rep. Glenn) – Provides permanent loss of medical license for conviction of sexual misconduct under pretext of medical treatment.

House Bill 4858

(Rep. Rendon) – Provides permanent revocation of medical license for sexual misconduct under guise of medical treatment.
###