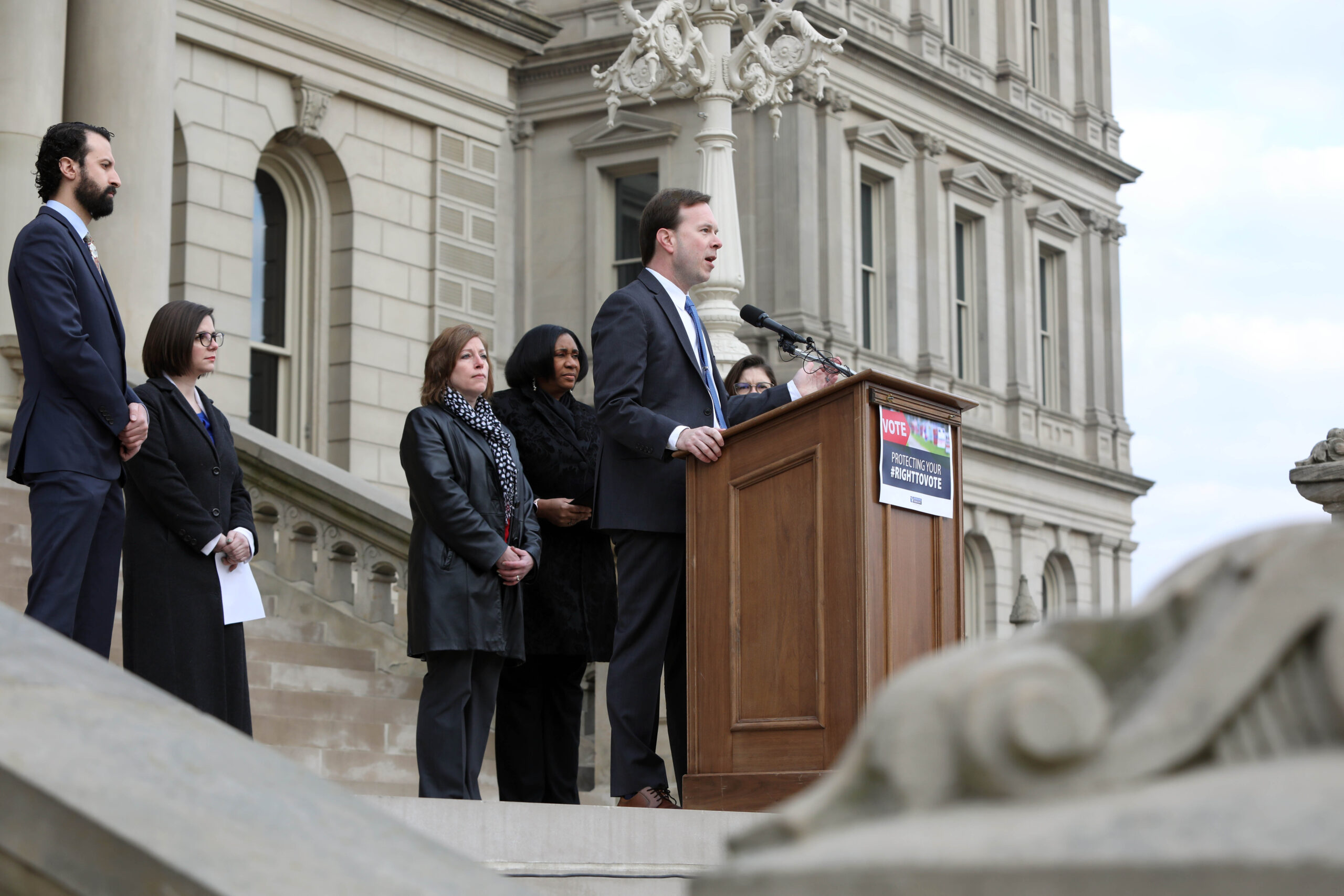 LANSING, Mich., March 17, 2022 — Members of the House Democratic Caucus held a press conference yesterday to continue the fight to protect the right to vote and eliminate unnecessary barriers between Michiganders and their franchise.
State Rep. Julie M. Rogers (D-Kalamazoo) introduced one of the bills in the package that would codify the ability for voters to request an absentee ballot through the Secretary of State's website.
"Back in 2018, Michigan voters made it clear when they passed Proposal 3 that we have the right to no-reason absentee voting," Rogers said. "We saw record voter turnouts this past election because we enshrined this right in our constitution. My bill will ensure that the will of the people isn't met with barriers that complicate a voters right to access an absentee ballot.
Other bills in the package would:
Create a process for clerks to notify voters if their signature doesn't match the one on an absentee ballot application or absentee ballot return envelope.
Allow voters to request email or text updates to track their absentee ballot.
Prohibit information on pre-registered voters in the Qualified Voter File from being accessed through the Freedom of Information Act until they turn 18.
Require the state to reimburse municipalities for the costs of legislative special elections.
Prohibit petition signature gatherers from making intentional misstatements to convince a voter to sign a petition.
Prohibit the possession of a firearm within a polling place or within 100 feet of the entrance to a polling place on Election Day, with the exception of a uniformed, on-duty law enforcement officer.
Allow for nine days of in-person early voting.
The bills announced yesterday come after an initial package of legislation announced in November. That package would require clerks to send out absentee ballot applications, allow absentee ballots to be processed up to seven days before Election Day, require at least one ballot dropbox per 20,000 people in a municipality and more.
###