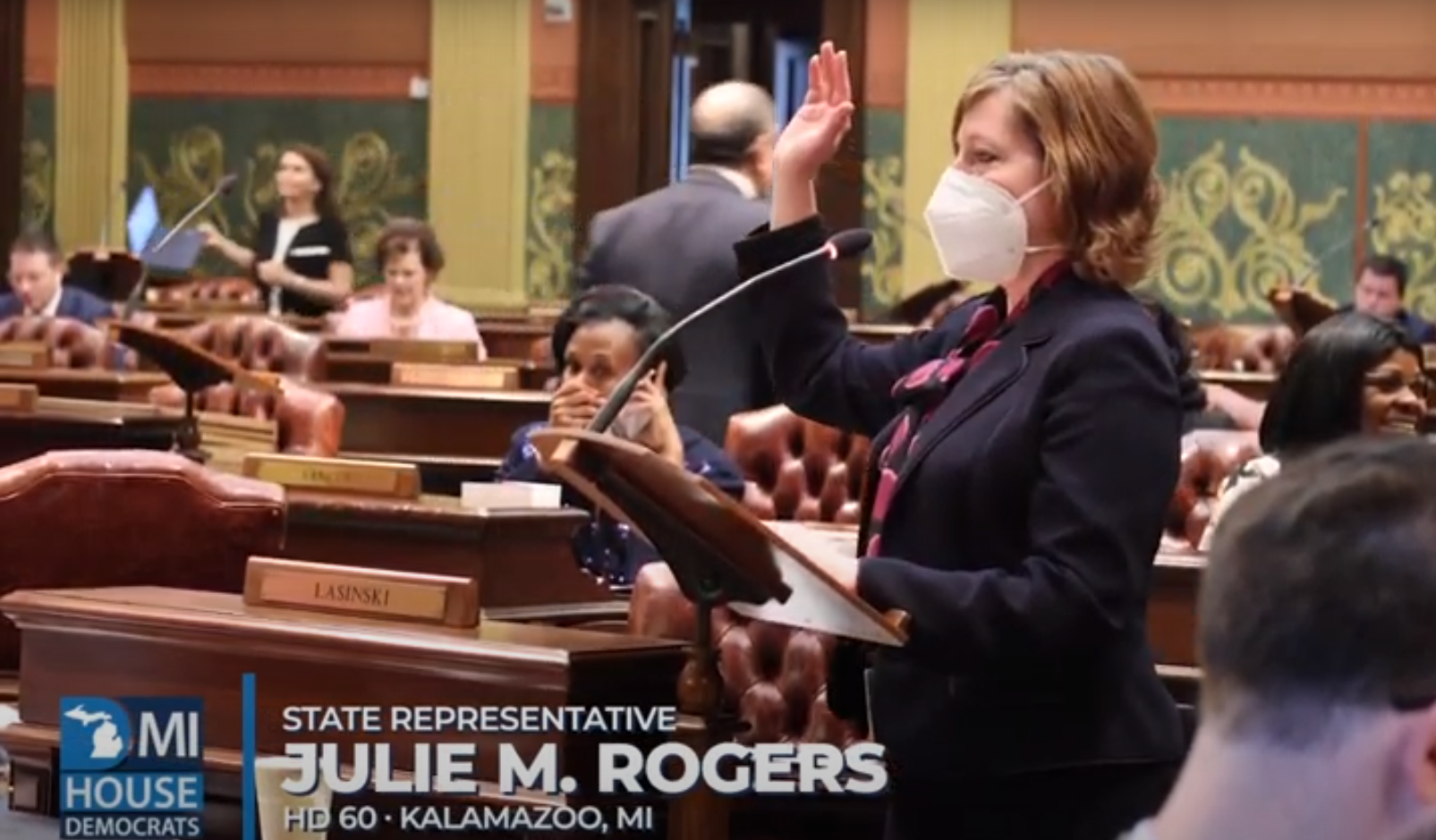 LANSING, Mich., May 11, 2022 – State Rep. Julie M. Rogers (D-Kalamazoo) introduced House Resolution 294 to declare May 2022 as Bike Month in the state of Michigan. The resolution was adopted with bipartisan support for the second year in a row by the Michigan House of Representatives.
"As a former county commissioner, I worked on a resolution in Kalamazoo County regarding complete streets to try to make it safer for multimodal transportation and cyclists," Rogers said. "Riding a bicycle is an excellent form of exercise that improves mental and physical health and is part of a healthy lifestyle for many individuals."
Michigan has 13 recognized Bicycle Friendly Communities, nine Bicycle Friendly Universities and 30 Bicycle Friendly Businesses. The Kalamazoo community is celebrating Bike Week this week, May 7-14, with many activities throughout the week, including educational programs, workshop events, helmet promotions and community rides. Events like Bike Month and Bike Week are crucial in helping to teach bicyclists and motorists how to safely co-exist on the road. 
"As we approach the sixth anniversary of the "chain gang" tragedy in Kalamazoo, I am continuing to advocate for legislation that will strengthen penalties for those who injure vulnerable roadway users, including bicyclists. My heart goes out to the families whose loved ones never came home that day." 
Cycling provides an economic benefit to Michigan's economy, including employment, retail revenue, tourism expenditure, and increased health and productivity. As a physical therapist, Rogers encourages everyone to make movement a priority during the month of May and enjoy a bicycle ride with friends or family.
Rogers' floor speech can be viewed here.
###