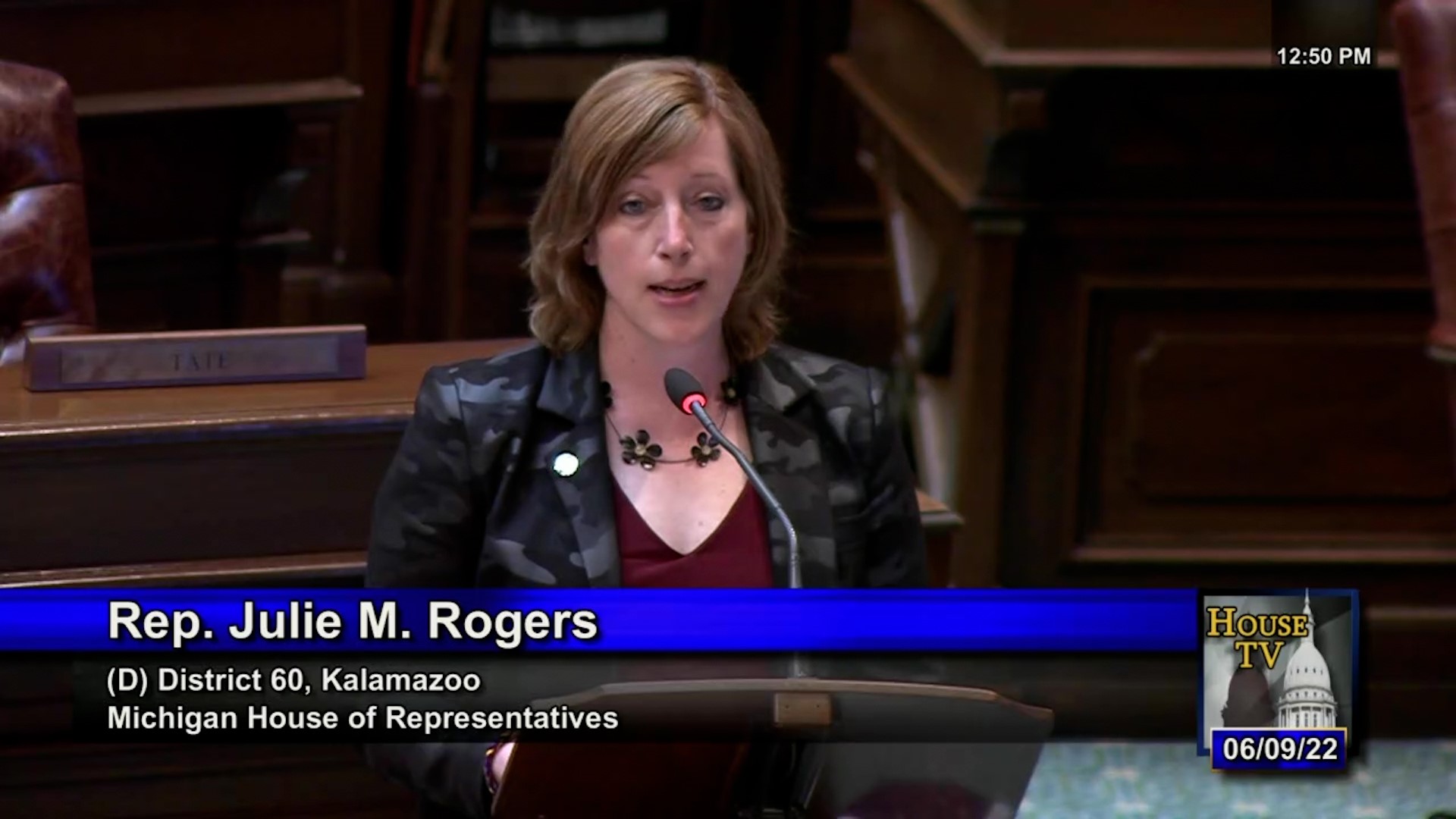 LANSING, Mich., June 10, 2022 — State Rep. Julie M. Rogers (D-Kalamazoo) sponsored House Resolution 312 to declare June 12, 2022, as Women Veterans Recognition Day in the state of Michigan. Women Veterans Recognition Day is the anniversary of the day the Women's Armed Services Integration Act was signed into law by President Harry S. Truman on June 12, 1948. The resolution was adopted with bipartisan support by the Michigan House of Representatives.
"Women have proudly served their country throughout all periods of the history of the United States," Rogers said. "As the Democratic vice chair of the House Military, Veterans and Homeland Security Committee, it is extremely important to me that we celebrate this groundbreaking day when women were officially recognized as vital to our military."
There are currently more than 2 million women veterans living in the United States and Puerto Rico. Of this number, over 43,000 make Michigan their home. The Michigan Veterans Affairs Agency (MVAA) has been crucial in helping connect women to their identity as veterans and changing the public perception of what veterans look like. Every year since 2018, partner organizations and MVAA have worked with the Michigan State Legislature to request a resolution for Women Veterans Recognition Day.
 "Women Veterans Recognition Day is meant to raise awareness of the 43,000-plus Michigan women veterans who have served in the military while helping other women veterans come out of the shadows and proclaim their veteran status. I applaud Rep. Rogers for recognizing the need to bring forth this resolution," said MVAA Director Zaneta Adams, an Army veteran. "Women veterans face many challenges — from dealing with military sexual trauma to inadequate health care to homelessness. Our hope is that the more we raise awareness, the better veteran-specific services will become for our women veterans."
Rep. Rogers floor speech can be viewed here.
###