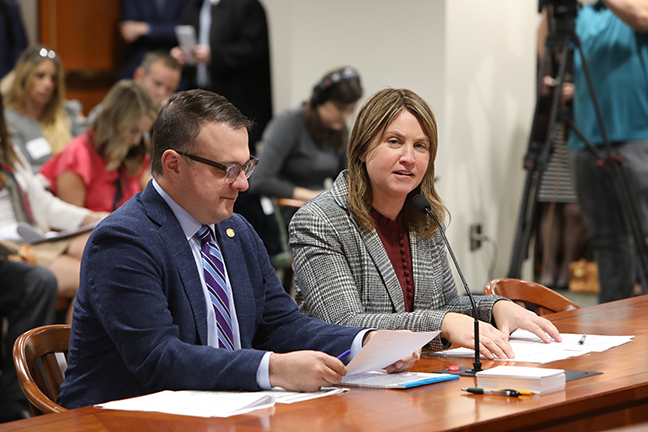 Assistant Democratic Floor Leader
Committees
Commerce & Tourism (Democratic Vice Chair)
Agriculture
State Rep. Sara Cambensy is serving her second full term representing the 109th House District, which comprises Alger, Luce and Schoolcraft counties and part of Marquette County. Rep. Cambensy previously served on the Agriculture, Local Government, and Natural Resources Committees.
Before serving in the Legislature, Rep. Cambensy worked for Marquette Public Schools as the Director of Adult Education, in addition to serving as a Marquette city commissioner from 2012 to 2017.
Rep. Cambensy graduated with a Bachelor's in Education and a Master's in Public Administration from Northern Michigan University where she was awarded the Outstanding Graduate Award for the MPA Program. She has also been working toward a Ph.D. in environmental and energy policy, focusing on water quality and energy reliability issues for the Great Lakes region.