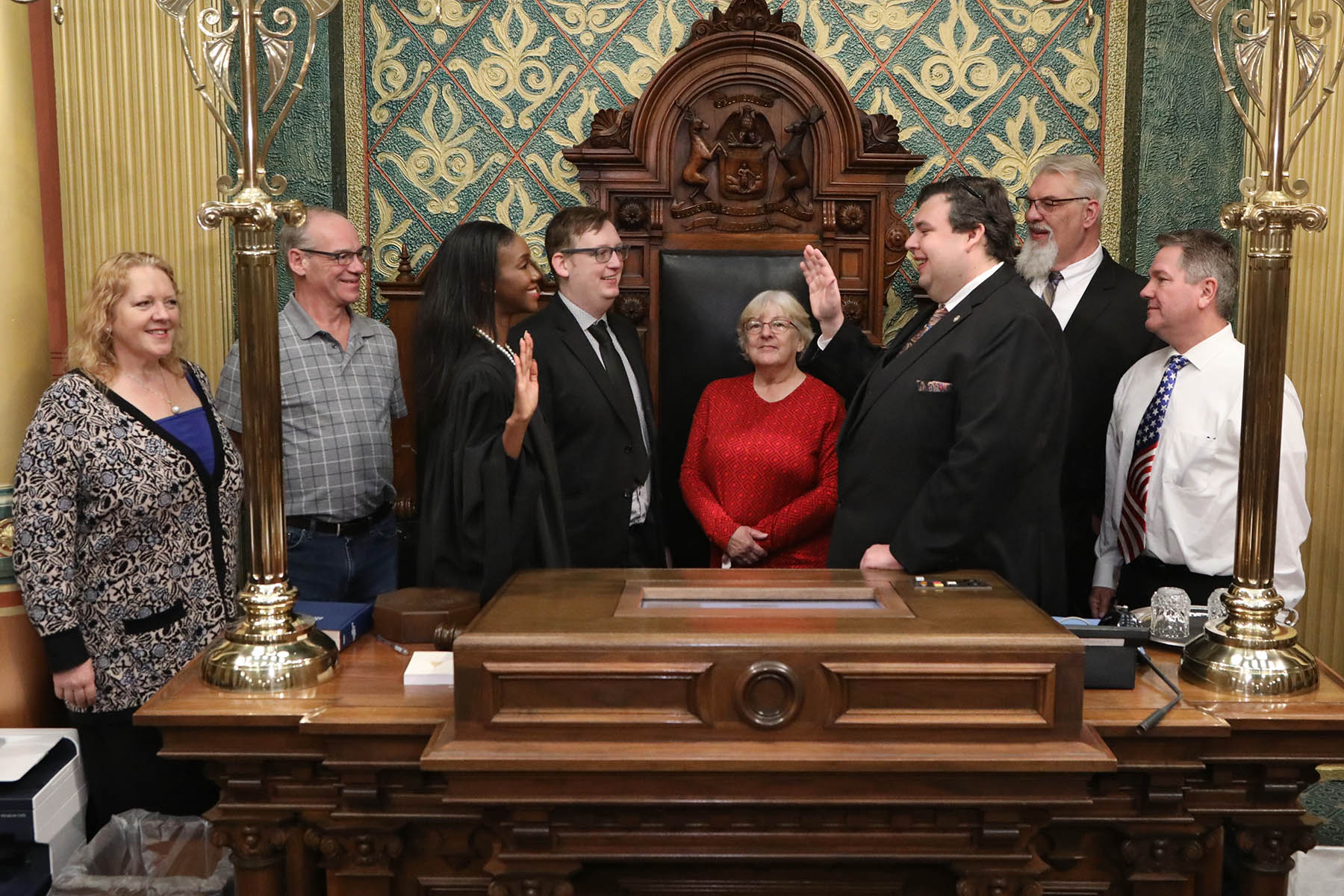 Michigan Supreme Court Justice Kyra Bolden (second left) swears in state Rep. Will Snyder, who was joined by his father, Patrick, and family friends John and Sandra Colella, Scott Langlois, and his staff members, during a swearing-in ceremony at the Michigan Capitol on Wednesday, Jan. 11, 2023.
LANSING, Mich., Jan. 11, 2023 — State Rep. Will Snyder (D-Muskegon) was sworn in today as state representative for the 2023-24 legislative term. The swearing-in ceremony marked the formal opening of Michigan's 102nd Legislature and the first day of House Democrats having the majority in over a decade.
"Michigan Democrats have worked extremely hard to get us here in the majority, and now we have the opportunity to put that work into action," Snyder said. "We have a lot to do in the coming months, and I'm eager to get going. This term, I will have a strong focus on kitchen table issues that matter to everyday, hard-working Michiganders. Advocating for a strong economy is of utmost importance to ensure every single person in Michigan has the opportunity to thrive."
Snyder is serving his first term representing the 87th House District. He is a proud lifelong resident of the city of Muskegon. The representative always puts the voice of residents first, and strongly believes no economic decision should be made in Michigan without residents having a say. His priorities include investing in Michigan's economy by focusing on inflation reduction, job growth and workforce and talent development.