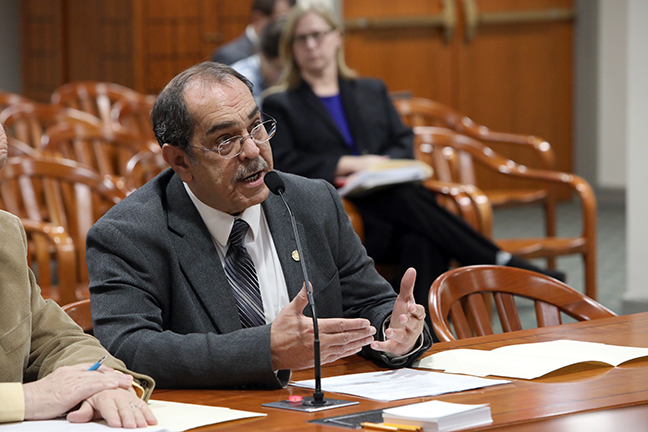 Committees
Transportation (Democratic Vice Chair)
Energy, Rules & Competitiveness
State Representative Tim Sneller is serving his third term in the House of Representatives. He represents the 50th House District, which includes the cities of Grand Blanc and Burton, as well as Grand Blanc and Mundy townships.
He currently serves as the Democratic Vice Chair for the House Transportation Committee and as a member of the House Energy and Rules and Competitiveness committees. In prior terms, he served on the Transportation and Infrastructure, Insurance, Energy, Agriculture, and Financial Liability Reform committees, as well as the Joint Committee on Administrative Rules. He is also a member of the Michigan Legislative Labor Caucus and a member of the Greater Flint Health Coalition Board of Directors.
Before serving as the representative for the 50th House District, Sneller served over 30 years as legislative aide to several legislators in Michigan, including many from Genesee County. This includes former state Representatives Charles Smiley, Rick Hammel, Lee Gonzales, Brenda Clack, Frank Accavitti, Jr., Gino Polidori and Bob Emerson, as well as former state Senator John D. Cherry, Jr. During this time, he also taught social studies and history for two years in middle schools throughout Genesee County. Prior to working in the Michigan Legislature, Rep. Sneller worked at the Flint General Motors Truck and Bus Plant, where he became an alternate committeeman and proud member of the UAW Local 598.
Tim Sneller graduated from Burton Bentley High School, and earned both a bachelor's degree in political science and a secondary teaching certificate from the University of Michigan-Flint. He is a lifelong resident of Genesee County.