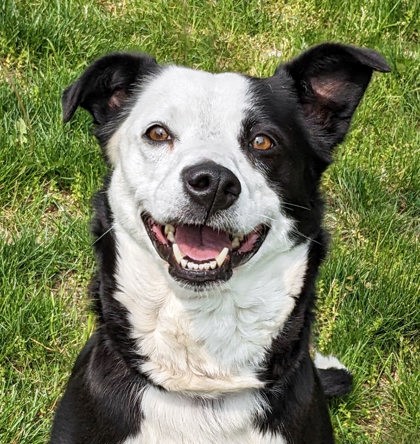 LANSING, Mich., May 24, 2023 — State Rep. Penelope Tsernoglou (D-East Lansing) has announced the creation of an "Adoptable Pet of the Month" program for the 75th House District to encourage pet adoptions from local animal shelters and rescue organizations. This month, Tsernoglou partnered with the Ingham County Animal Control and Shelter to highlight Callisto, a very special dog in need of a loving home.
"I hope that, with this program, we can increase the visibility of pets that are in need of safe and loving homes," Tsernoglou said. "As a longtime animal lover and welfare advocate, I have always had a passion for the work that local animal shelters do for our communities."
The program will feature a new pet each month in hopes of promoting local adoption. Tsernoglou will be inviting Callisto, and each pet, to the Capitol lawn to participate in a video series to be shared across social media platforms as well as by the Ingham County Animal Control and Shelter. Tsernoglou will be taping Callisto's video on Wednesday, May 24, at 12:30 p.m. and encourages anyone interested to visit Callisto on the northeast side of the Capitol lawn.
###